As a prelude, apologies about the formatting. Choosing SITE123 seems to have been an epic mistake as their editor tools are incredibly difficult to customize... especially adding photos.
I arrived in New Zealand bright and early on a workday morning, exhausted from eschewing attempts at sleep in favour of catching up on all of the superhero movies I'd been wanting to see that Air New Zealand had available on the flight. Top tip for those of you flying: the aisle seat on the second row ANZ's new Boeing 787 Dreamliners has no seat in front of you, and so ample space to stretch your legs out! "Fresh" (at least that was the word used to describe my smell) off the plane, breezing through customs with my sparkling unused New Zealand passport, I was met at the door by an old family friend - Jacy Clarke. Thankful not to be having to navigate public transit before 6 in the morning, we headed straight to the coffee stand to find some go juice and get the day underway... and I learned they do things differently down here.... large black dark roast coffee is not a thing. Long black, short black, flat white was a little too much for my exhausted brain to take in and I ended up with a small cup of what I think was just espresso. From there, it was off to Campbells Bay on the North Shore where I would be staying - Jacy's dad Ross' house.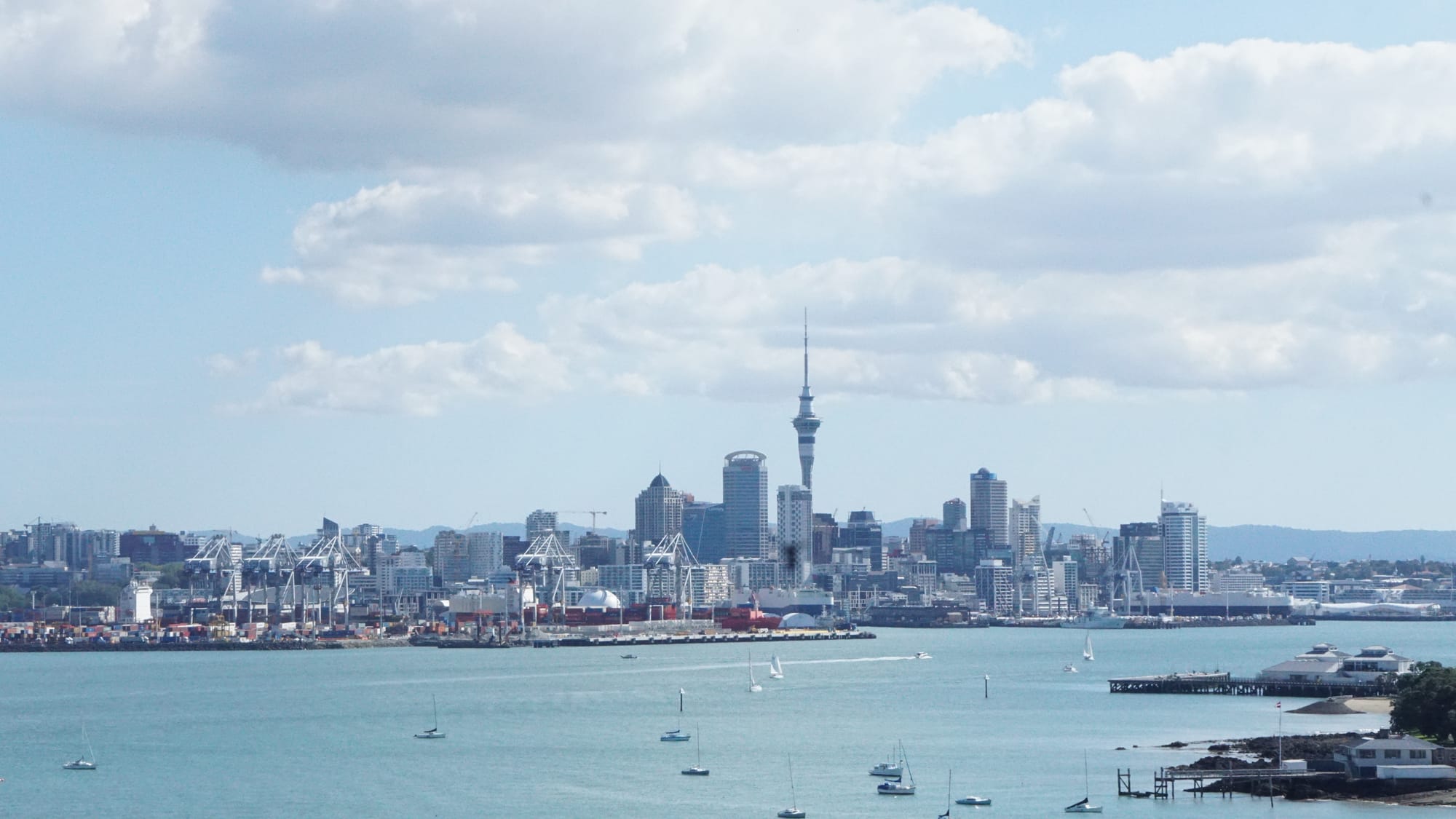 Being a friend of the daughter of my uncles best friend, I was treated like royalty and set up with a great bedroom in the delightfully cold basement to be my base while I explored Auckland and waited for the chance to get riding. In the first couple days I meandered about the city enjoying poking around the exhibits associated with the Volvo Ocean Race boats, jogging around the coastline and beaches near the house, and more than anything just walking around and enjoying. While the rest of New Zealand disparages the city pretty hard, I quite enjoyed just walking around and exploring.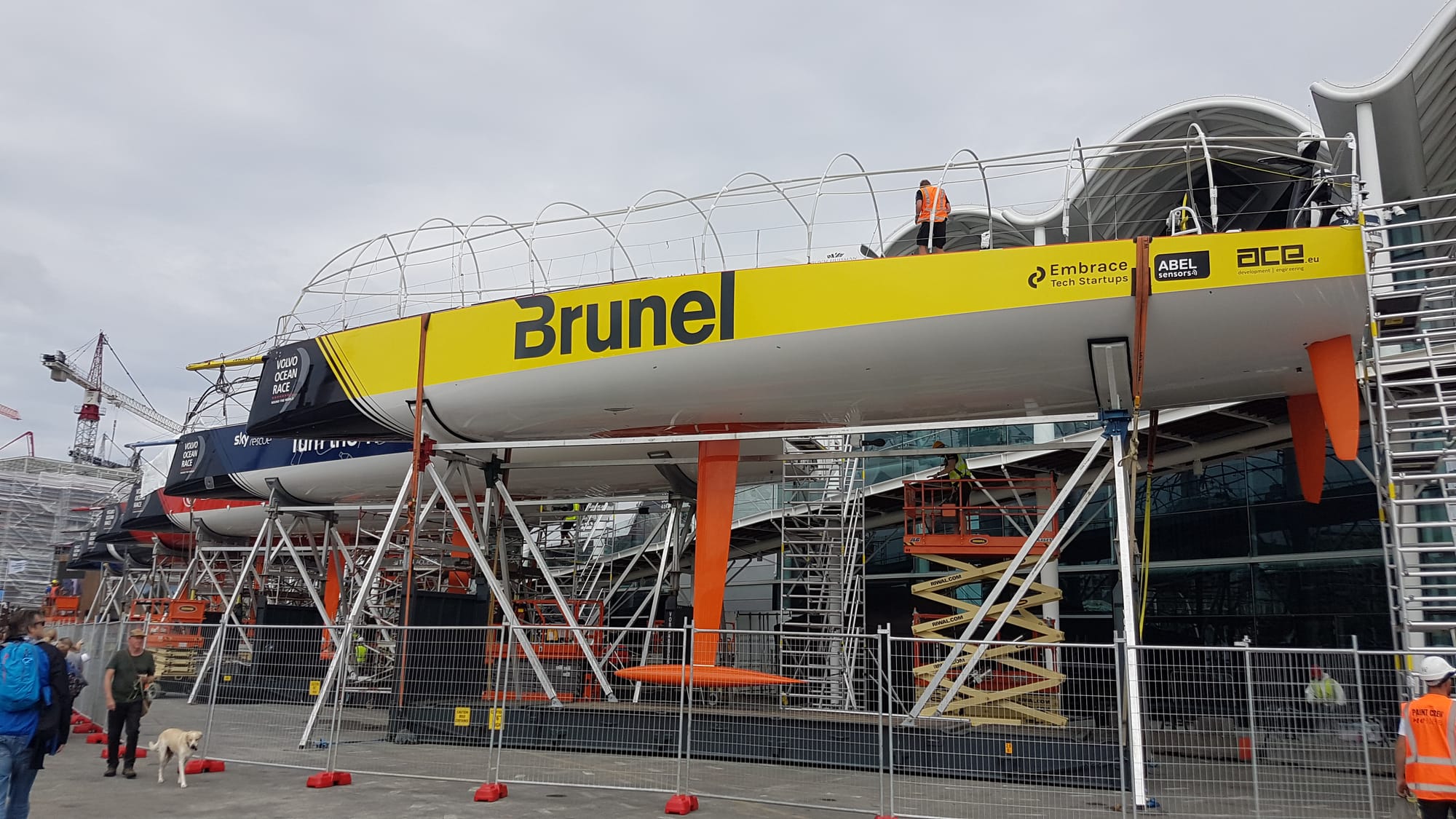 If I was to live here though, it would definitely be on the North Shore. While crossing the bridge into town is a nightmare, and the main attractions of the city are a it's almost too far just to go for an evening drive away, the laid back atmosphere and cozy streets near the coastline make it a delightful area. Plus, one of the best pie shops in the country is in Mairangi bay and living within walking distance of that would be pretty much heavenly. (not sure why I never took a photo of pies... this was a big mistake considering they were my primary food source for 2 months)
While there were all sorts of small trips around the area, my favorite daytrip was spent exploring Devonport. With quaint coffee shops and restaurants lining the streets, an excellent Naval Museum summarizing the entire history of New Zealand's aquatic forces including both World Wars and the more current Coast Guard ventures, and most interestingly the North Head reserve. Home to a gun emplacement that protected the Auckland Harbour in WW1, it's a totally awesome place to explore. There are forts with interlinking tunnels, spooky caves, massive old guns, trees to climb, grassy slopes to stop and enjoy lunch (and a cold one you may or may not have been carrying in your bag...) While from an entirely different era, rummaging through all of the old tunnels and essentially running amock with my imagination running wild reminded me very much of regularly doing similar things with Geoff among the castle and fort ruins in England and Scotland almost a decade ago.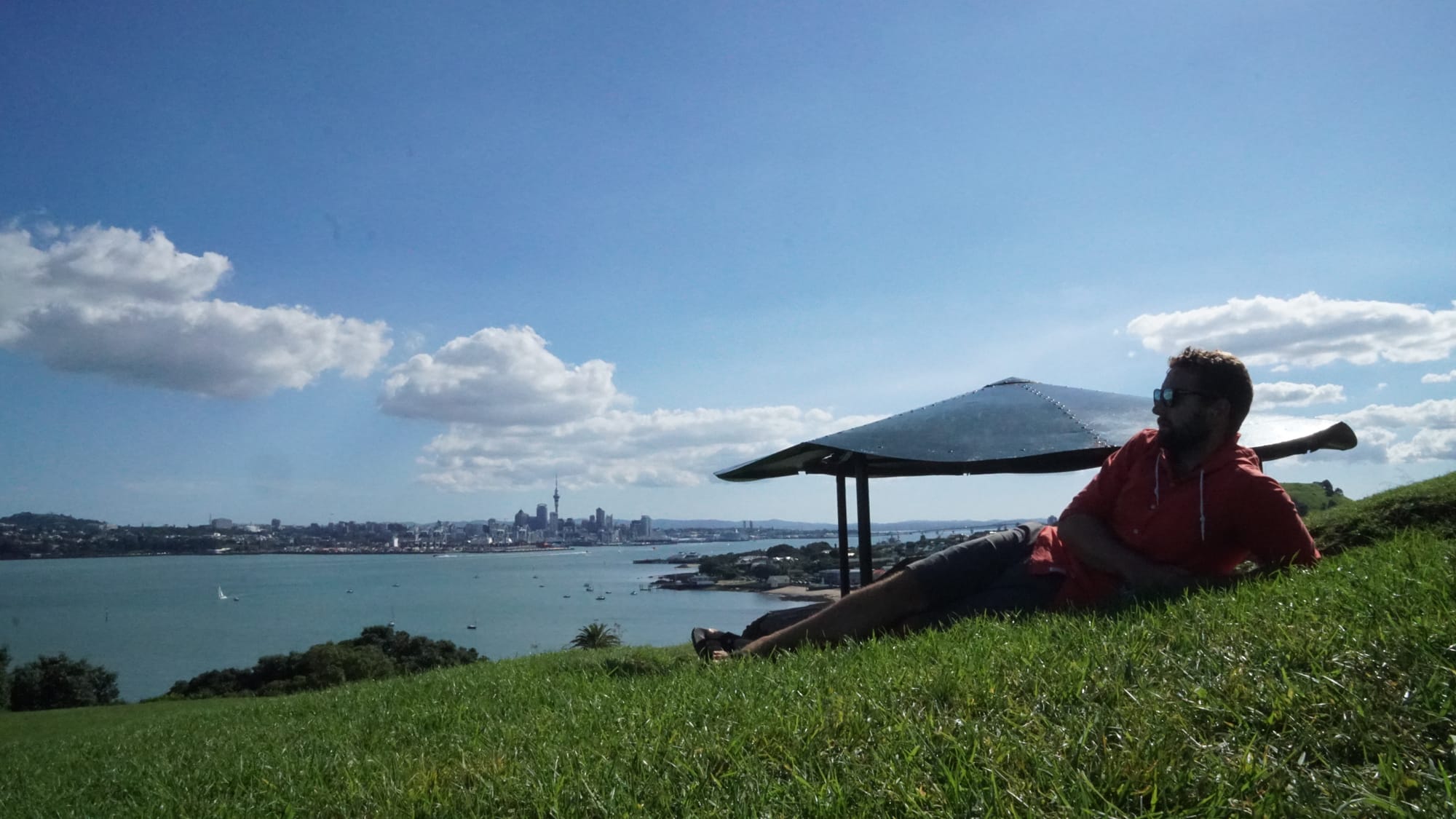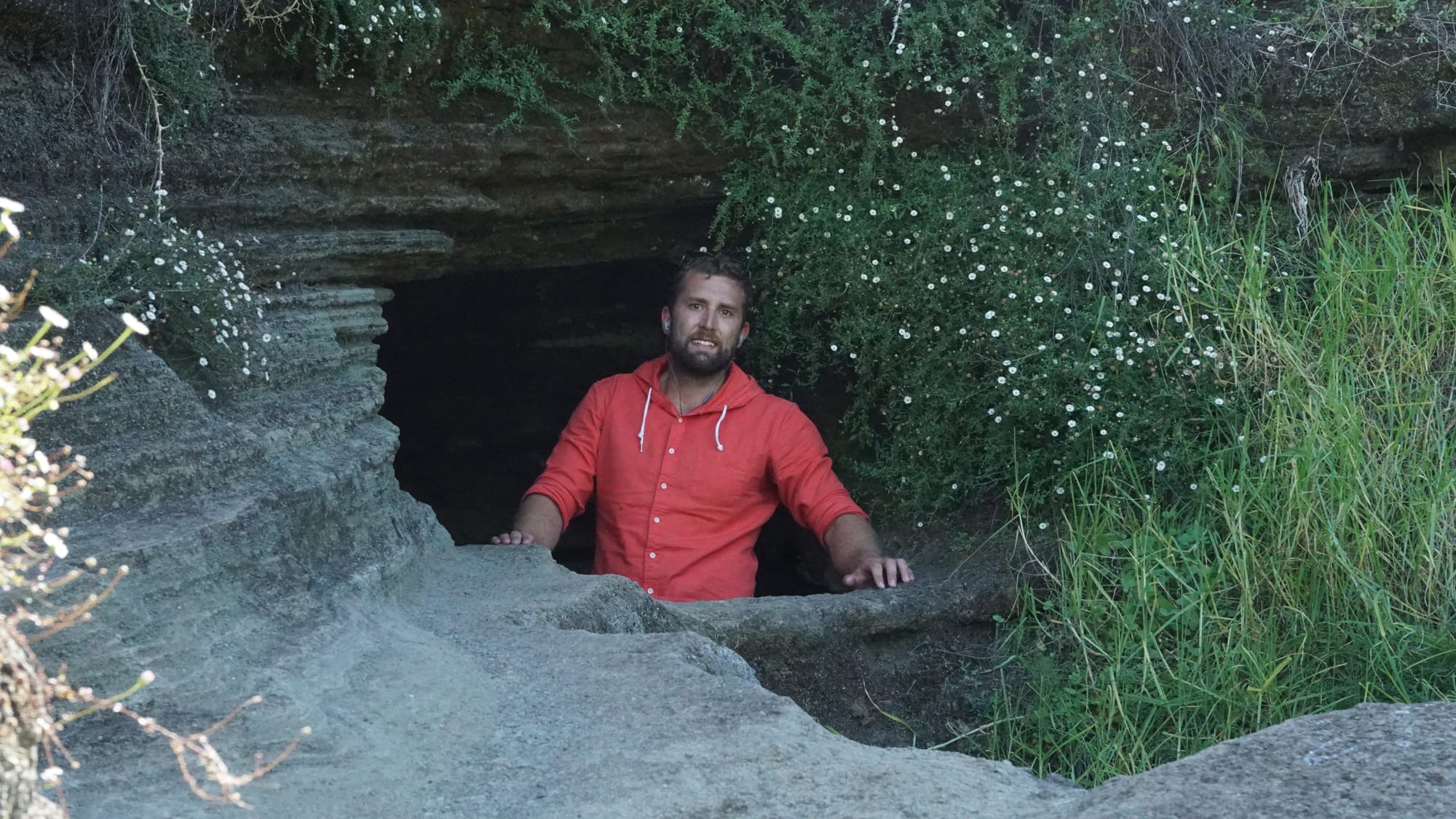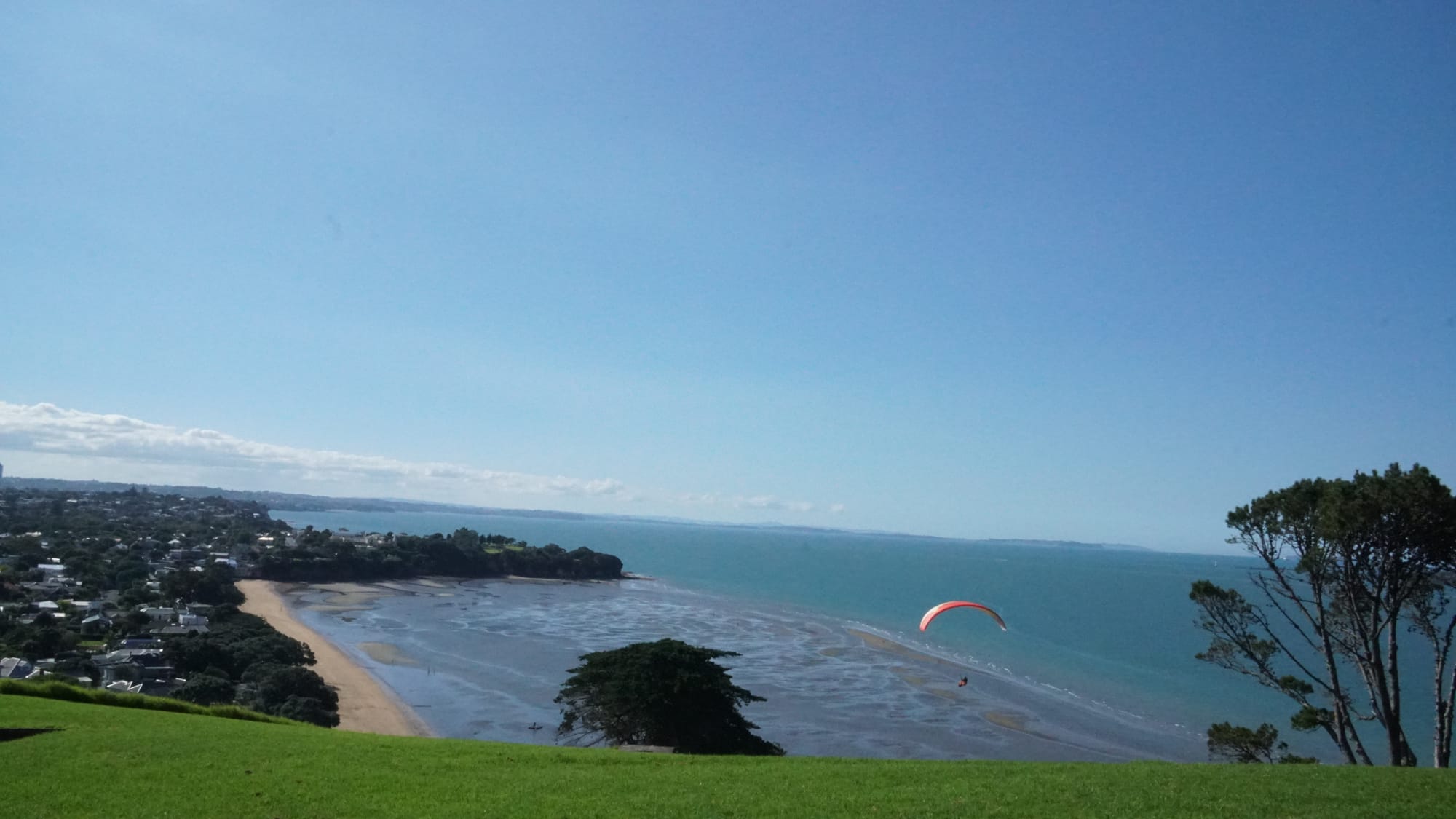 De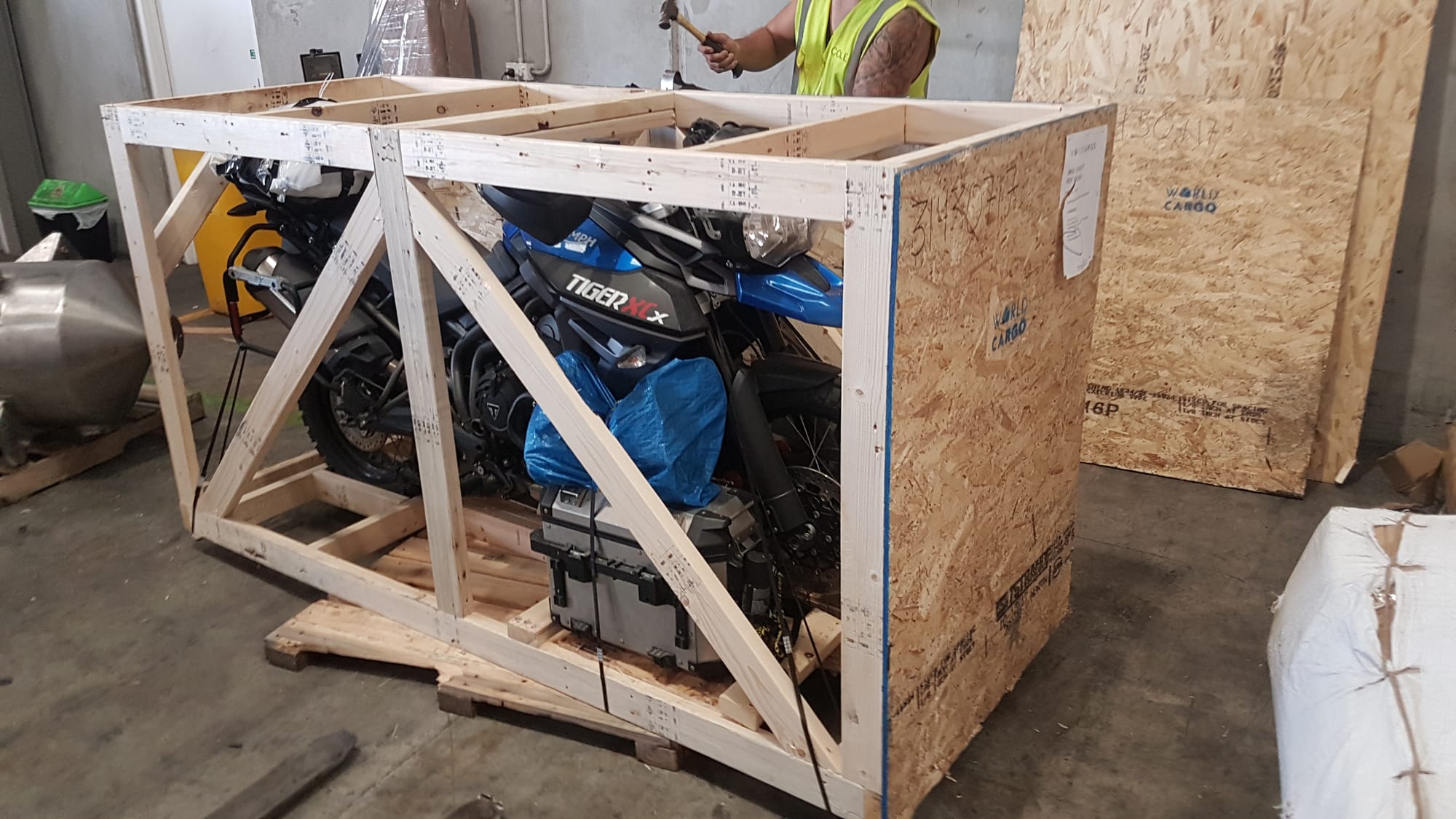 spite getting out of the house a lot, including Jacy and her little red car Suzi the Suzuki whisking me up the coast to her friends hostel for a night in Whakatane, and another night spent out 'on the town' with Jacy's friends and colleagues, I've been staying Ross and Jane's house far longer than I feel comfortable. While I didn't arrive until the end of the month, my original February 15th pick-up date for Robin is now long in the rear-view mirror and all my attempts at scheduling for the trip have been tossed in the bin before I can even begin riding. But finally, 8:30 in the morning March 8th while I'm laying in bed wondering what on earth I can do with yet another day in Auckland the call finally cames through: "You can come pick up your bike this afternoon". Like the eleven year old version of myself being told it's finally recess after a tiresome morning of maths, I'm positively giddy!
After a day of paperwork, an afternoon of bike assembly, and a night of packing (and repacking, and repacking again while I ask over and over again 'how the H-E-double hockey sticks do I have so much stuff?') my energy level hasn't taken a hit: I'm finally getting to ride New Zealand. One restless sleep later, and on March 9th, what would have been my mum's 65th birthday I'm off to explore the country of her youth.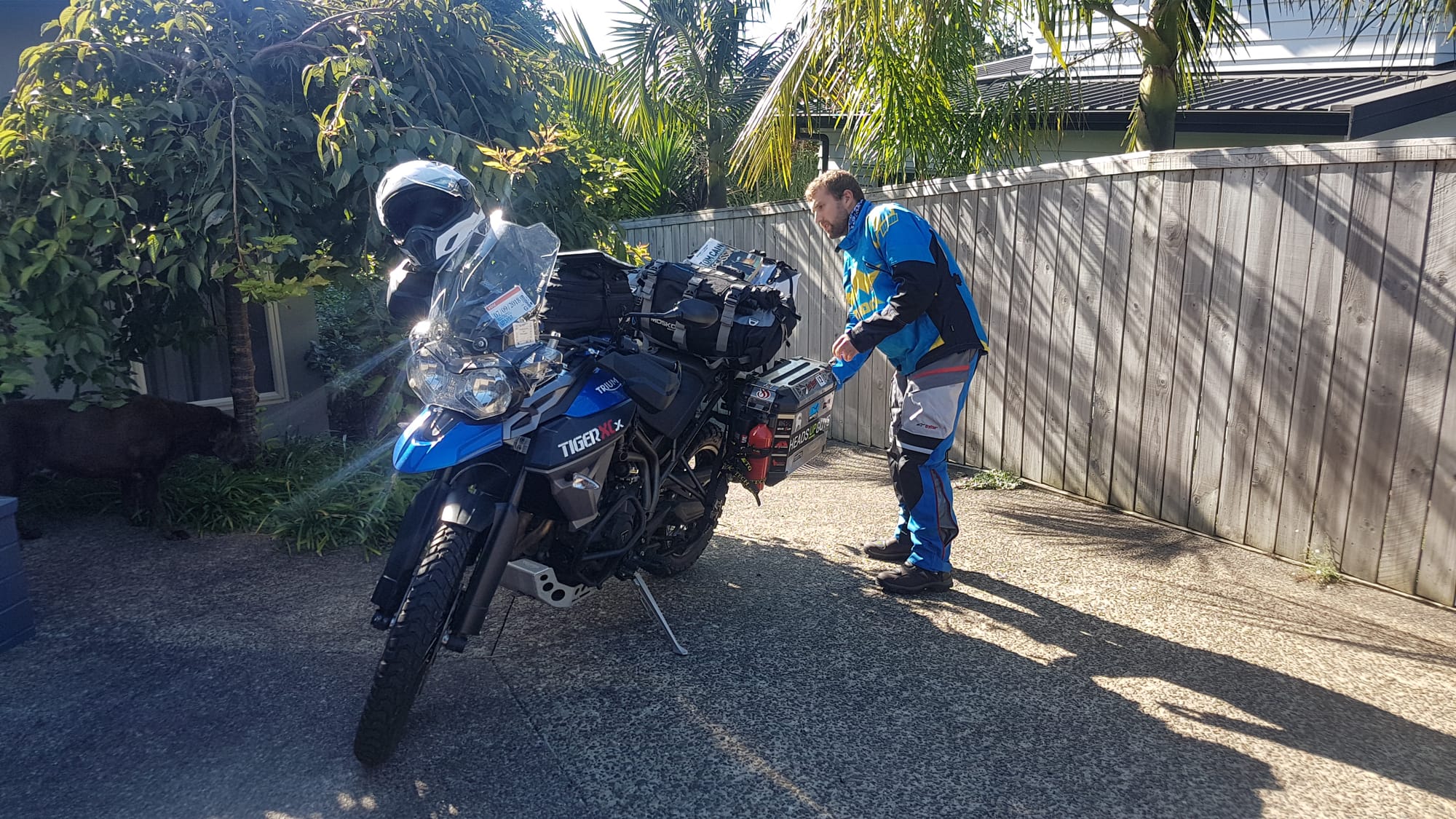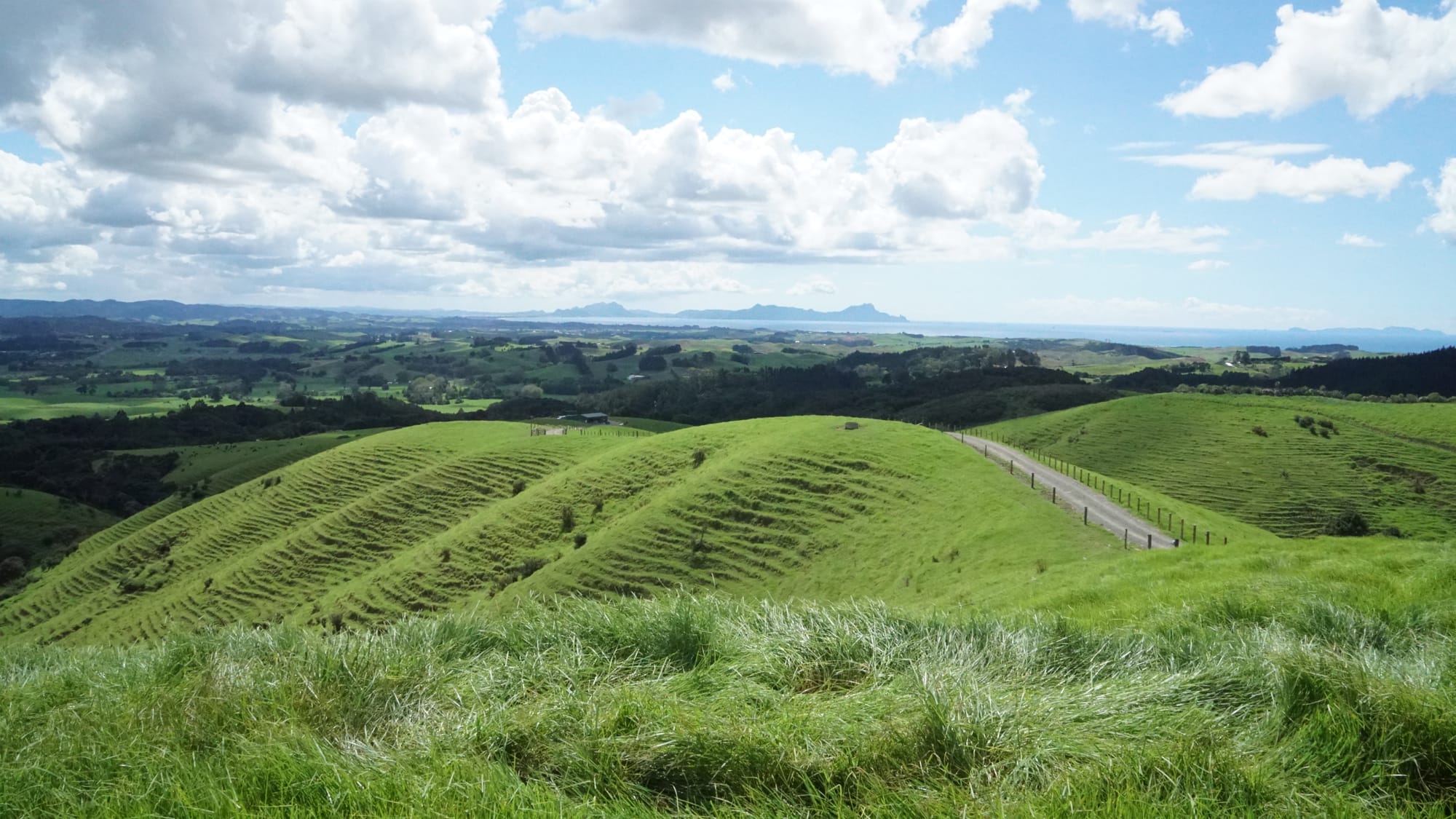 My first target in New Zealand was straight North up to Cape Reinga where the Pacific and Atlantic oceans meet… but after five or six months without being on two wheels there was no way I was going to do 450km straight up a highway and instead threw myself into some suggested twisty bits. Hopping off the highway in Whangarei I explored the phenomenal Kiwi countryside along the Ngunguru Rd and Matapouri Rd which eventually lead up to a 'highway' to Paihia and the bay of Islands (highway being a very generous use of the term). While the roads had my mind stuck in the saddle, my butt had other ideas after being so long away from the seat and so I took my time and had many stops at waterfalls, cafe's, and whatever else I could find along the way.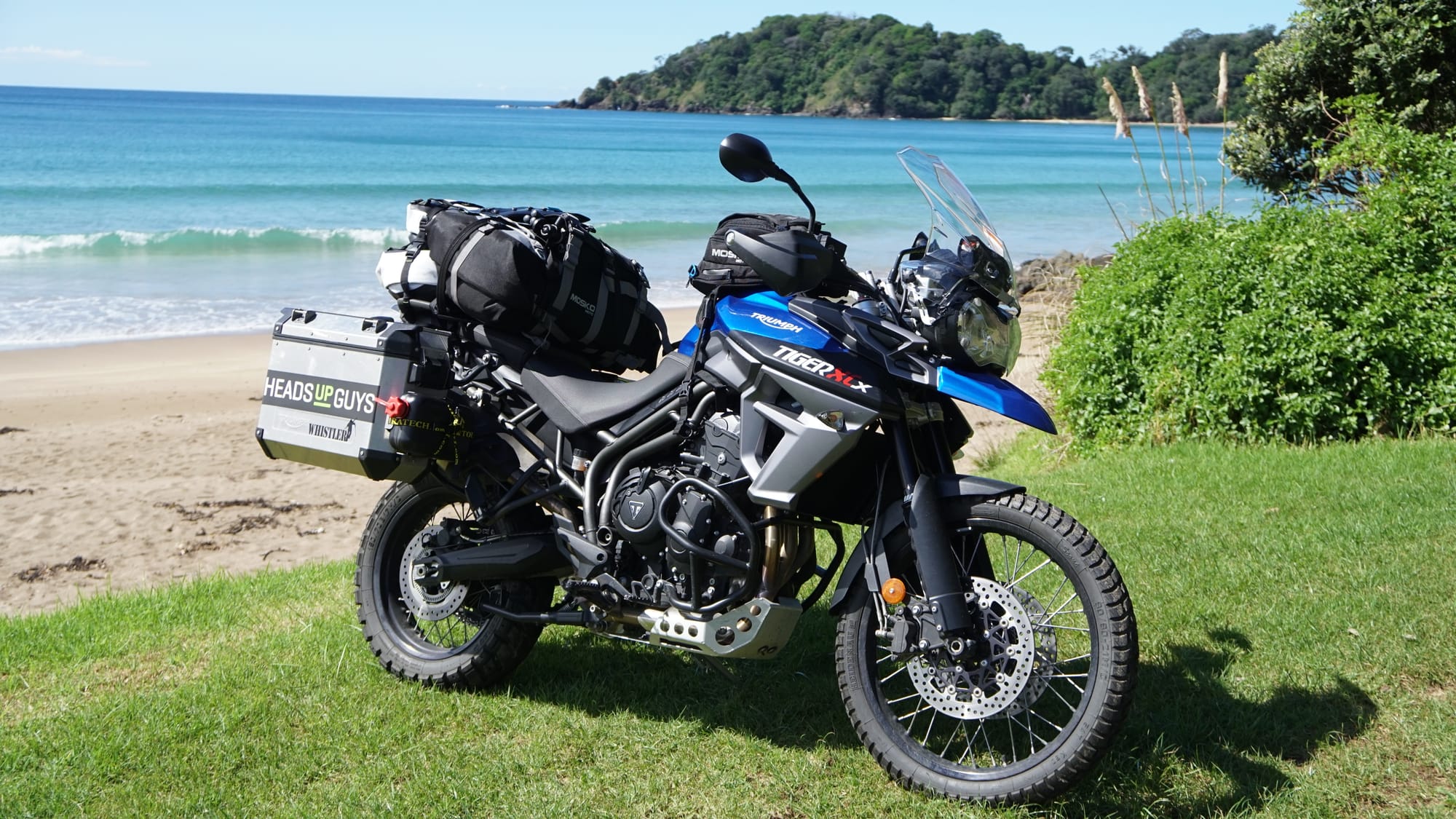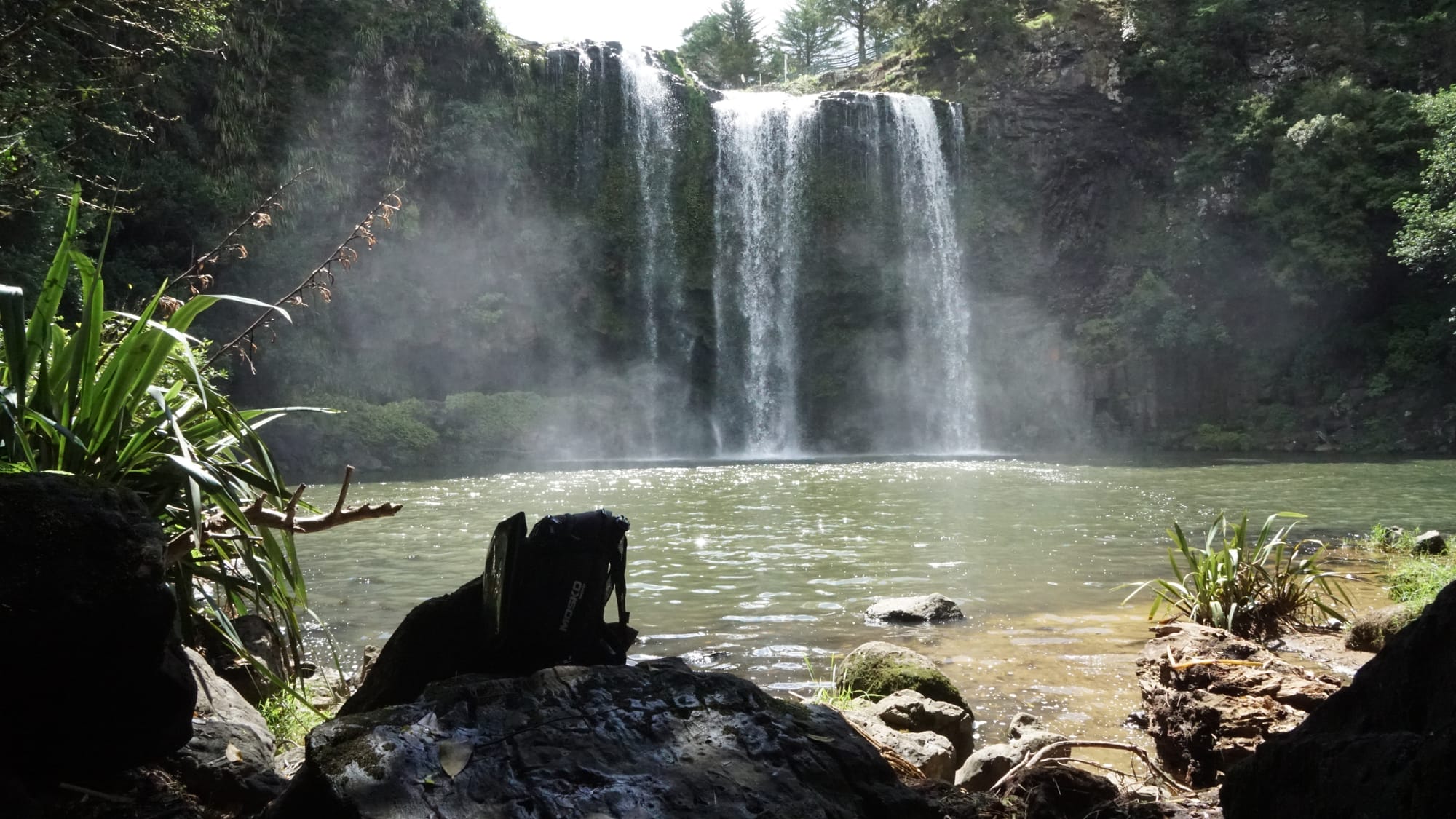 Stopping for a night in Paihia the main attraction is the Bay of Islands, and while the touristy but gorgeous nature has its allure the thing I have to recommend everyone do in the area is visit the Waitangi Treaty Grounds and Museum. The exhibits here provide a phenomenal glimpse into the history of the relationship between European settlers and the Maori people. The genuine and entertaining cultural performances, captivating written or told stories, carefully displayed artifacts including the awe-inspiring ceremonial war canoes, exquisitely detailed authentic Maori architecture, and gorgeous natural scenery with descriptions of how each area of the horizon was used over history gave me not only a much greater understanding of the Maori culture, but a considerably inflated respect for them as a people.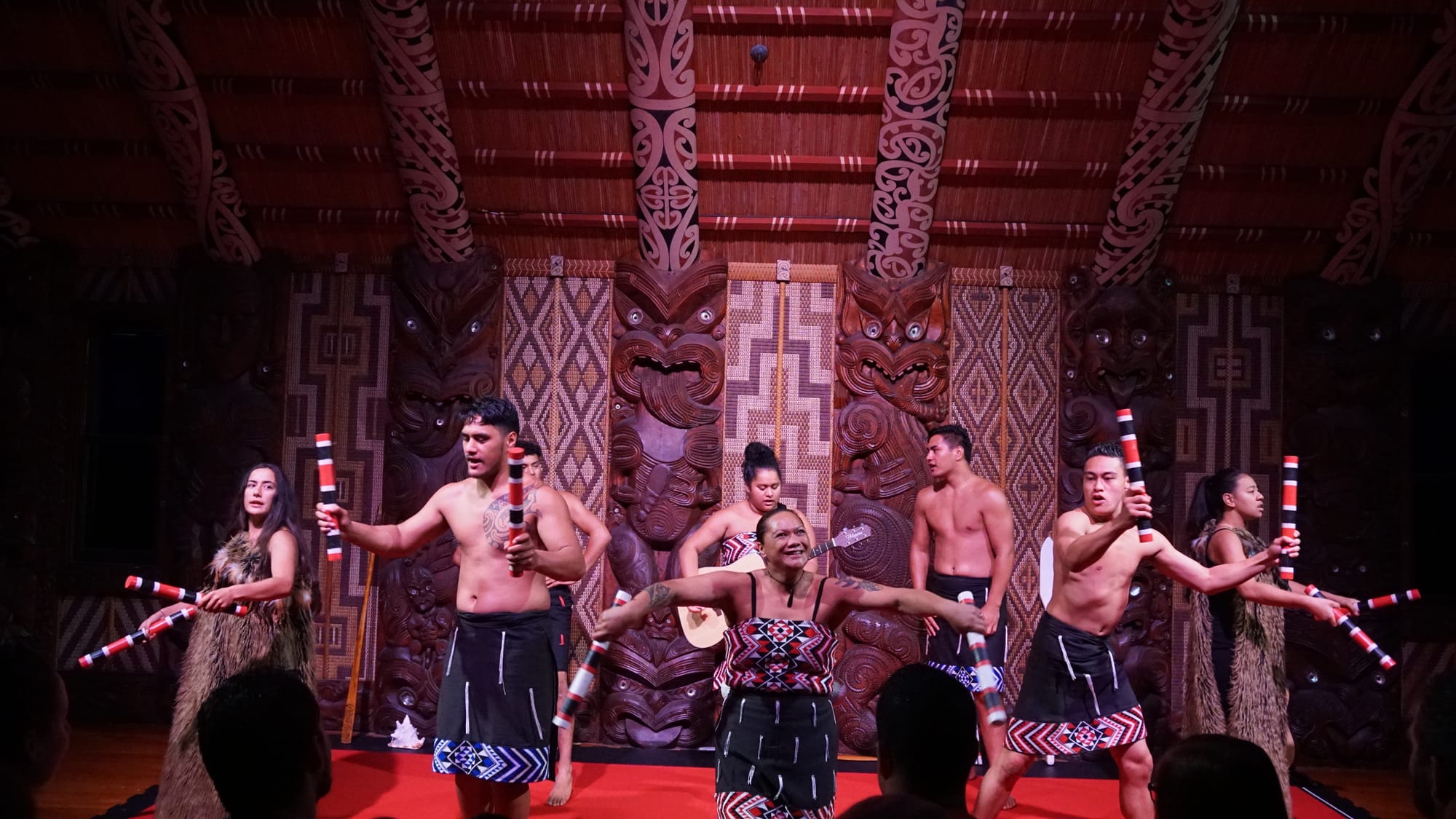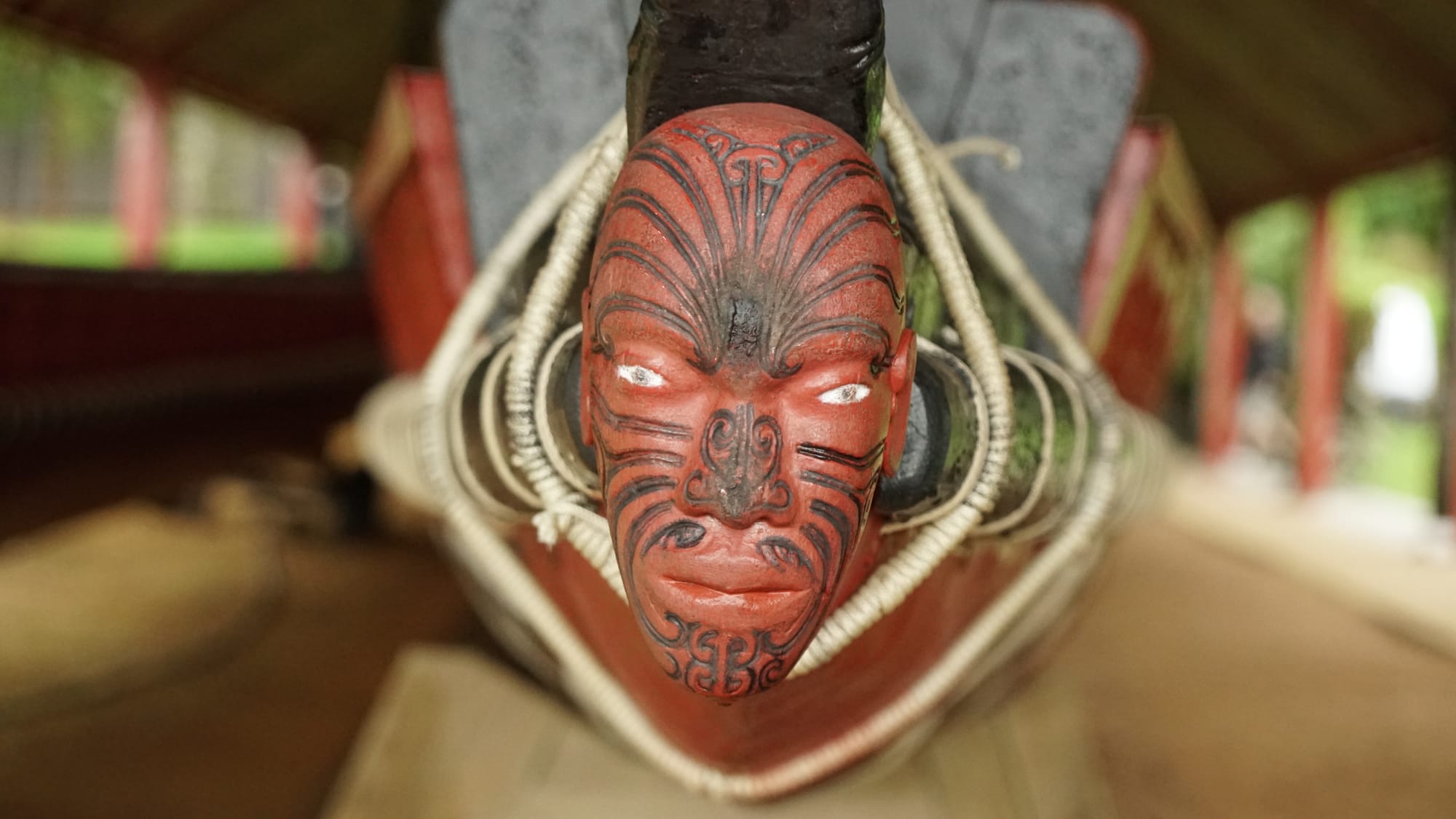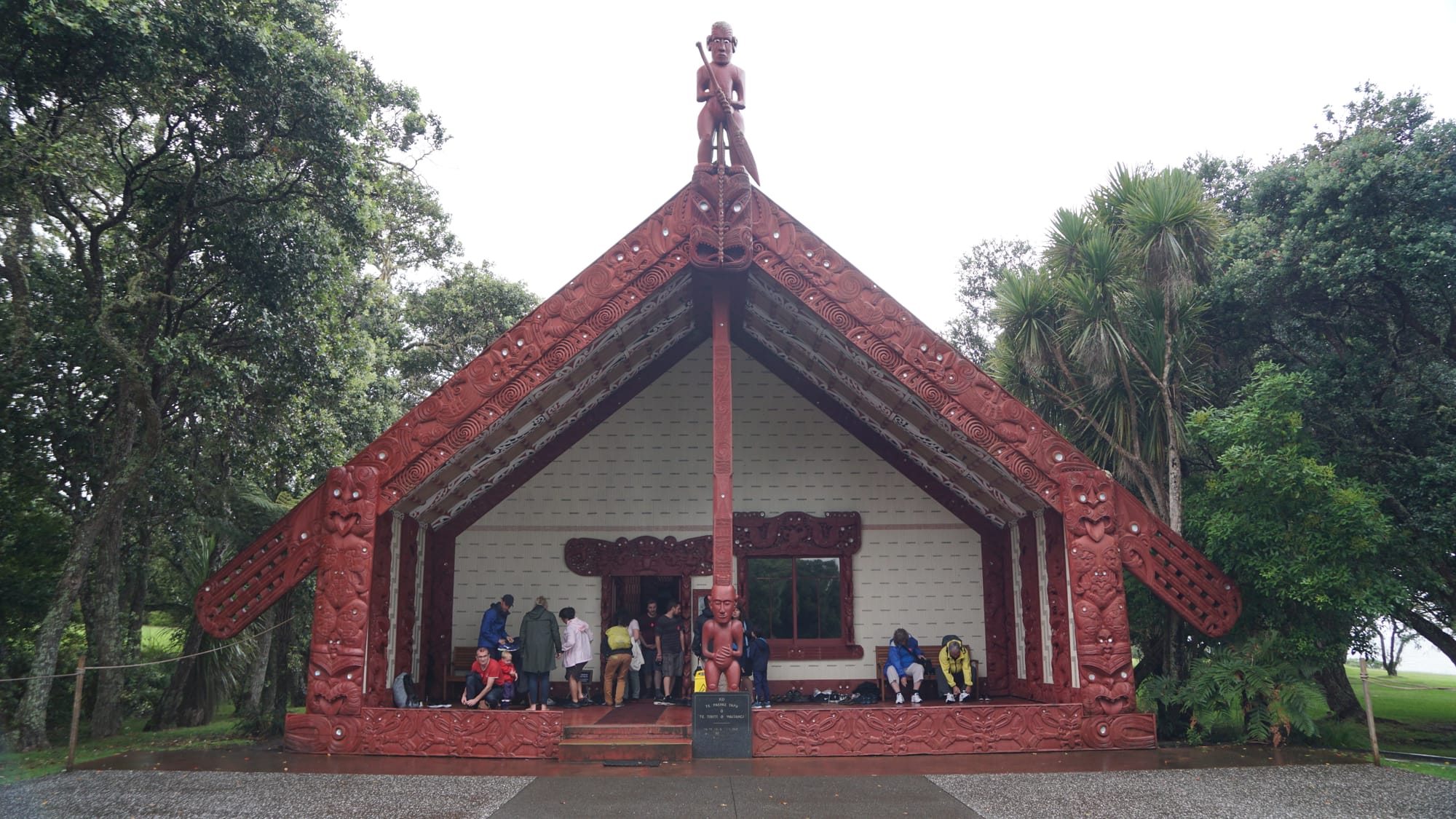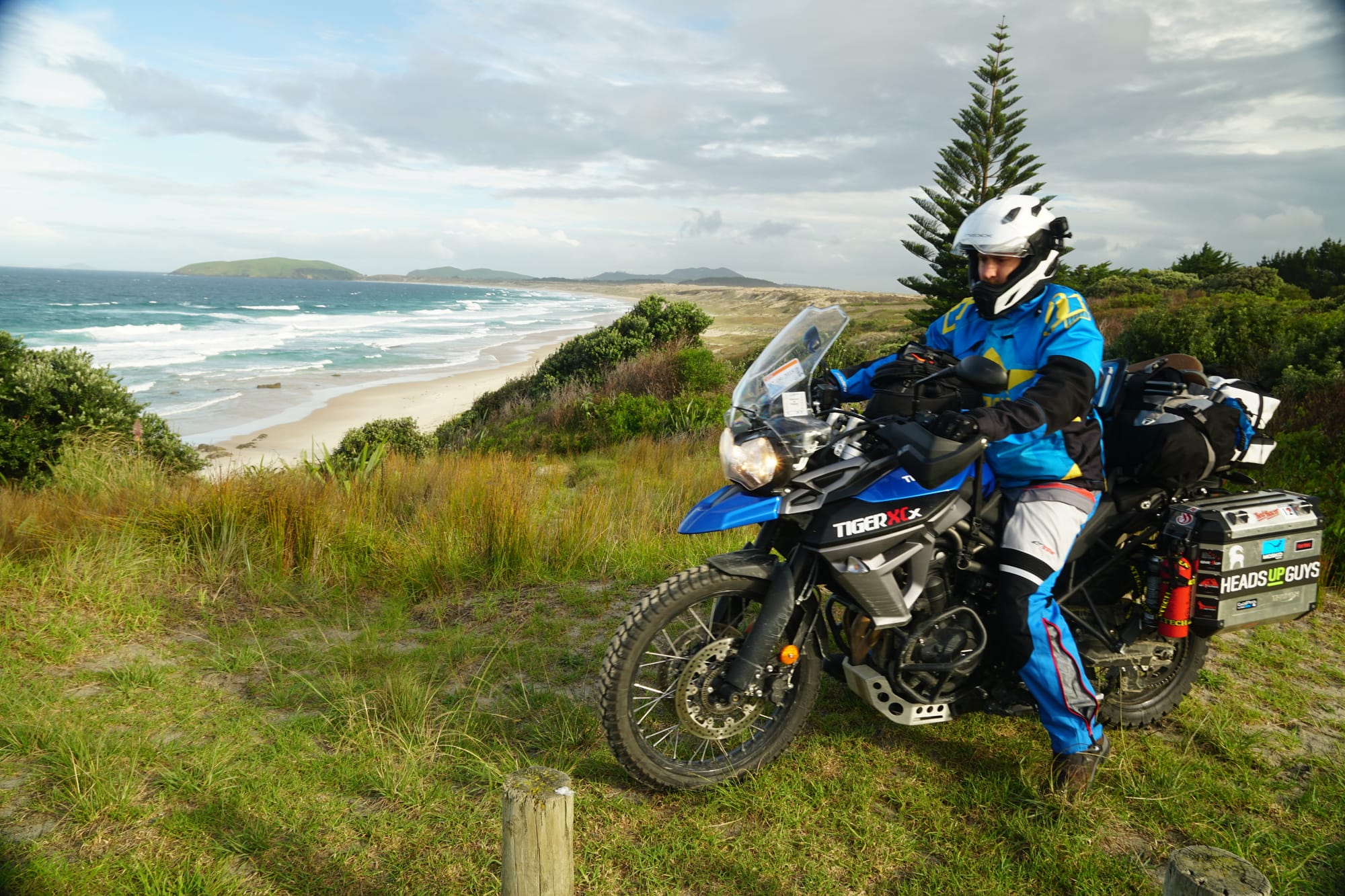 Continuing north from Waitangi I had an incredible accidental detour around Matauri Bay and Whangaroa (And just so you know, all the WH-s in New Zealand are actually pronounced as an F... totally makes sense) which brought me through some of the most fun riding I had ever done – good quality roads, lots of turns, no traffic, and endless places to stop for photos if you can pry yourself out of the saddle. These first couple days of riding taught me a couple things that are my first two FYI's to you about riding in New Zealand.
1 – Dragging pegs/boxes is a when not an if.
2 – It's almost impossible to keep your eyes on the road; the landscapes are ever changing and always spectacular.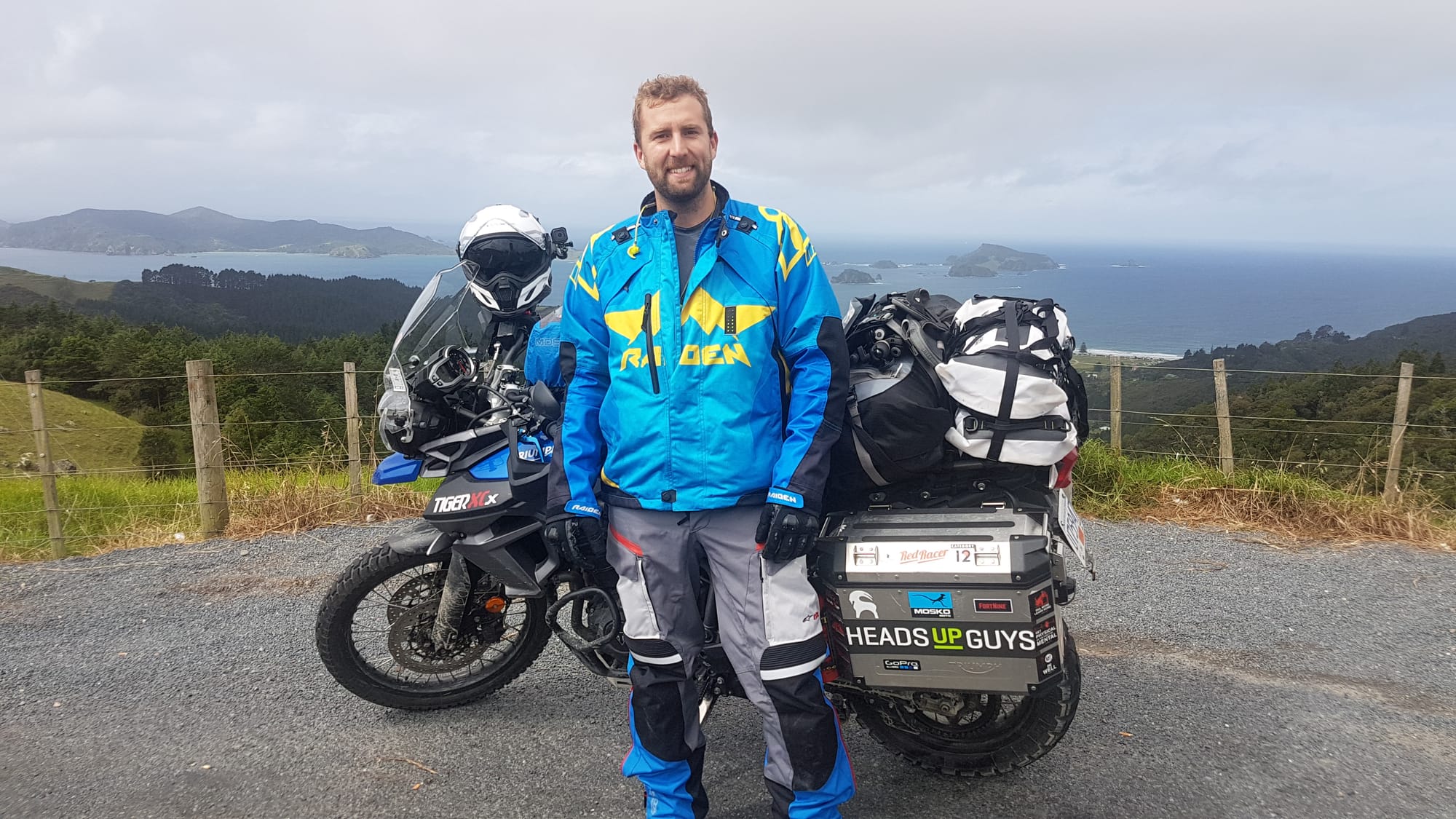 From the end of that loop there's only one route left to get up to the cape, back on the main highway. On my way up the peninsula I ended up making a last minute decision to search out accommodation as there were warnings that cyclone Hola would be hitting the area and camping in gale force winds and heavy rains isn't really my cup of tea. Despite the weather forecasters missing the mark and the wind and rain never really hitting, staying at the Northwind Lodge proved to be a wonderful detour. Currently managed and maintained by a friendly and insightful couple, Doolan and Karyn, they not only provided me with the direction and confidence to ride 90 mile beach but were warm and open people that were so easy to talk to we solved all the worlds problems while sharing a meal. Doolan also gave a beautifully insightful answer for The Happiness Diaries.
"What makes me happy is the appreciation of where I live (NZ). The positive people around me. The knowing of all my whanau (family) are doing 'alright'. Happiness is (to me) about being content. Content with the fact of knowing that every action has a reaction. And if you stay positive about your actions, then the reactions are generally positive. But don't kid yourself – there will be storms every now and then. But its how you deal with the shit that comes your way. Positivity breeds positivity. Storms make you appreciate the good days/weeks/months/years. Money is not everything."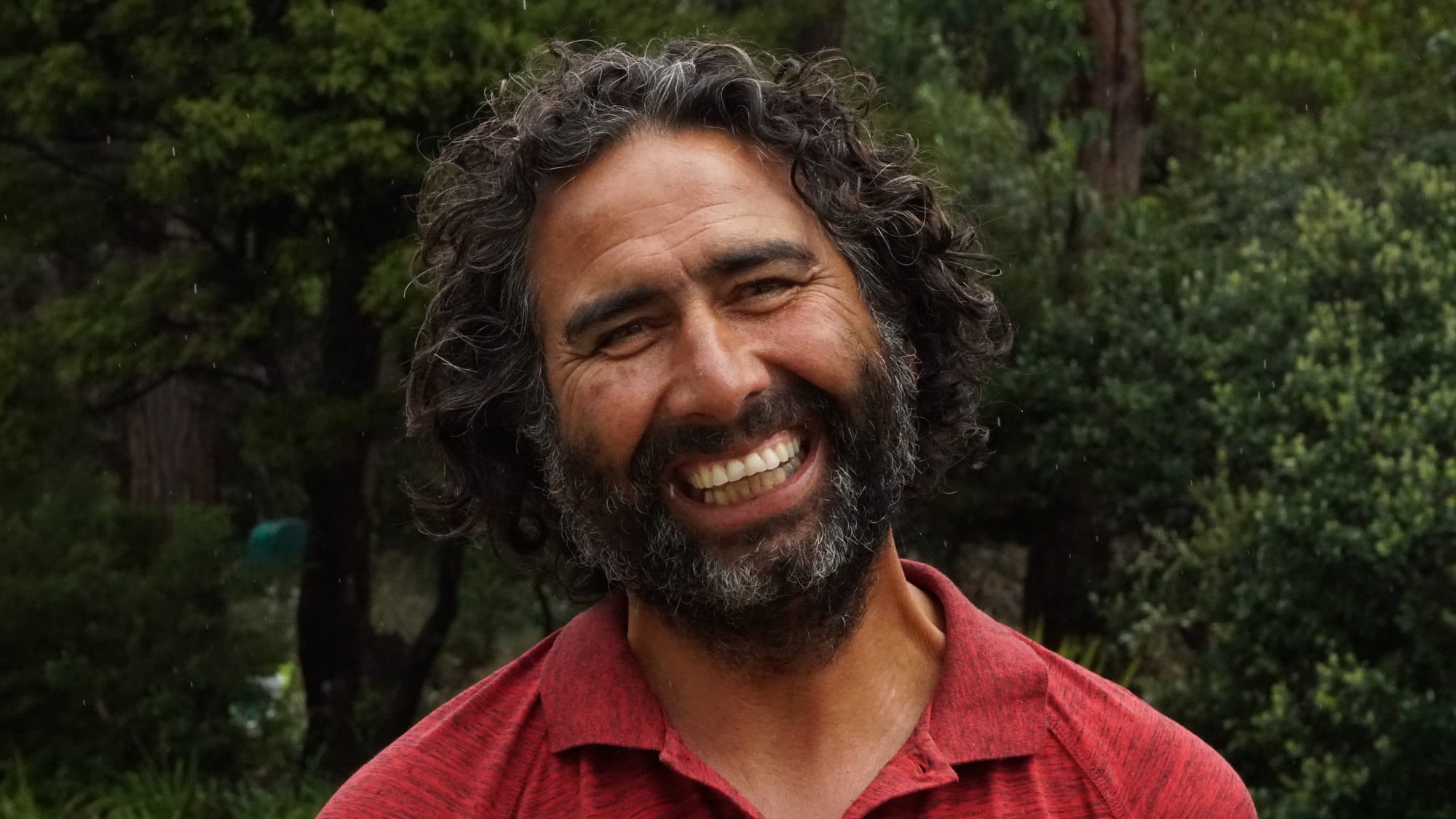 From this base at Northwind Lodge I had a most wonderful 5 star, 12/10 day. Starting with another winding ride up National Highway 1 to the tip of the cape I witnessed the whitewash battle of the oceans as the Pacific meets the Atlantic at the base of the Cape Reinga lighthouse, from which I continued on where I managed to avoid serious injury sandboarding the massive dunes, and then had my first off-road riding experience in the country at the base of those dunes: a nearly 4km riverbed ride out to 90 mile beach. Thanks to the much needed advice, encouragement, and tide tables from Doolan I was willing to have my first time riding through water solo. While certain portions of the river had me terrified of flooding Robin, especially the first experience hitting an unseen obstacle causing an instant butt clench at the short sideways slip, and the time a surprisingly deep spot was found and the splash rushed overtop of the handlebars. Robin absolutely crushed the river and subsequent 65km of beach, forgivingly providing power whenever needed even though I frequently found myself in the wrong gear. This was the first time thus far I have truly challenged the boundaries of my comfort zone, and in preparing for the rest of the journey and improving my riding skills the day was invaluable.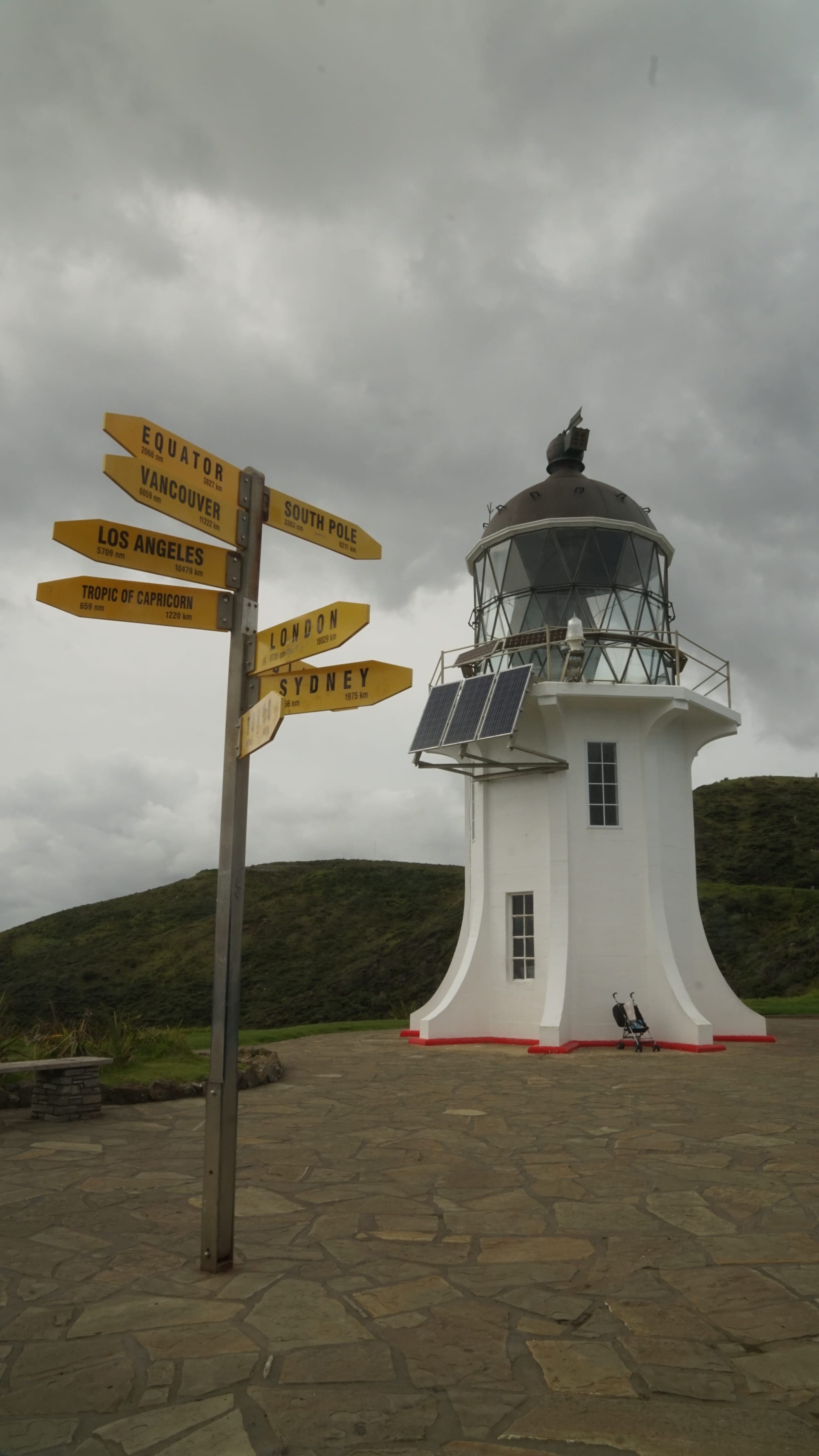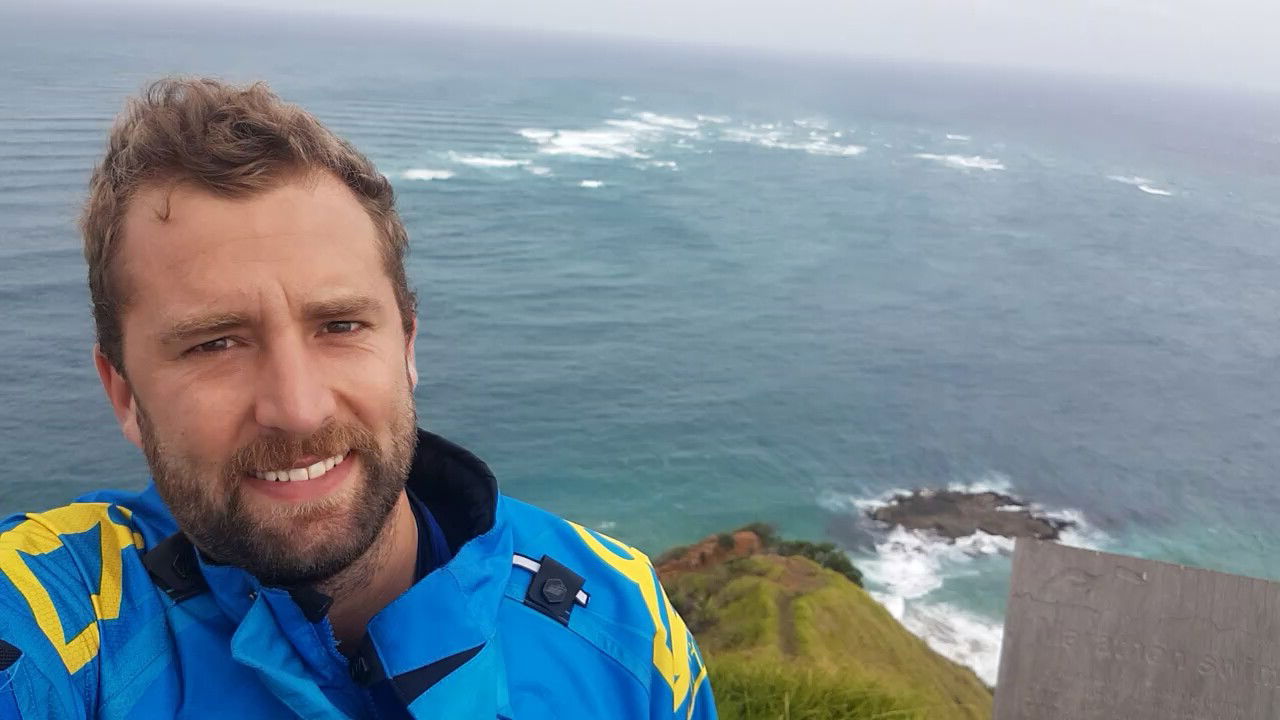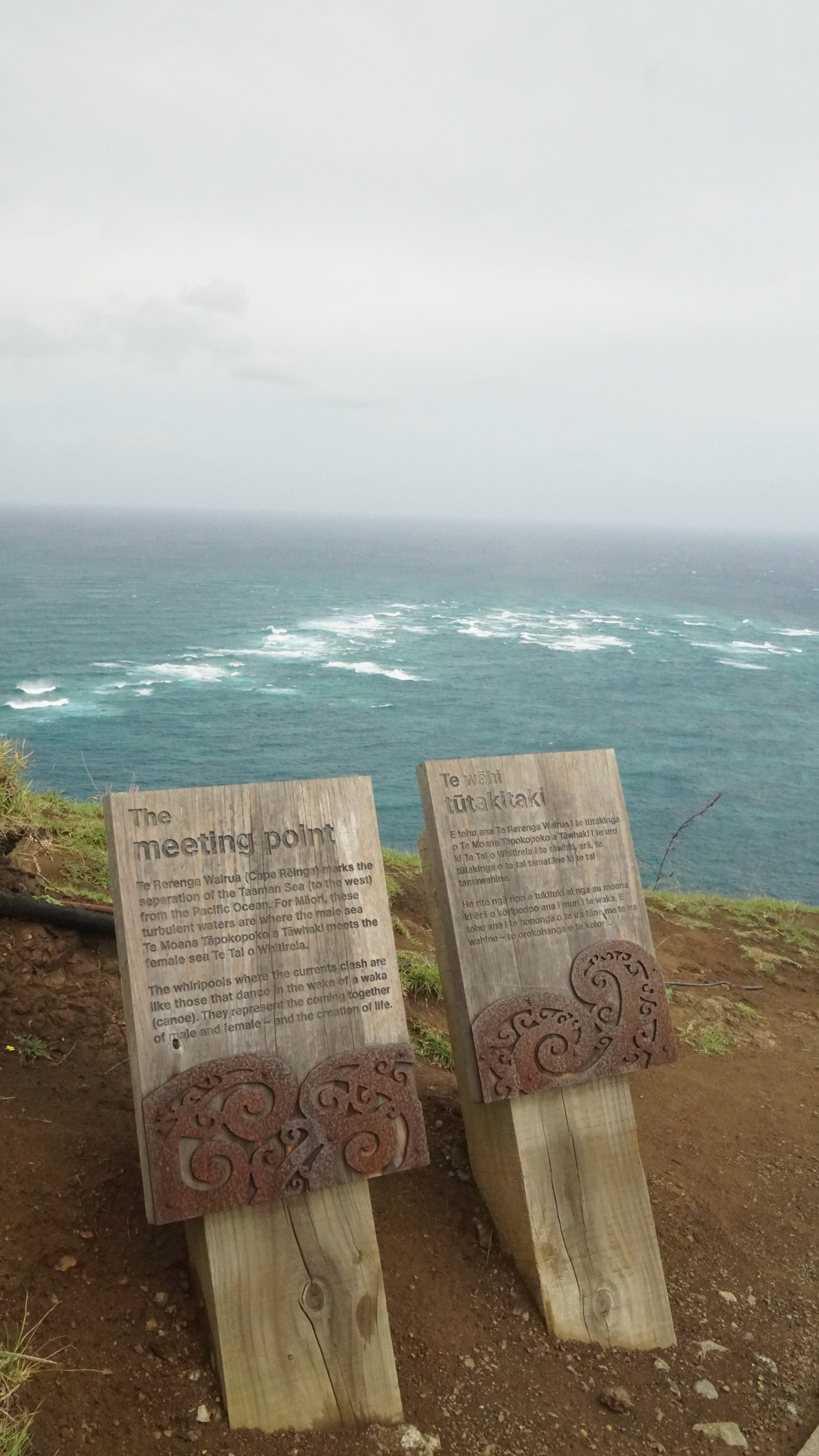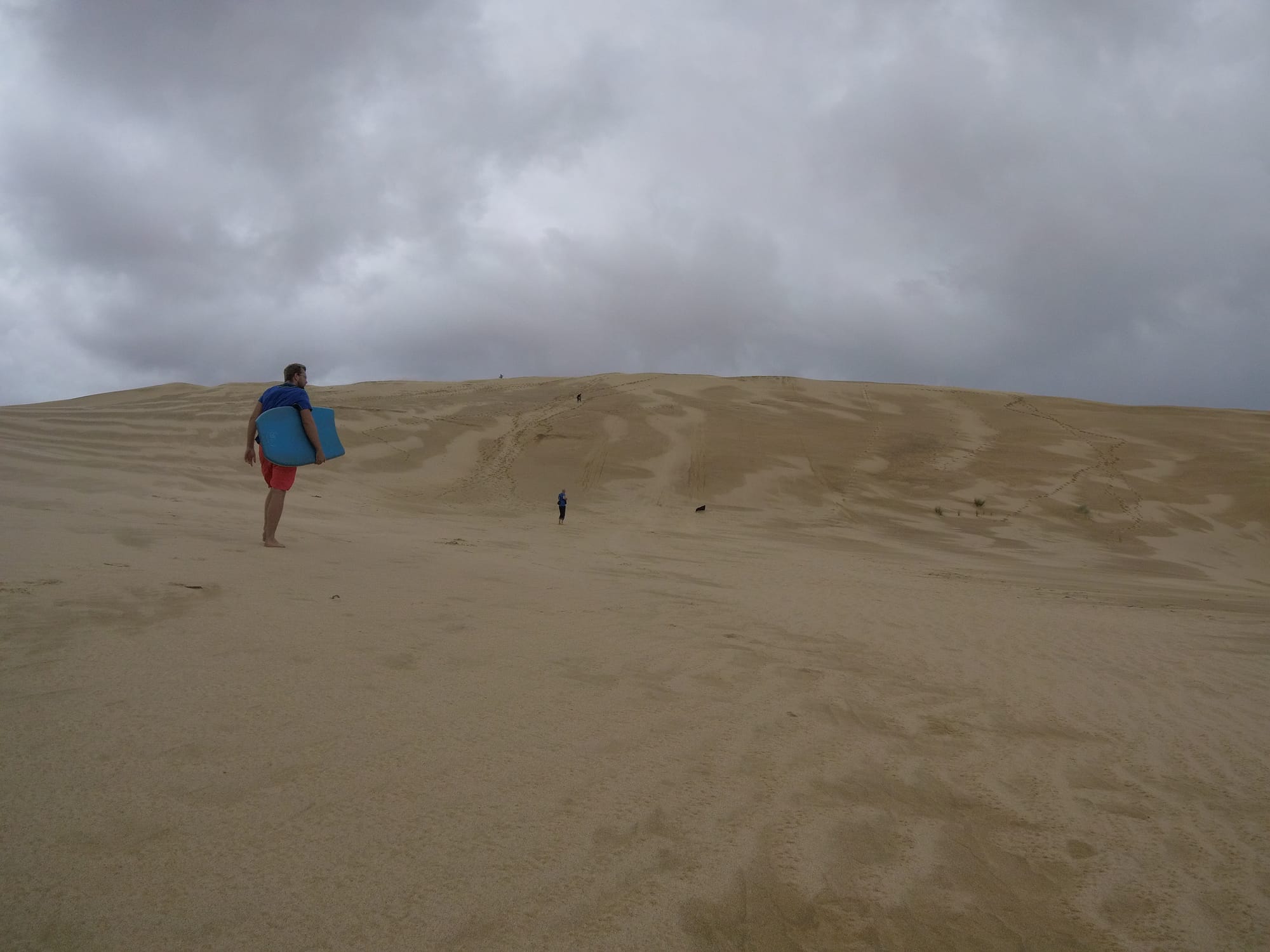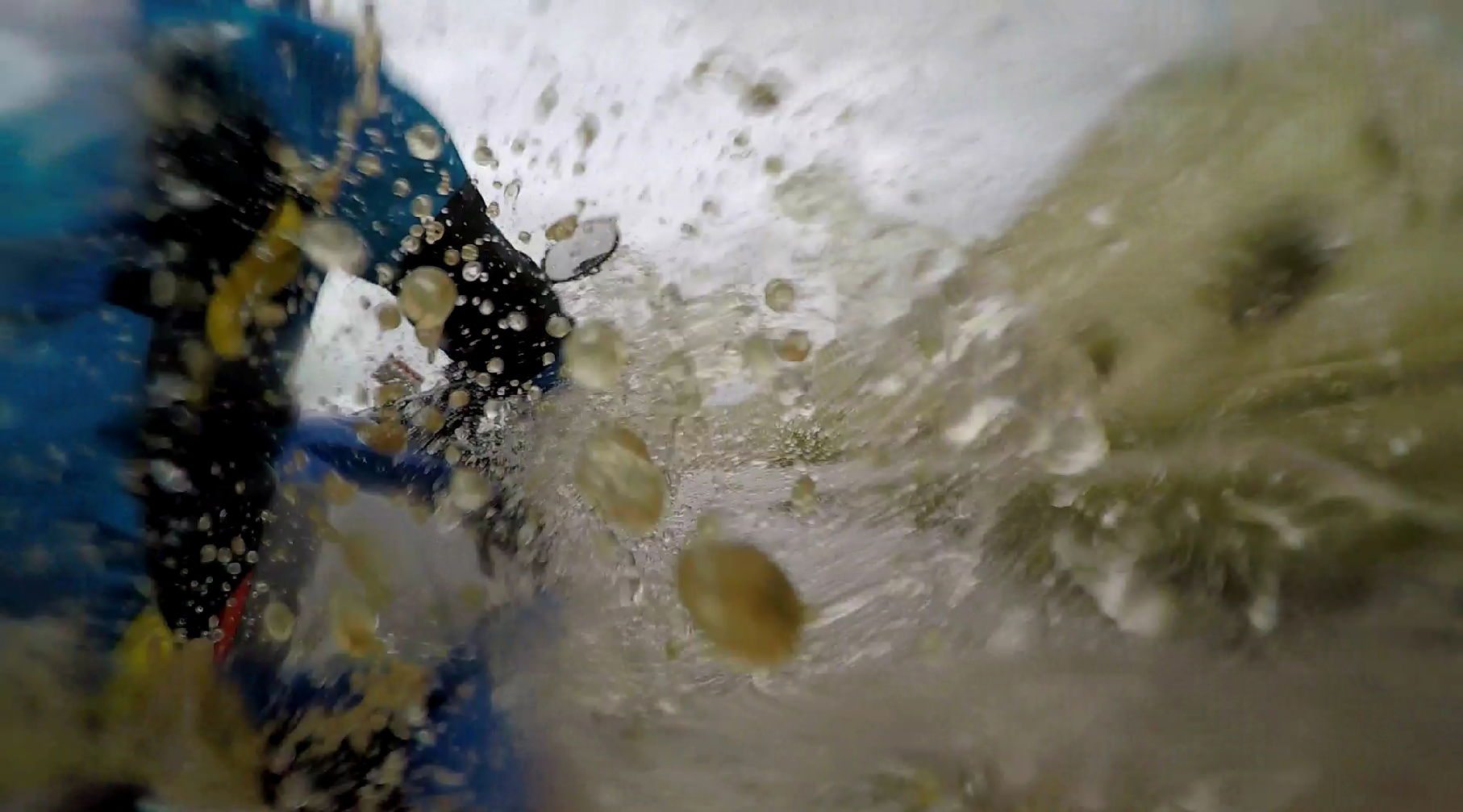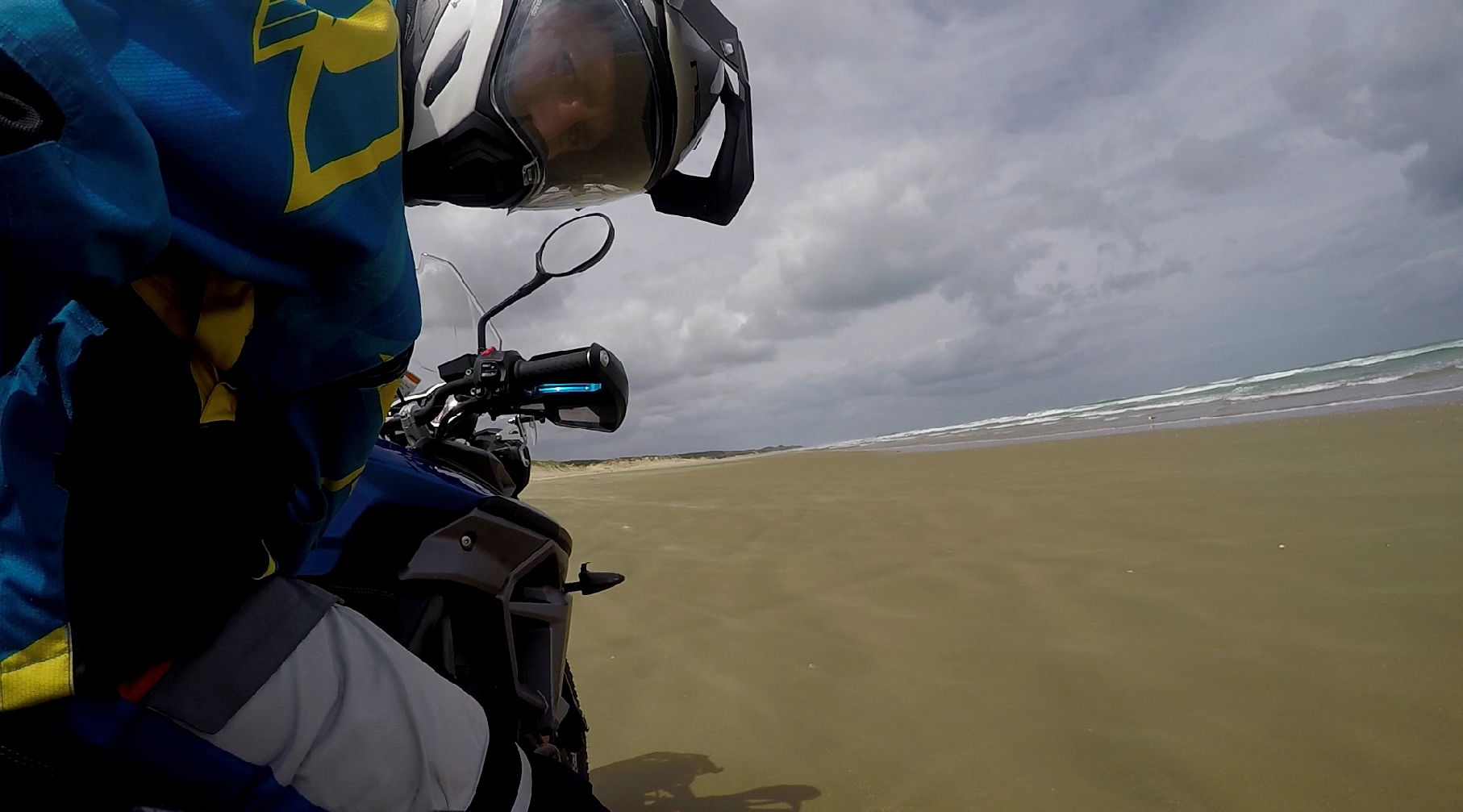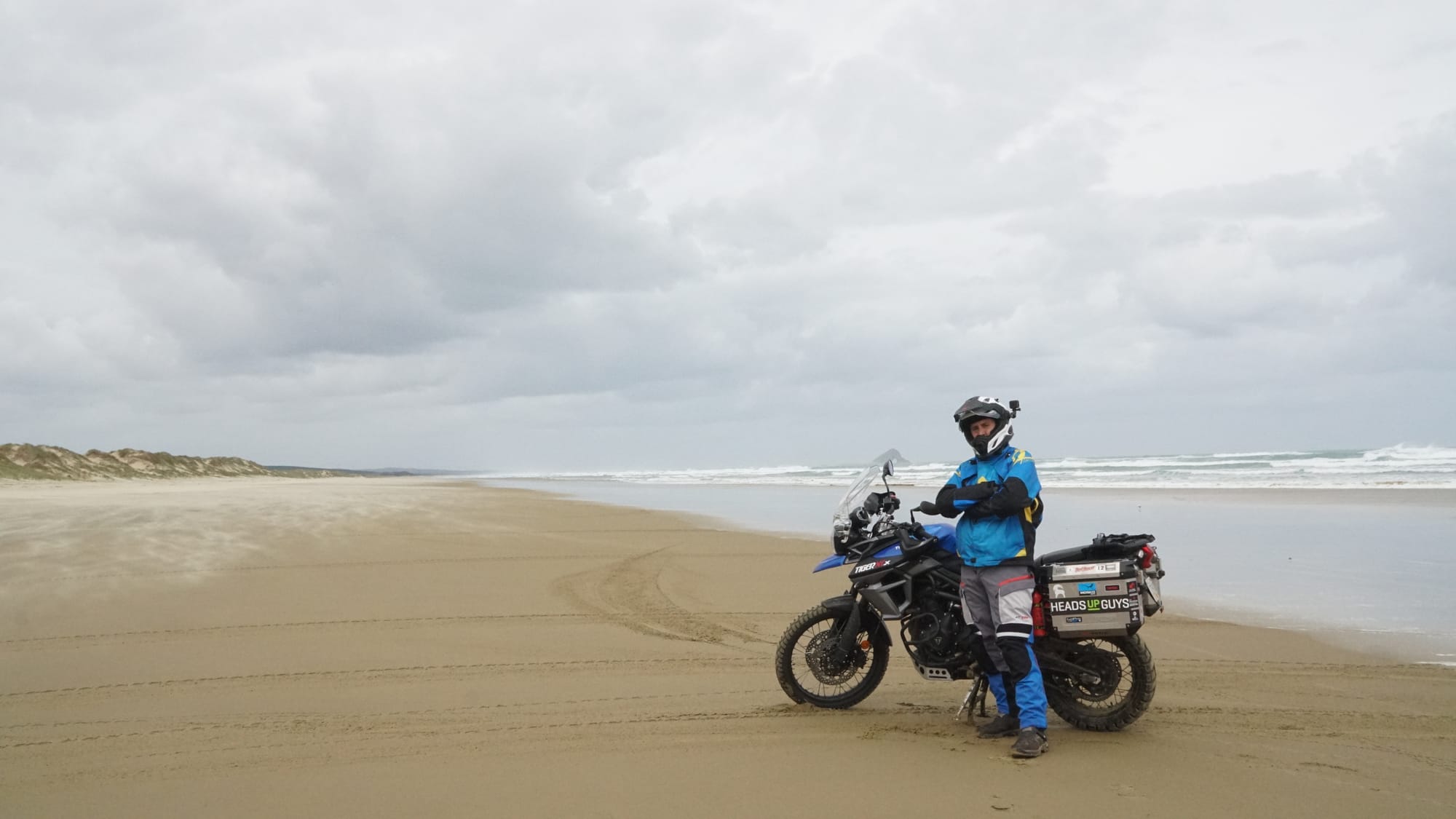 Buoyed with confidence and an ear to ear grin stapled on me returning to the lodge, I also had my first en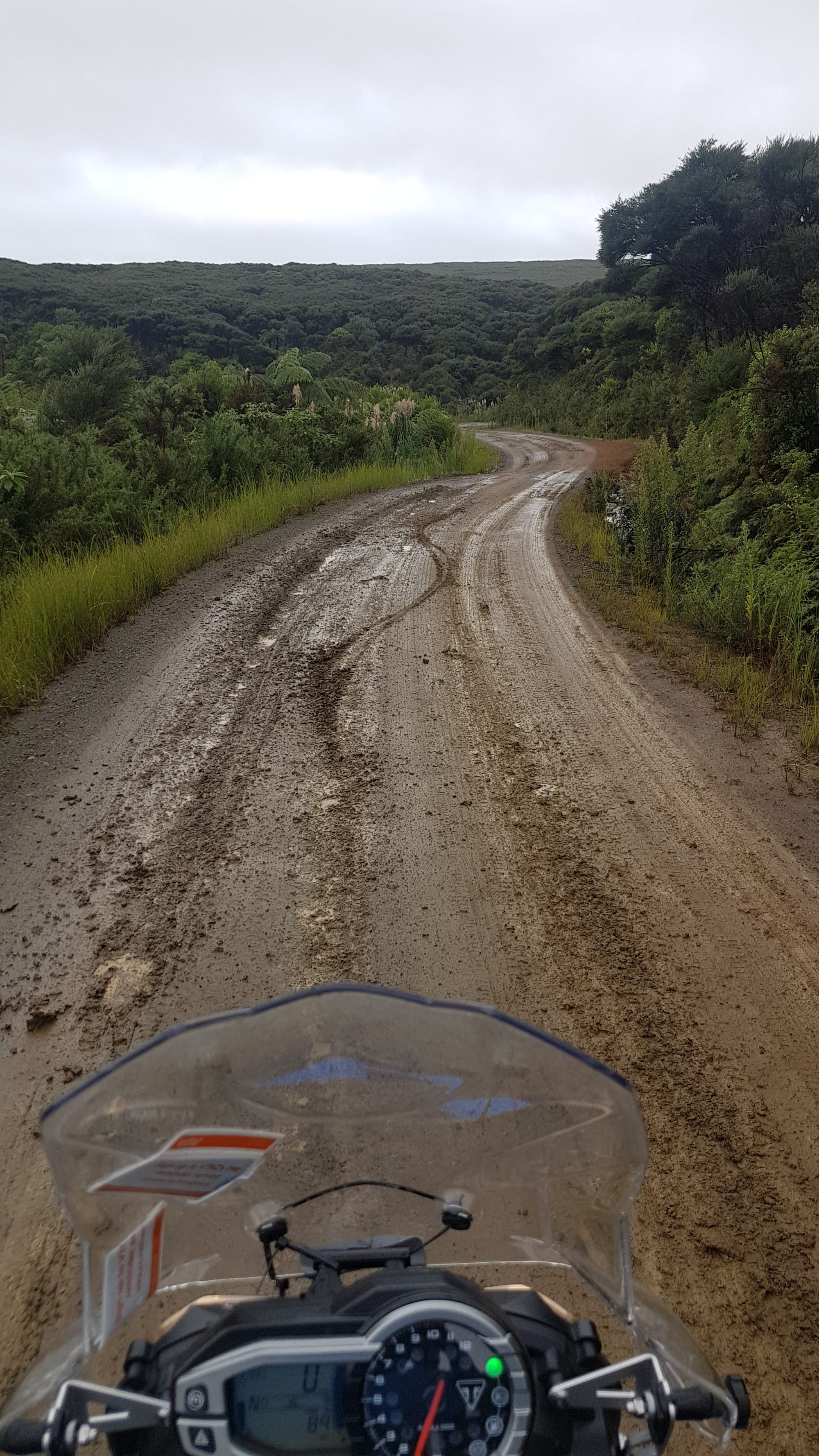 counter with the learning a downside to solo travel: there's a big difference between explaining an experience to someone and discussing it with someone who has completed it alongside you. While the event itself can be just as magical, explaining an adventure to someone who wasn't a part of the experience doesn't allow for the same back and forth, it doesn't allow you to build off of another point of view of the event, it doesn't have that second set of eyes reminding you of things you've forgotten or missed, and I found discussing it doesn't bring the same satisfaction.
From the Northlands I quickly flew down the west side of the north island stopping for the night in Ahipara where I was treated to a beautiful sunset beer over the coast from a hilltop up a gravel and mud road at the south end of town. On the way up the hill (before the beer) is also where I had my first real scare of dumping Robin; I was running up a very slippery wet and muddy road without lowering my air pressure, not paying as much attention as I should have been to the road as I was enjoying the surrounding scenery and I went into a skid. Since I had been lazily riding sitting down, I instinctively through my feet out to try and balance and had my right leg thrown straight back into the metal pannier leaving me with quite a bruise and cramp later in the day (I hate to imagine what it would have been without proper adventure boots!)
Up early the next day was a big one starting with a meander through several country traffic jams (cows on the road) towards the Rawene ferry across the Tasman sea. From the ferry landing is a short jaunt to Omapere which is known for the viewpoint of the Hokianga Harbour sand dunes, and is also the start of 50km of epically snaking road through the Waipoua Kauri forest climaxing in multiple hilly hairpins. The best part of the ride was reluctantly delayed by a stop to see the (potentially) 2,500 year old Lord of the Forest: Tane Mahuta. Currently the largest known kauri tree alive today it is worthwhile enjoying the view of its girthy 52m (14m around), it may not be around much longer as disease is threatening all the Kauri trees in the area. Following the rest of the exciting curves the remainder of the 400km ride to Auckland is a blur of forgettable straight country roads and highways.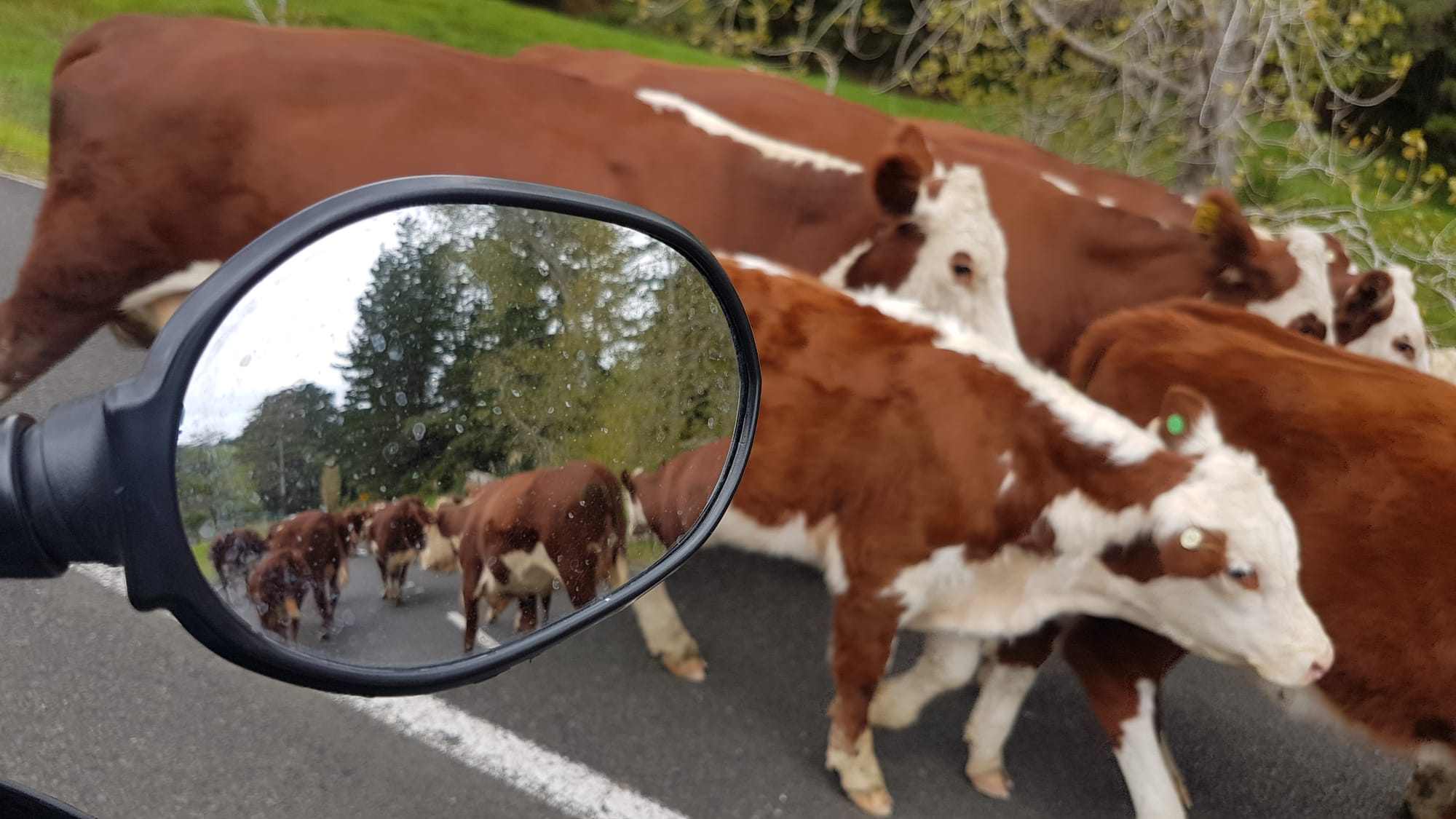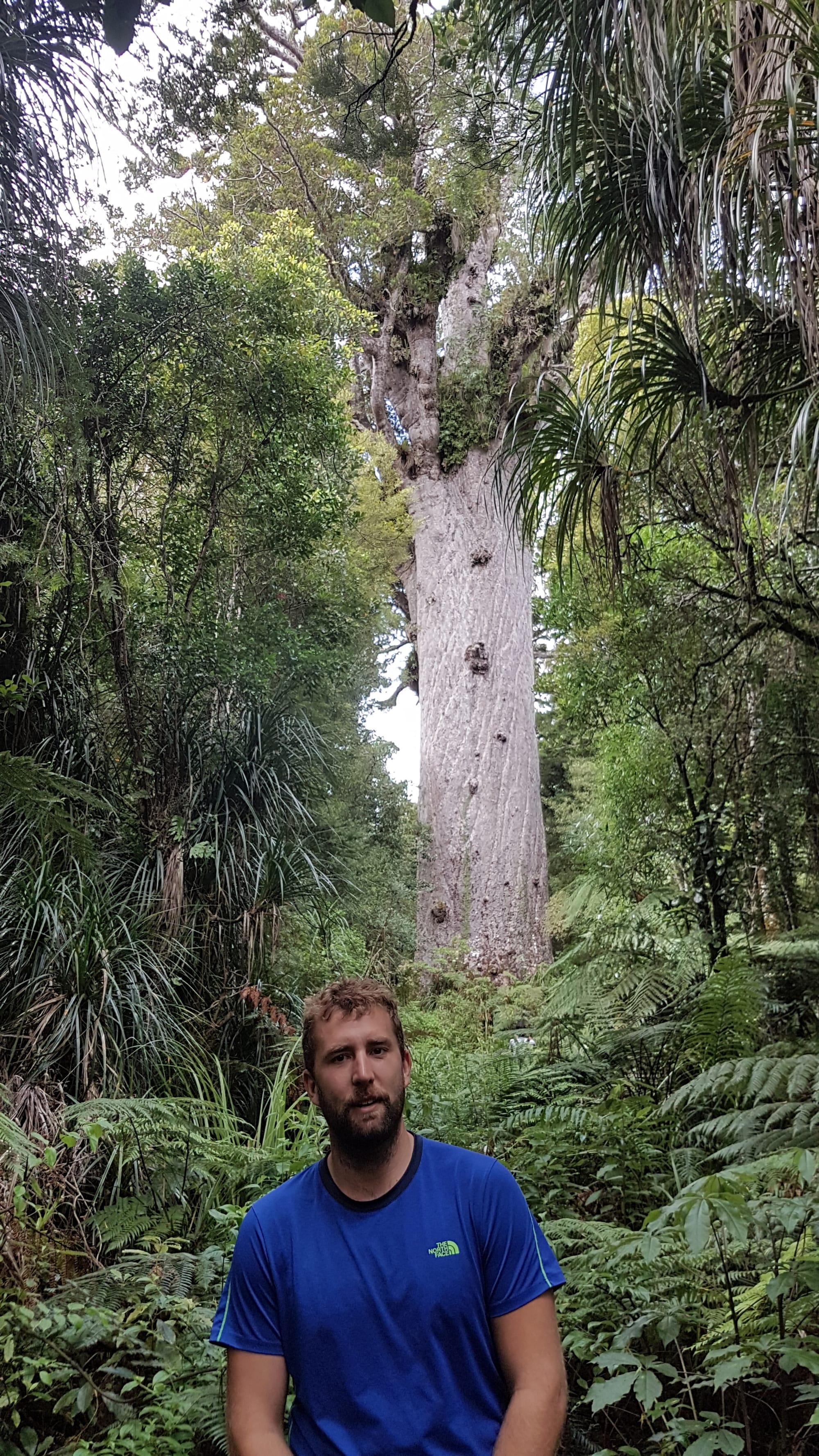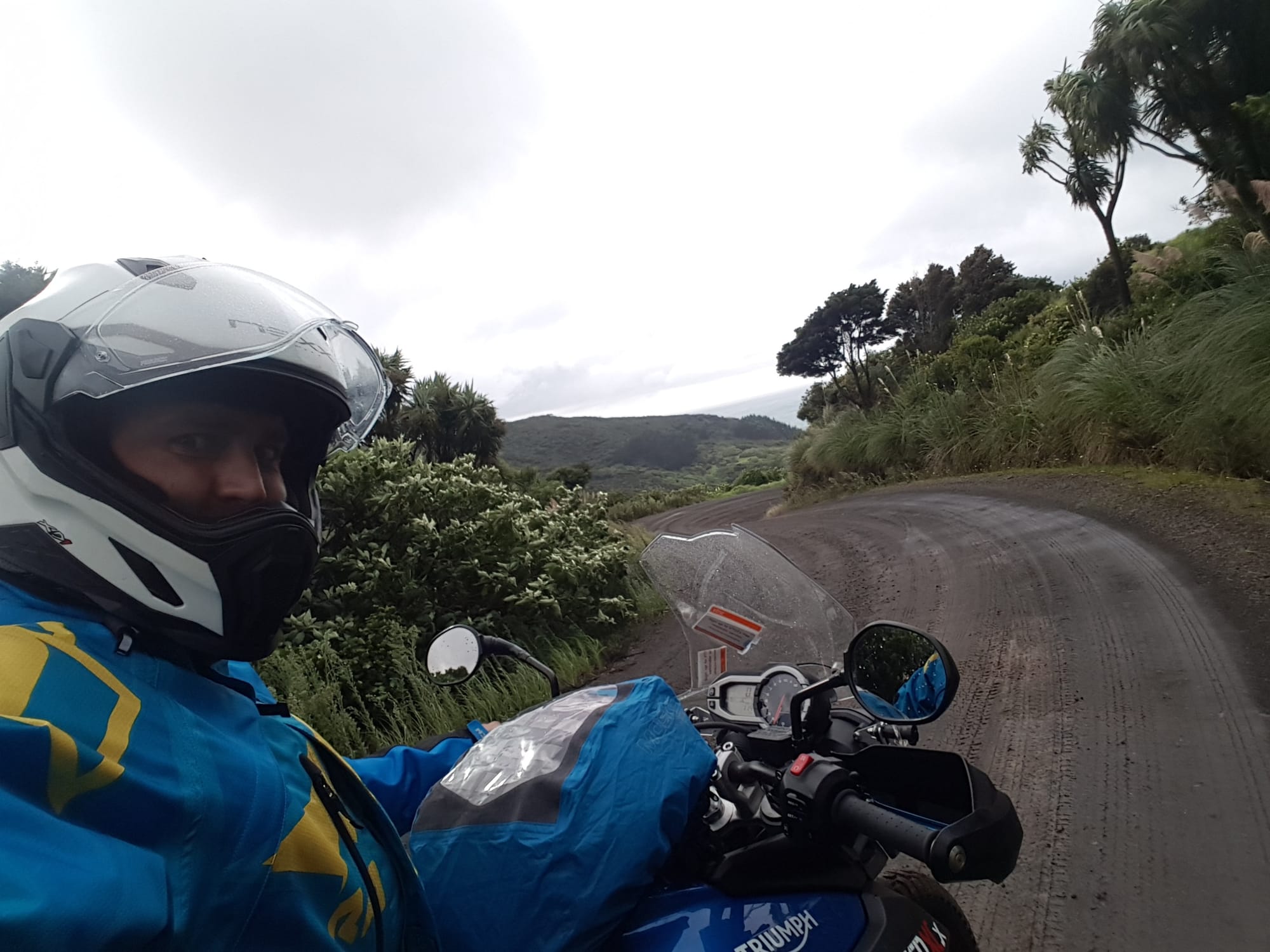 With another night in Auckland in the books it was off to Raglan - a relaxed surf spot on the west coast. The ride in is where I first realized that the speed limits (and the drivers) in this country are insane! In areas where there are back to back hairpins and constant curves and it feels like 60km/h is right on the edge of my comfort zone riding fully loaded, the speed limit is actually 80 to 100 km/h and cars will overtake you in the blind corner. And so here are FYI's number three and four were about travel on Kiwi roads:
3 – Speed limits are actually limits, not suggested speeds for the area.
4 – Around every hairpin corner expect someone to be on the wrong side of the road.
While number three might seem a little ridiculous, on Pacific Northwest roads I'm used to rarely feeling uncomfortable while maintain the speed limit… If you kept up to the speed limit on these roads you wouldn't be around long enough to feel uncomfortable. Number four might be the biggest lesson of all, be it a tourist forgetting what side of the road to drive on despite the never-ending massive signs reminding everyone, or a maniac passing when he can't see through the corner, having someone coming at you in the wrong lane is something you need to be prepared for across the whole country.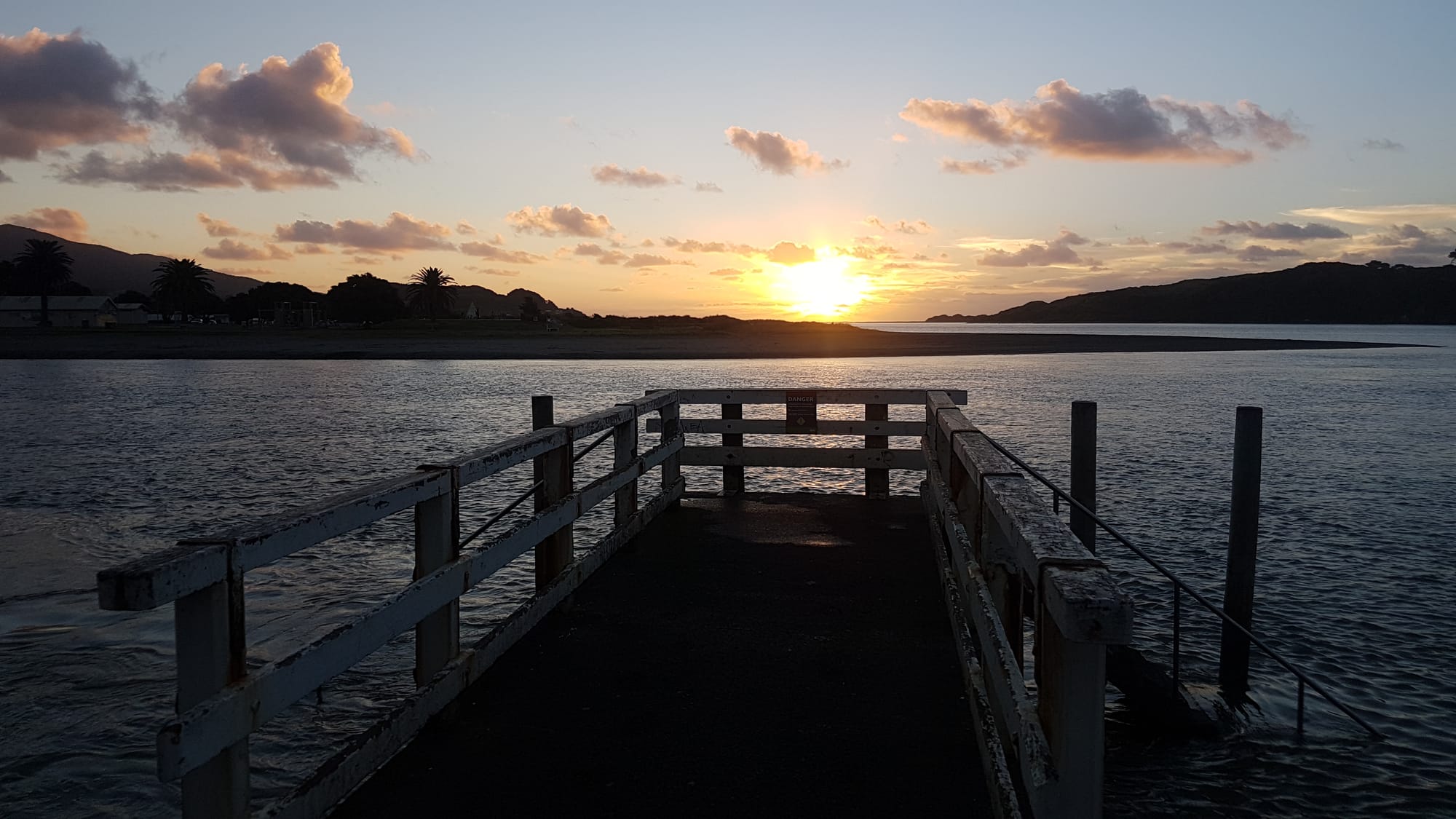 Raglan is known as a surf town famous for its laid back atmosphere and surf resorts, which I avoided for the chance to have my first camping in New Zealand… and learned that most places in New Zealand have fire bans this time of year cutting off what is definitely a top 3 reason to camp. Thankfully I ended up parked next to Chase, a laid back Californian who has been traveling and WOOFing around the country with his fiancé in their travel van. An evening of cold ones on Raglans famous black sand beach discussing the many wonders and pitfalls of the world ended with him perfectly honest response to The Happiness Diaries - "Happiness to me, is the peace of not wanting more."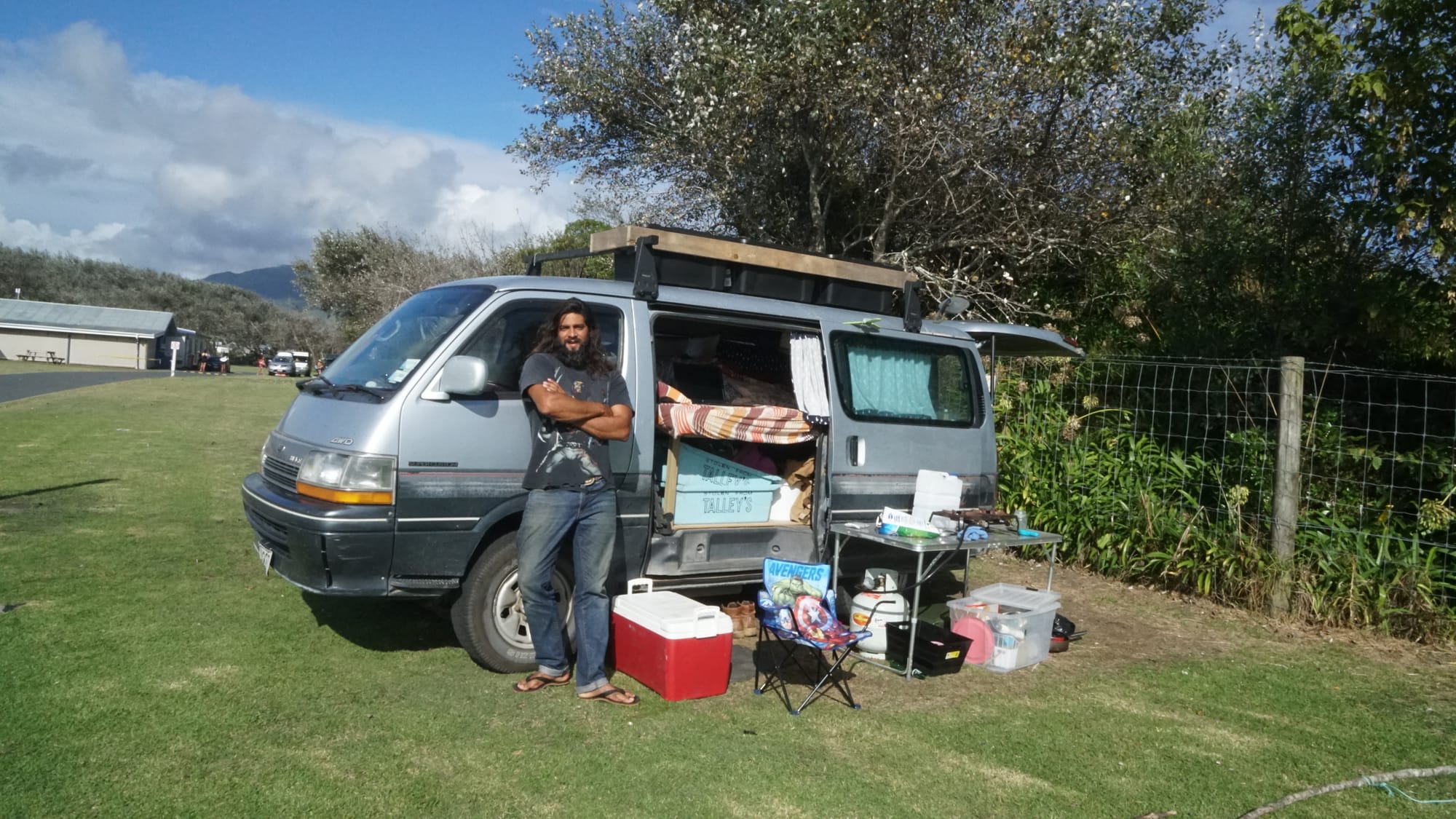 Exiting Raglan towards Bridal Veil Falls I again fell to the allure of the long way taking the curvy coast clinging Whaanga road. This was my first time off-road with Robin fully laden, and my initial concerns with handling the additional weight were quickly forgotten as the road was well maintained and never ceased to distract me with a breathtaking display of greens, blues, and blacks. Despite riding another 8,500km around the country, the way the steep sheep dotted jade hills met the tall opal cliffs before falling into the kaleidoscope of blue water stuck in my mind throughout.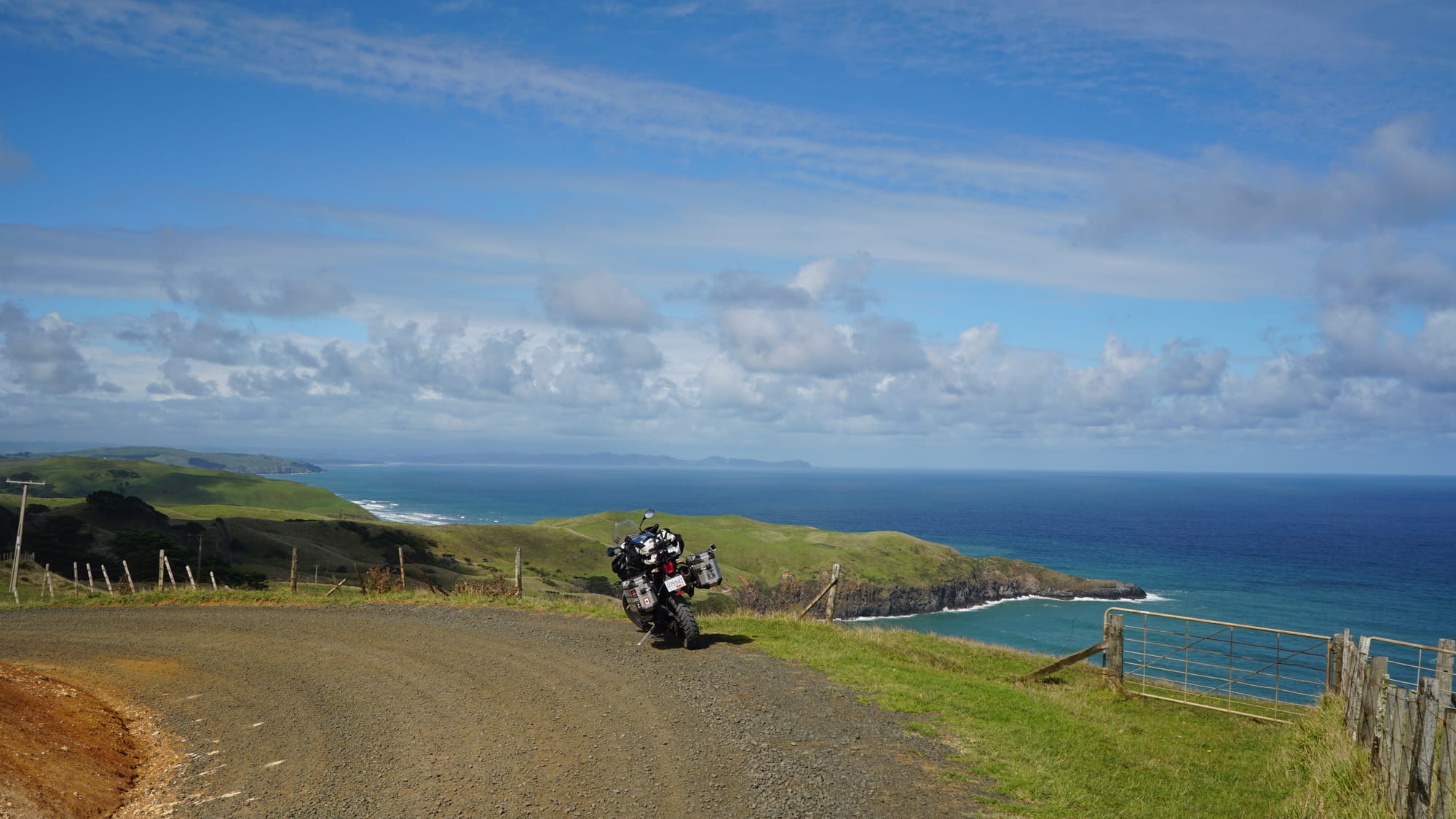 My move inland was towards Matamata, which you've probably never heard of because it's far from your typical tourist destination. But this small village lying in the middle of farmland housing a single backpackers and a handful of hotels does have one titanic draw: Hobbiton. The drive across vanished as I flew down the highways with Lord of the Rings on my mind as quotes flowed through my head, scenes played across the corners of my eyes, and the soundtrack poured through my headphones enrapturing me in the enchantments of Middle Earth. The trip from town out to the tour grounds quickly showed why Peter Jackson fell in love with the area while scouting the countryside. Riding the lightly curved roads through lush green rolling hills lacking almost any suggestion of human occupation (save for a few fences and some cattle) it was near impossible not to see scores of Hobbits and Gandalf calling the area home. After a short bus ride from the entry to the actual set hidden deep in the property, it didn't take much prompting from the guide for me to run down the passageway from The Hobbit and exclaim "I'm going on an adventure!" Exploring the rest of the movie sets continued strolling through hobbit holes including Bag's End, hearing the thousands of hour process hand crafting 'The Party Tree', and ending with a pint at New Zealand's busiest bar (by volume and by patrons!) – The Green Dragon. Songs were sung, costumes were worn, and sunset over the beautiful grounds including Old Mill waterwheel and pond was enjoyed before being shown the exit. I couldn't have asked for a better experience through what could have been a glorified childhood memory!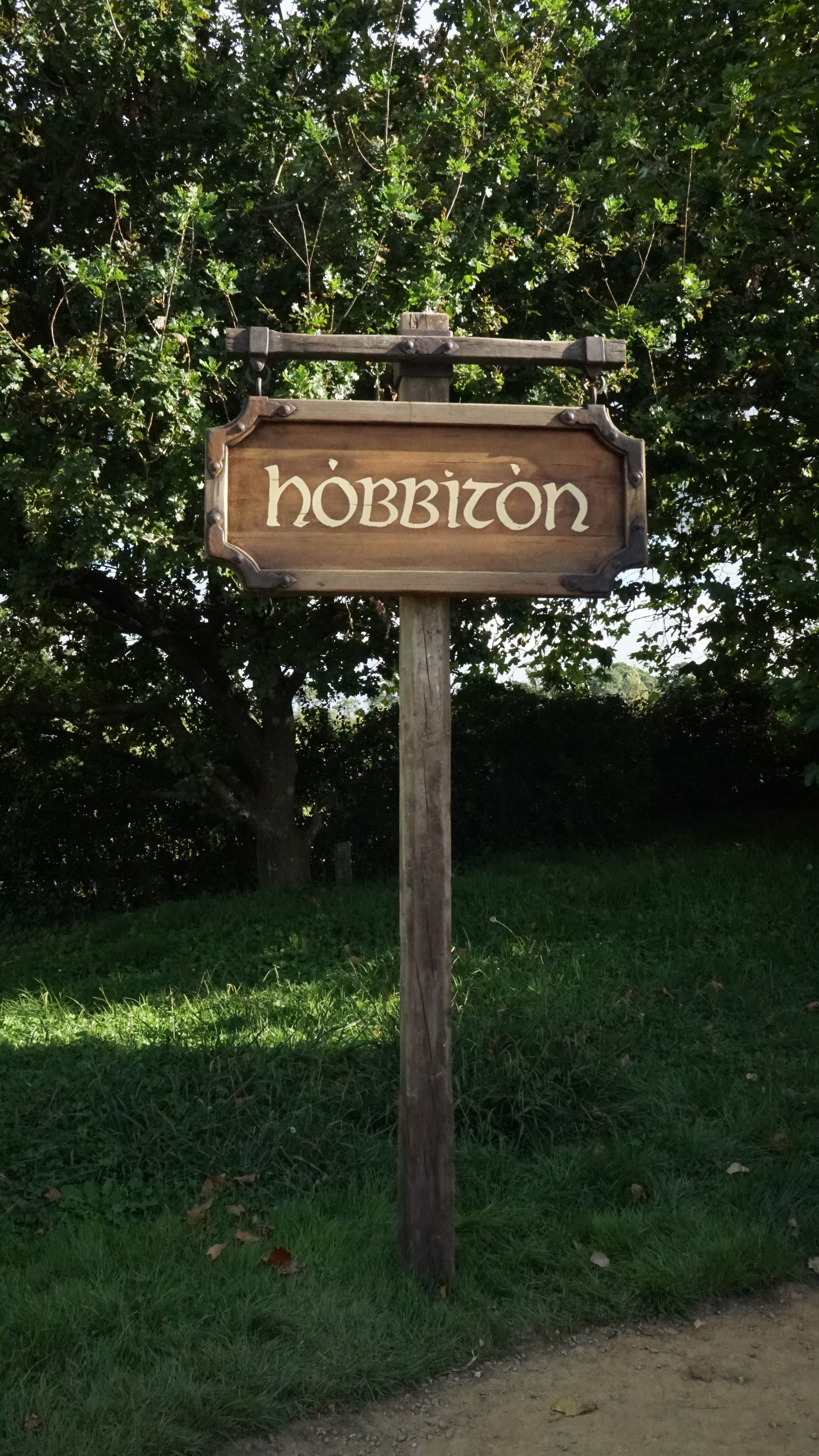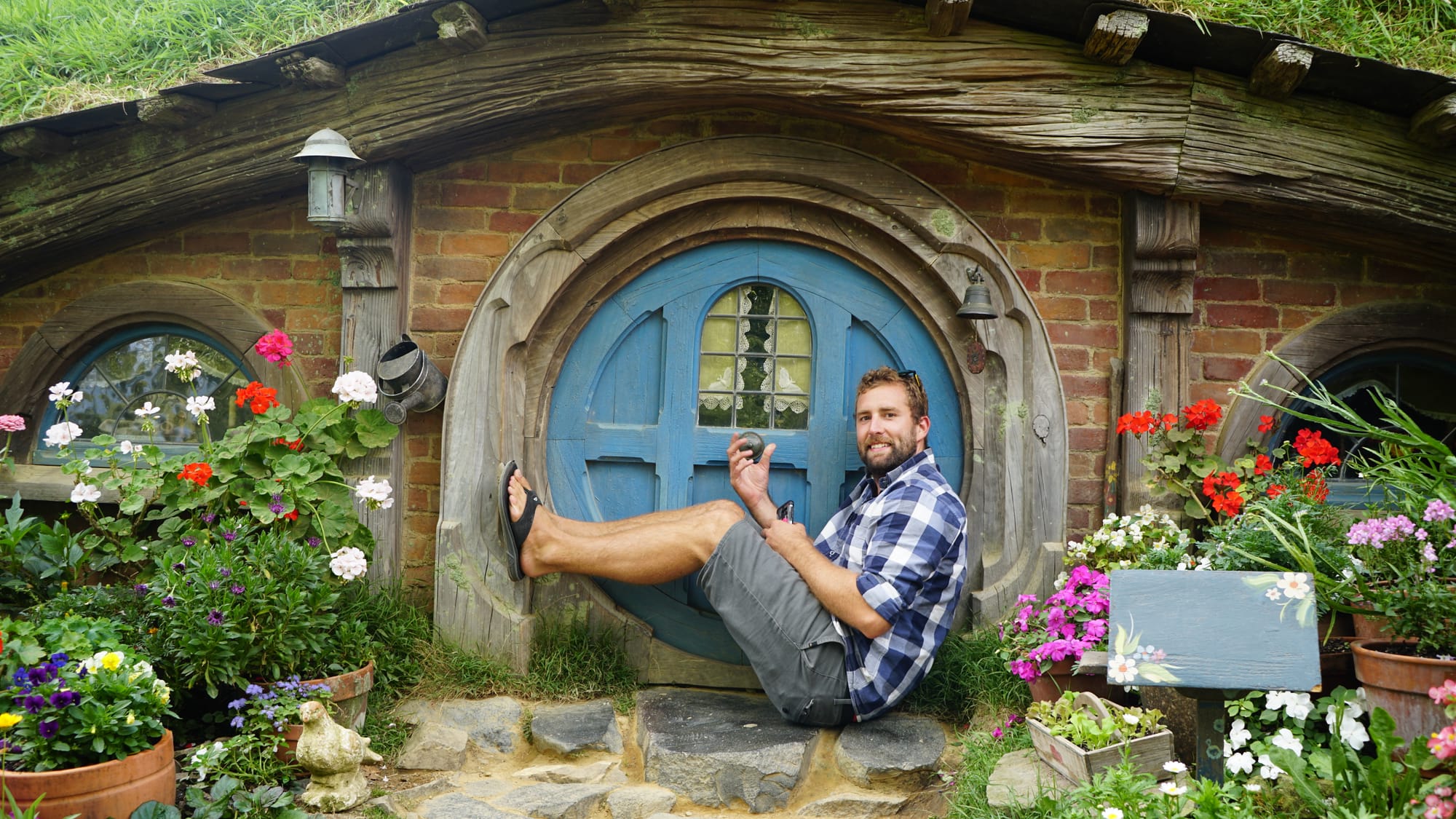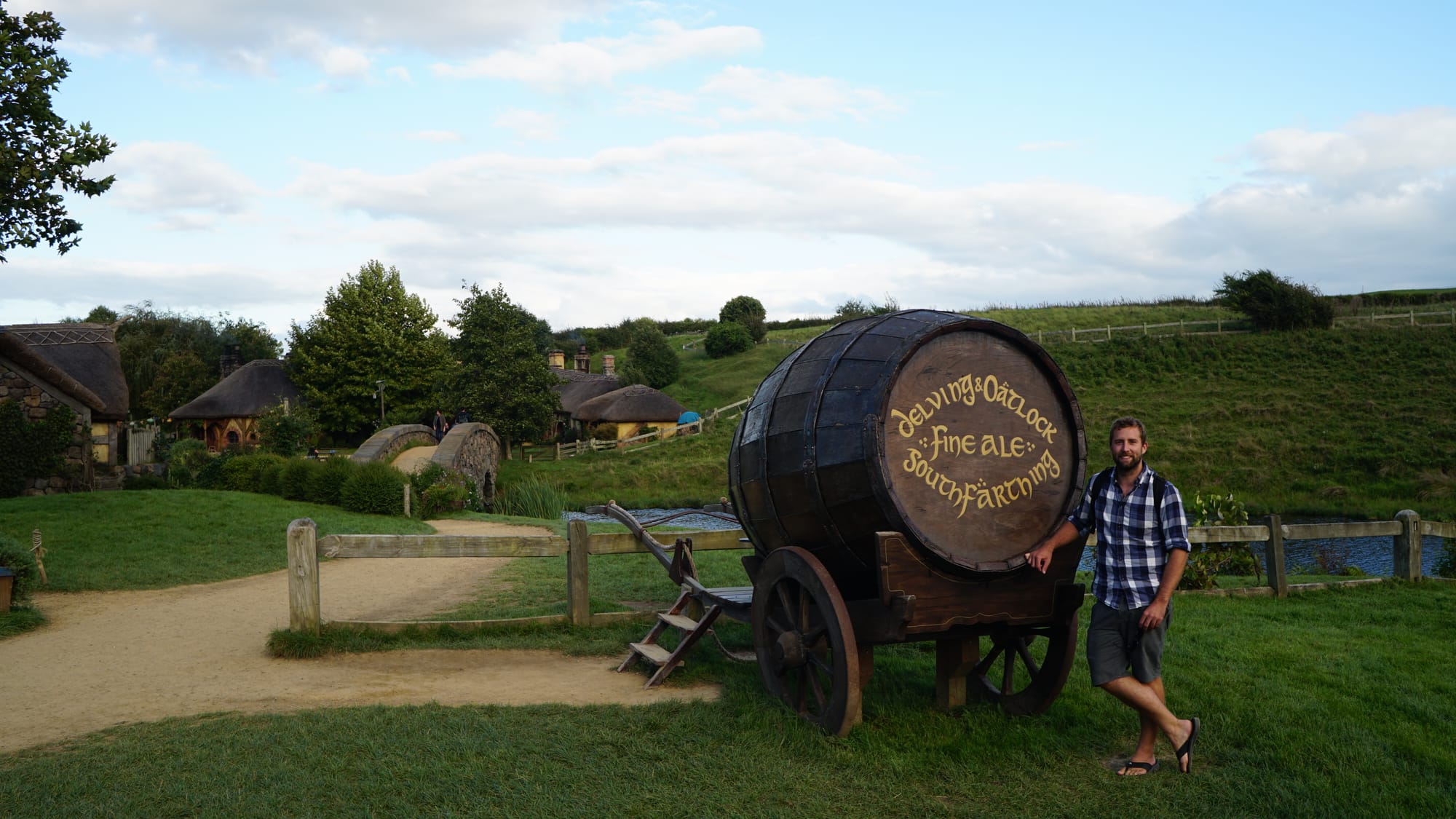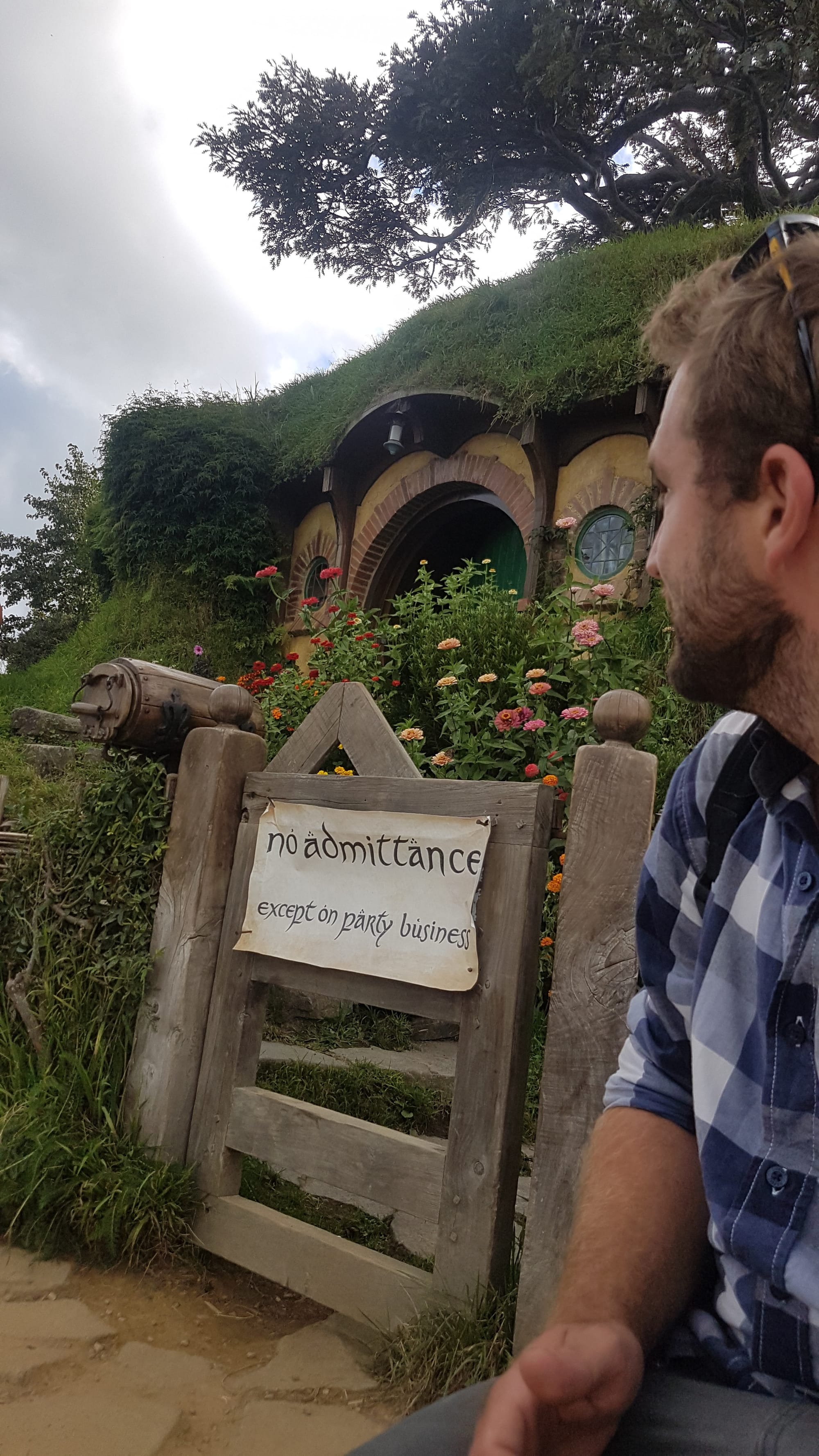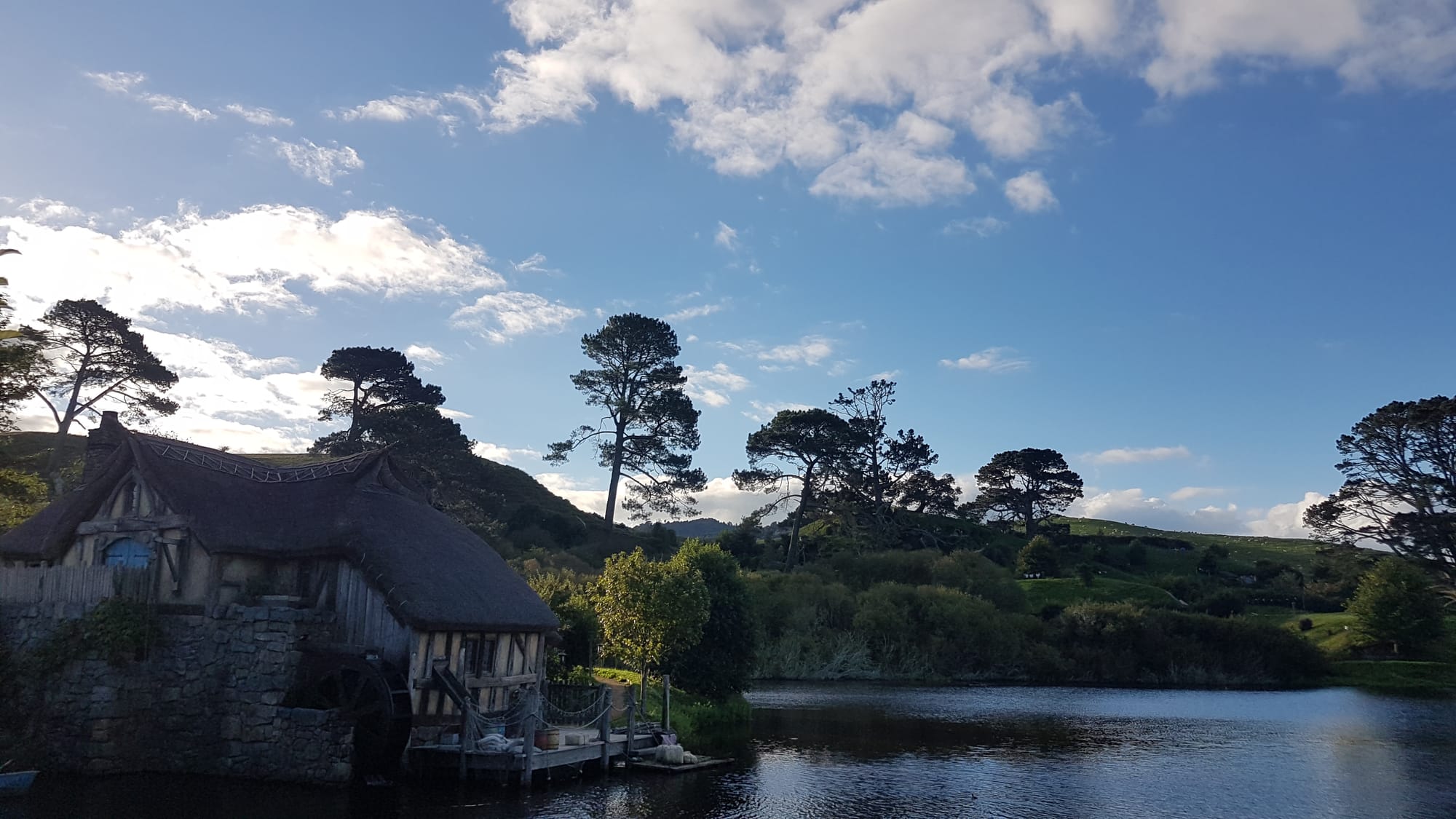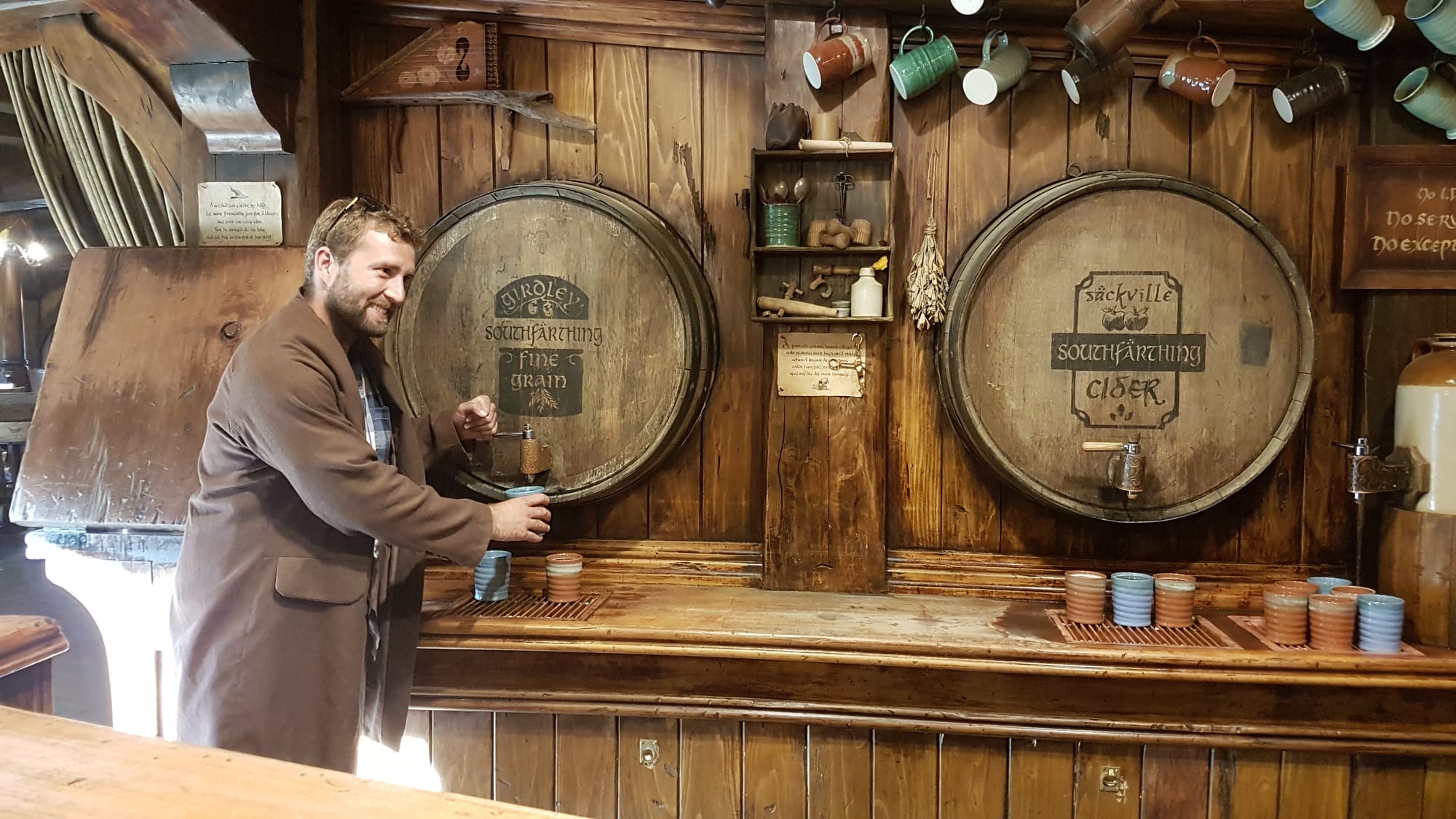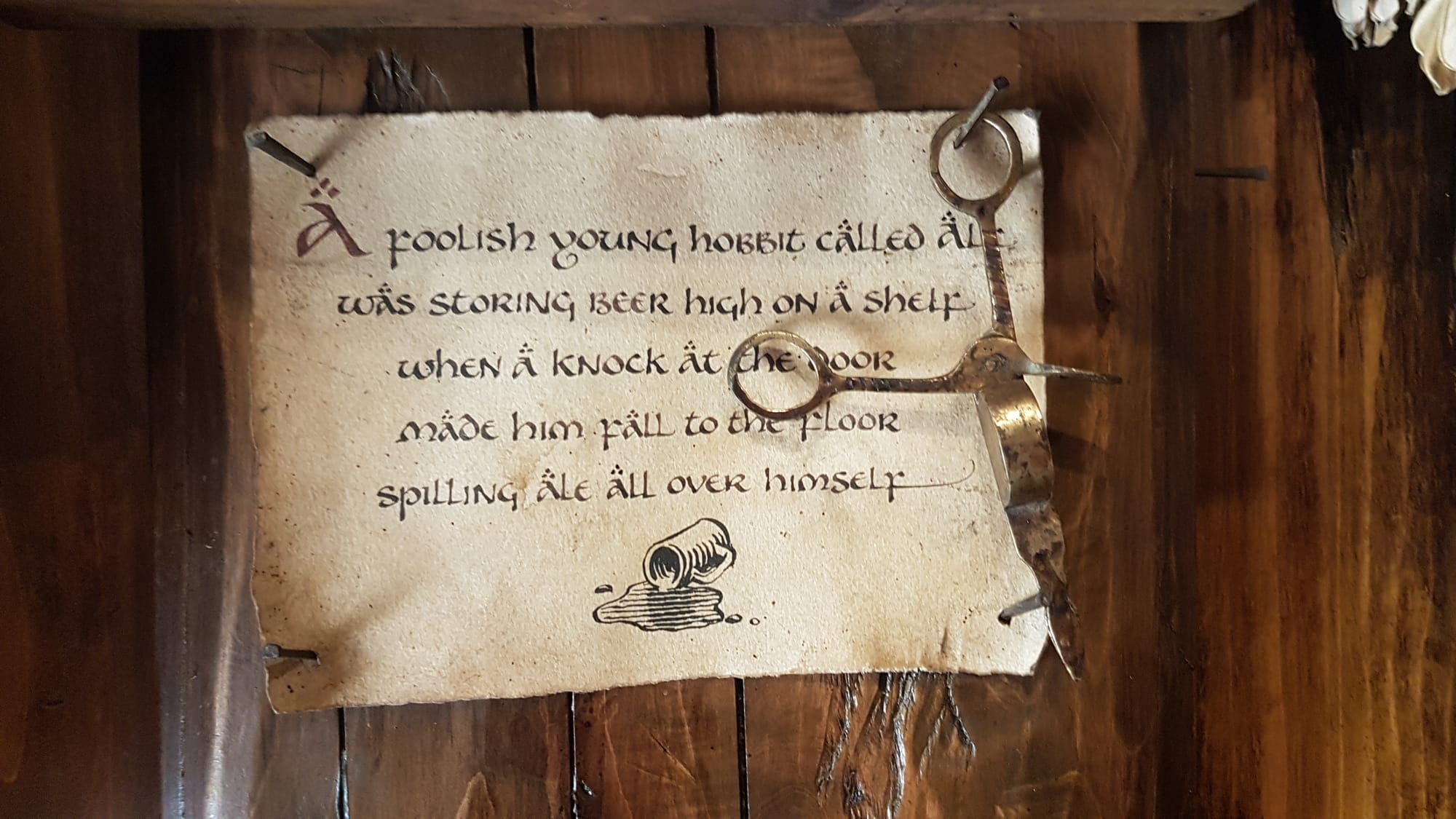 The rest of the trip down the north island was more focused on the destinations than the journey as there were lots of highway miles to chew up, but those stops were well worth it even if the first was more known for its smell than its attractions: Rotorua. Home to mountain biking, Maori dinners, and a plethora of geothermal activity it is a must see stop on your way around the country. While the commercialized viewings of the 30m tall Potohua geyser and expensive multicolored walk through the Waimangu volcanic valley have their appeal, the highlights of my stay were exploring the walking trails around the skyline gondola and catching up with my mom's cousin Joy, and then leading two new friends (Simon from Switzerland and Anne from Germany) out to the natural hot springs at Kerosene Creek. While the Kerosene creek hot springs have their detractions, namely the trademark pungent aroma, the brown-ization of your swimming apparel, and the need to watch your step due to inconsiderate visitors breaking glass bottles here and there, the reward is entirely worth it. The stream of warm water over a hot sandy bed runs through a dense forest with a decent track running beside it quite a ways making it easy to find a quiet place away from the crowds of the main pools. Some friends, some *canned* cold beverages, maybe some quiet tunes, and you have yourself a perfect hideaway.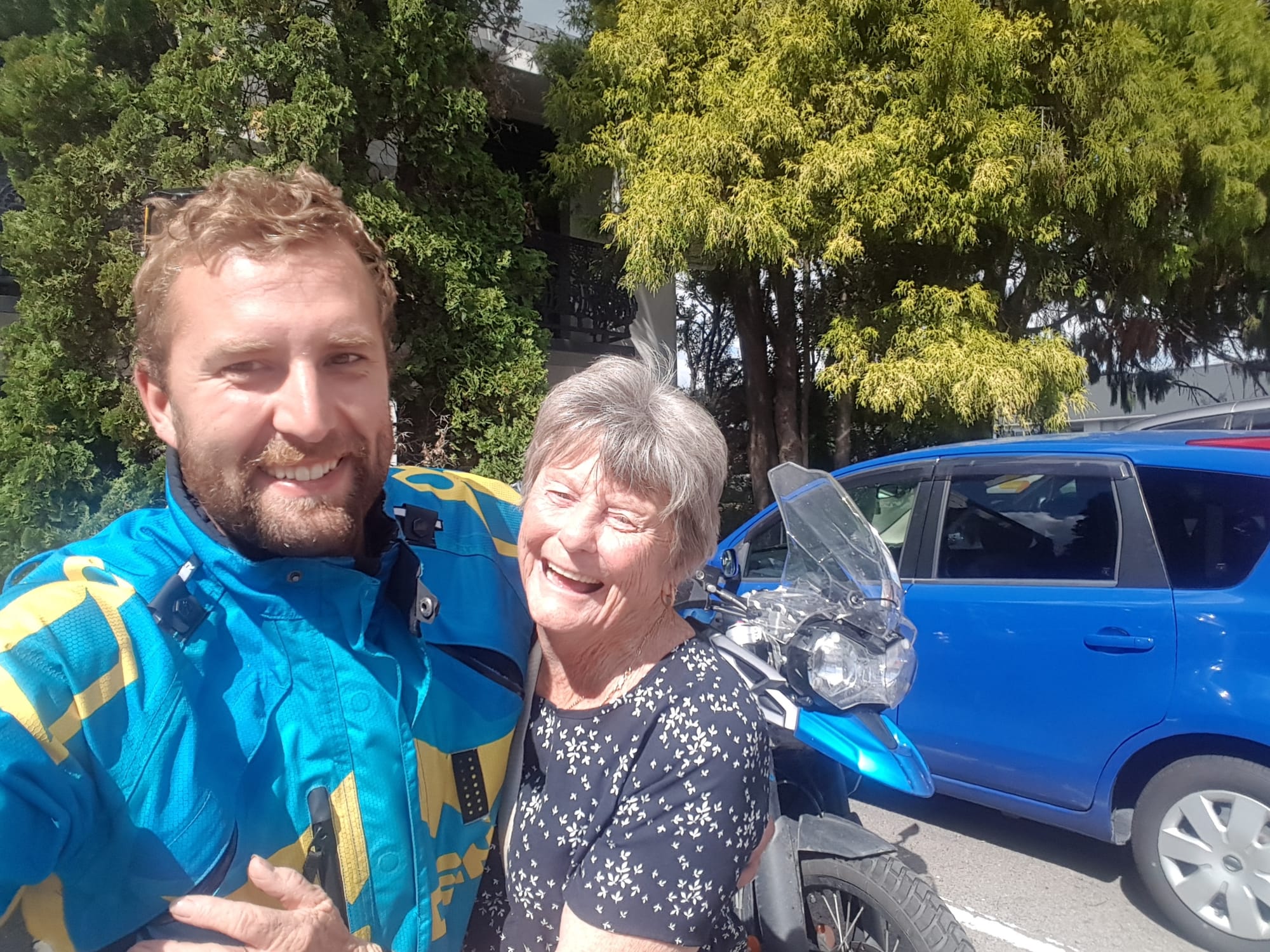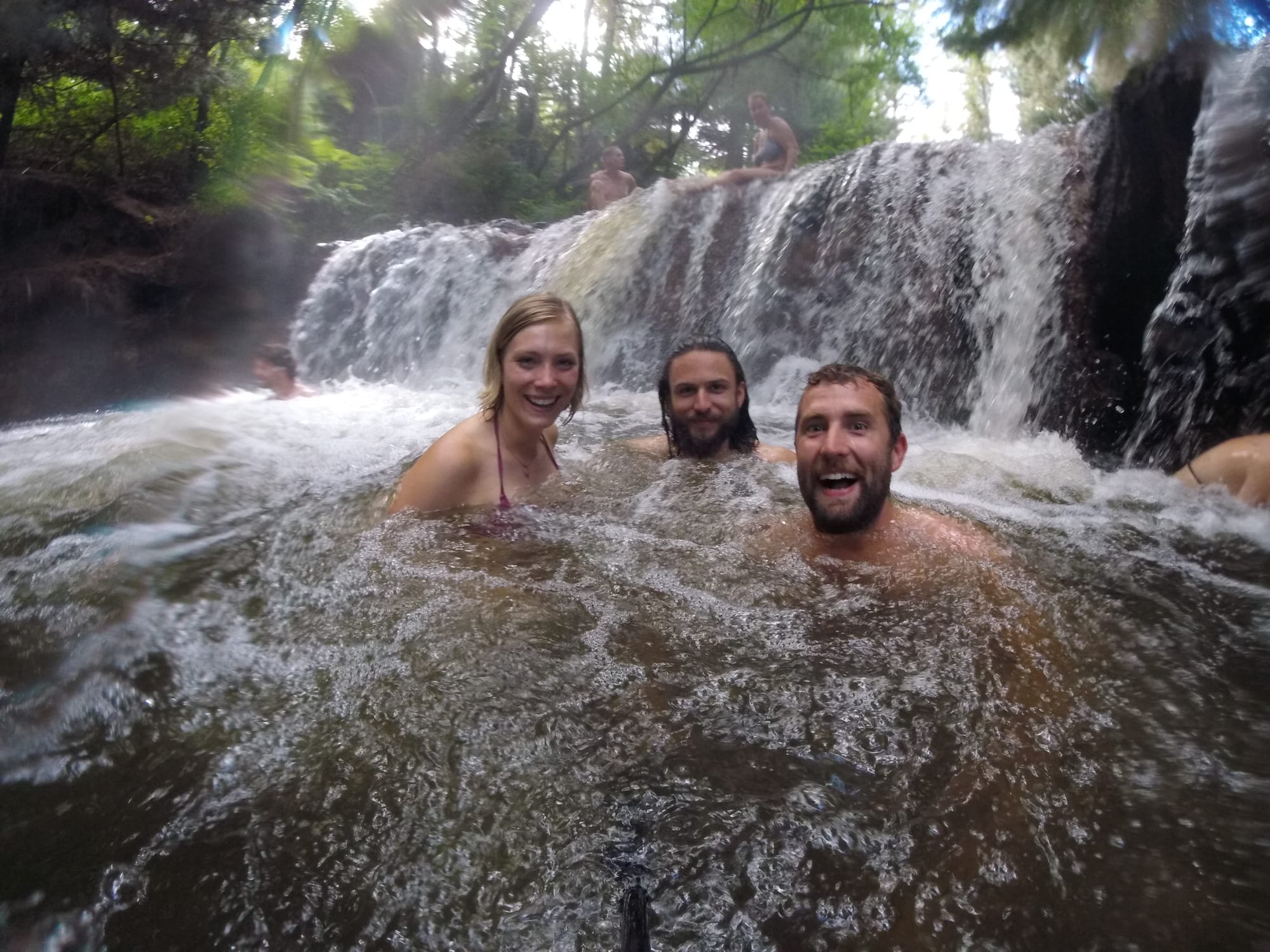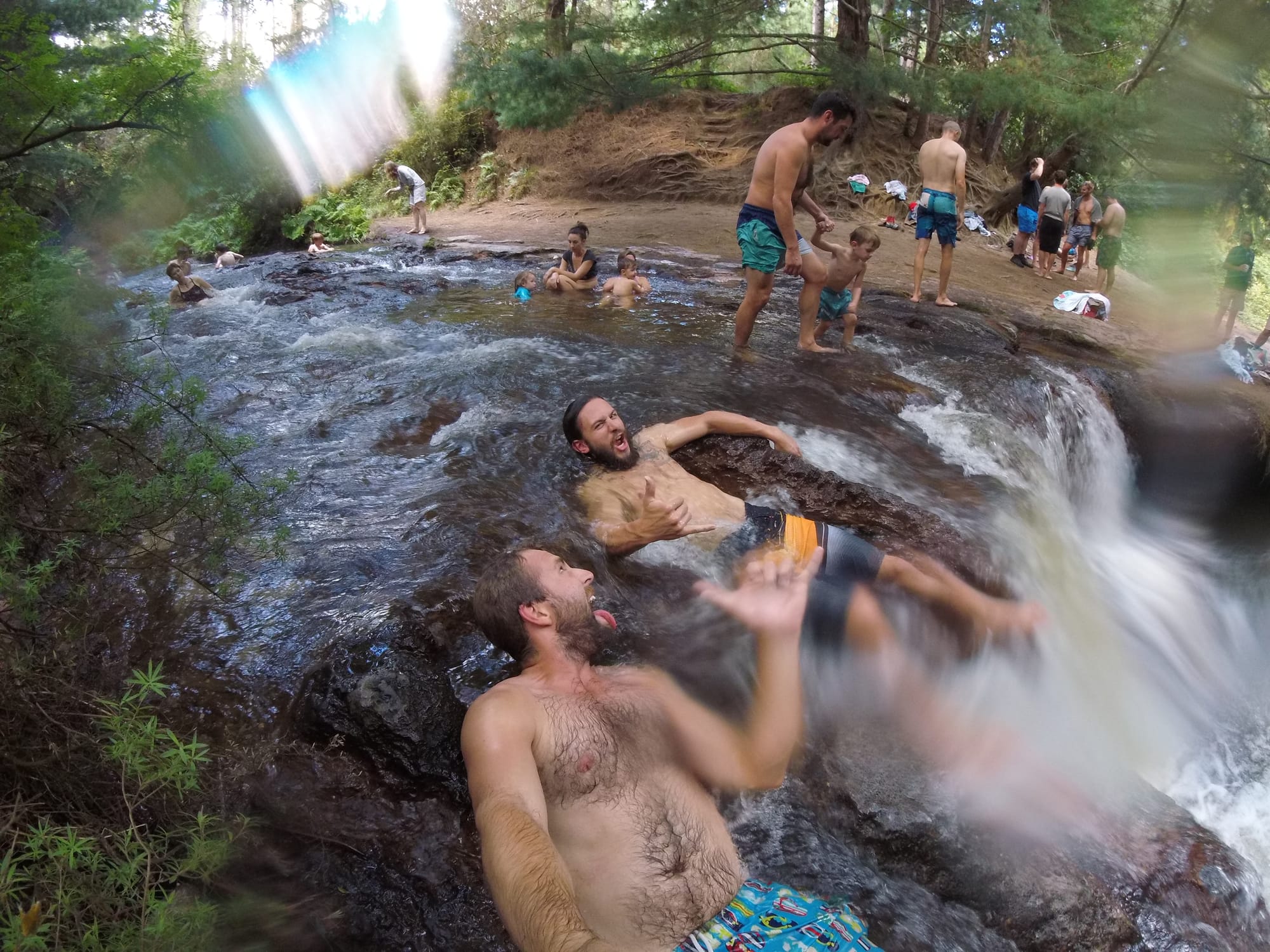 I joined up with Simon and Anne again a quick run down the highway later in Taupo: adventure sport capital of the North island. If you're looking to white water raft, bungee jump, mountain bike, hike, skydive, jetboat, parasail, or most other exciting pursuits you can find it here. Right after arriving in town I was whisked off to Tauhara mountain for a sunset hike that I consider a must do in the area. A moderately difficult under 2 hour (each way) brush walk takes you through an active sheep farm before heading up a steep hill to an incredible viewpoint at 1100m showing off 360 degree views of the area. Arriving at the peak just before the sun began to disappear and the dim lights started appearing below, it showed off the true natural beauty of the area: seemingly vast amounts of mountains, water, and farmland all squished together within eyesight. The next morning I wasn't allowed a sleep in as my new travel buddies are go-getters and I was whisked off to find a much more effort intensive set of two wheels and explore the trails around the lake. Sticking to the easier trails we avoided major incident as we pushed our legs up and down hill after hill for 20km or so before taking a dip in the nipple hardening glacier fed lake, turning around and heading back to town along the just as hilly pavement. If you happen to be in the area, this is my suggestion on how to explore it! Thankfully after these two exercise intense activities back to back Taupo also offers up some incredible relaxation in the form of some more natural hot springs on the edge of the Hukka river. Located right within city limits the hot springs are a veritable rats nest of people during the day, but arriving just after dark we had the place to ourselves. Multiple pools with different temperatures and a frigid river to cool off in a few steps away, laying back and watching the steam rise up to the stars was a perfect conclusion to an awesome day.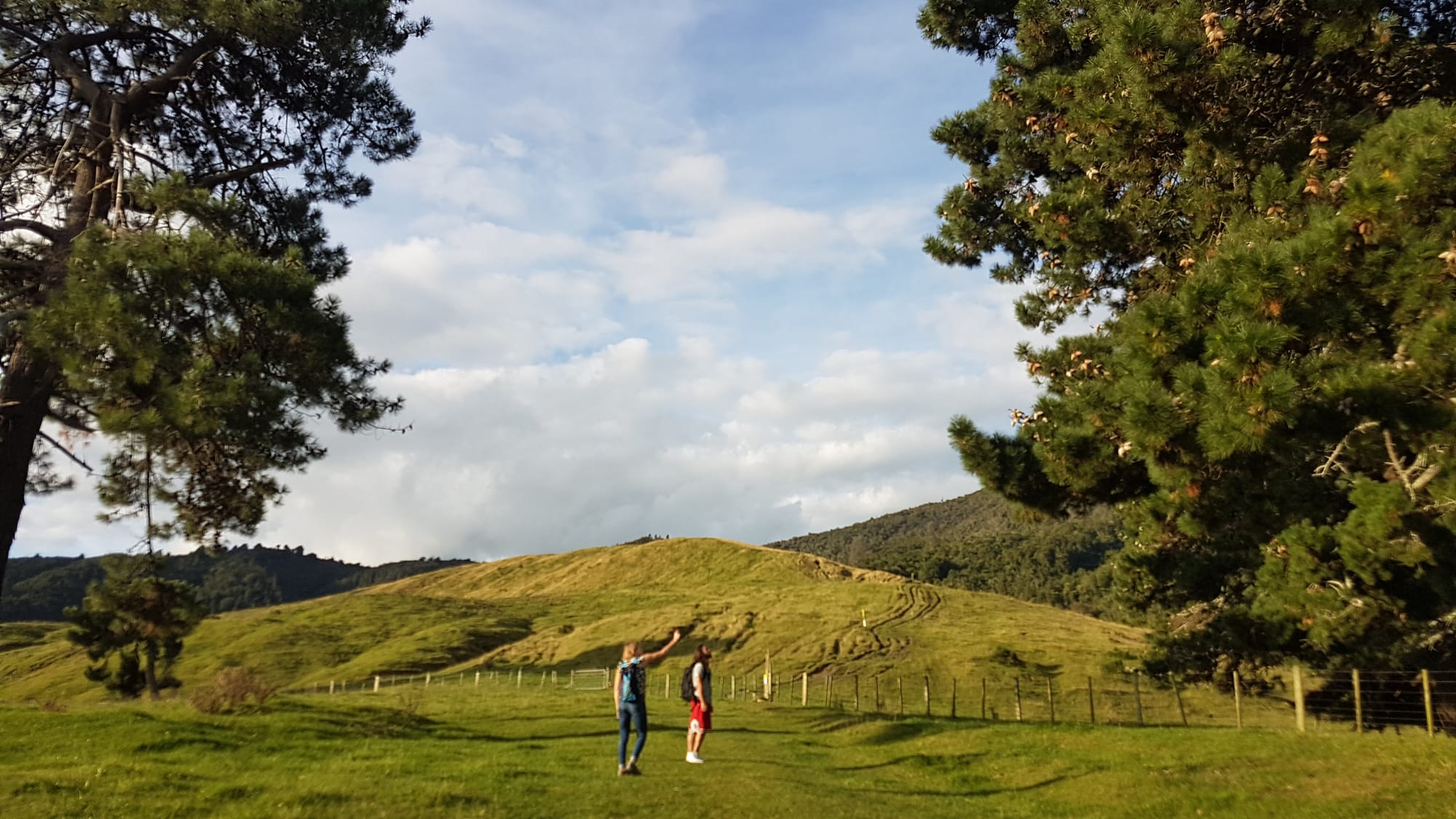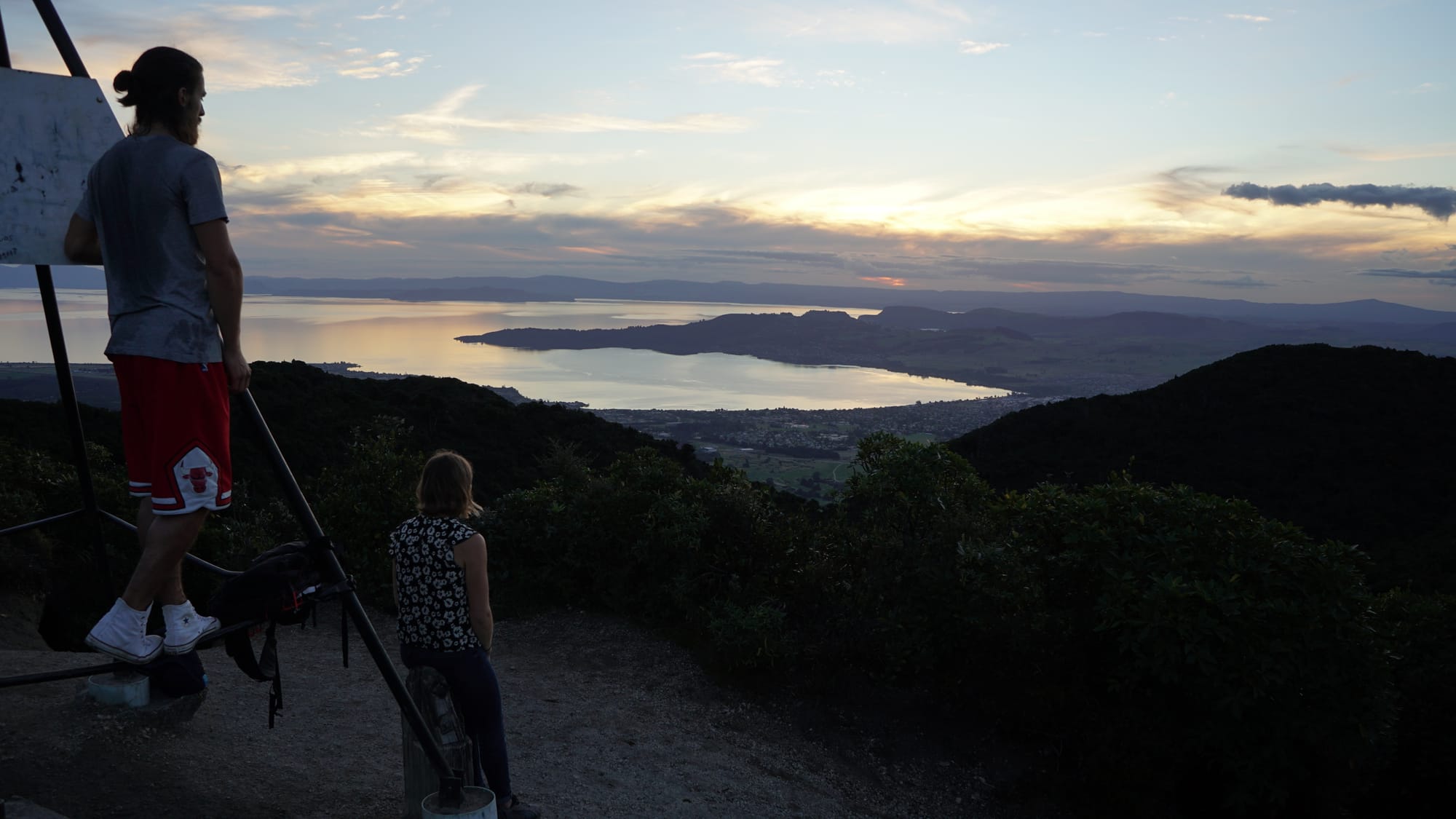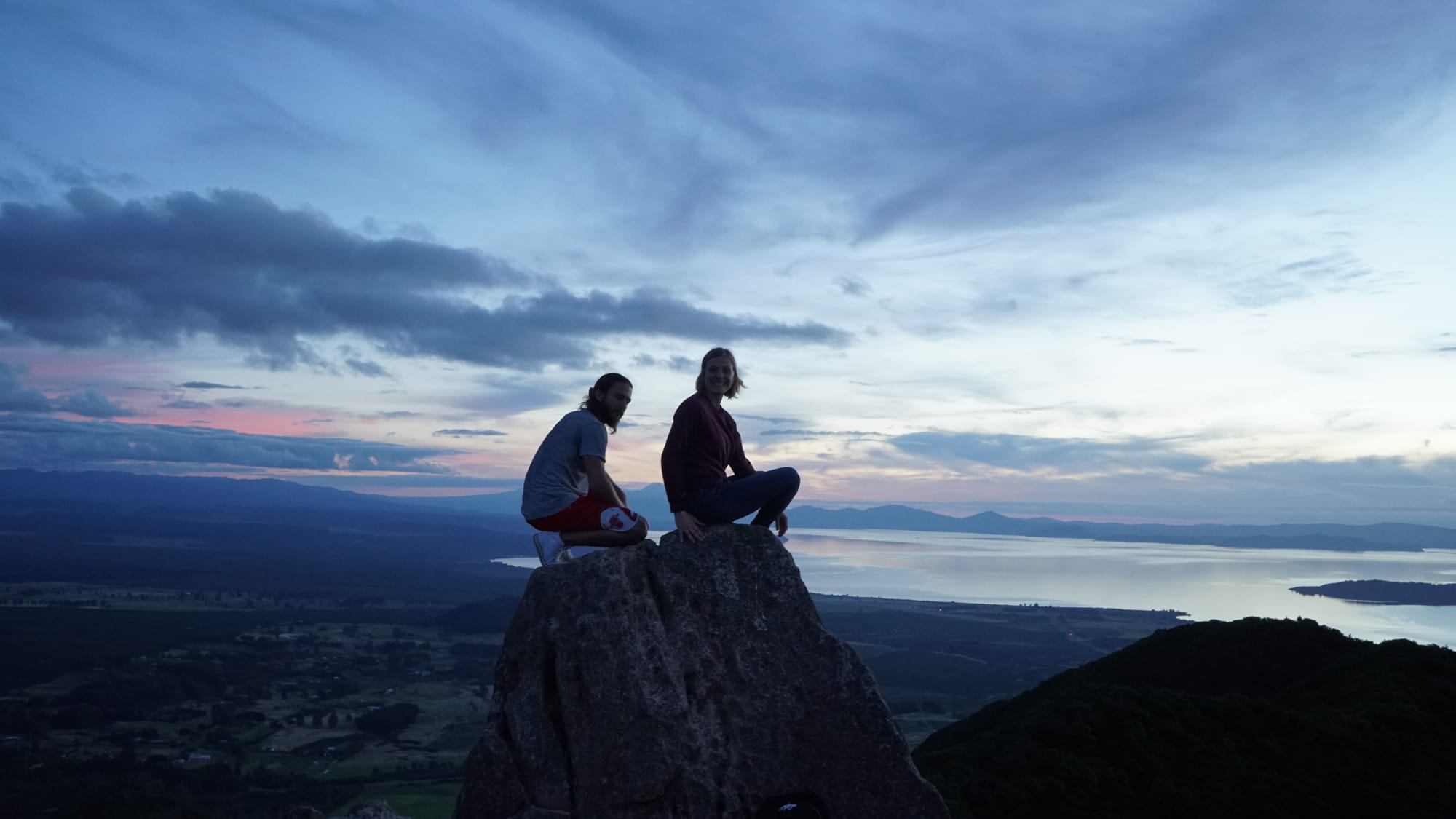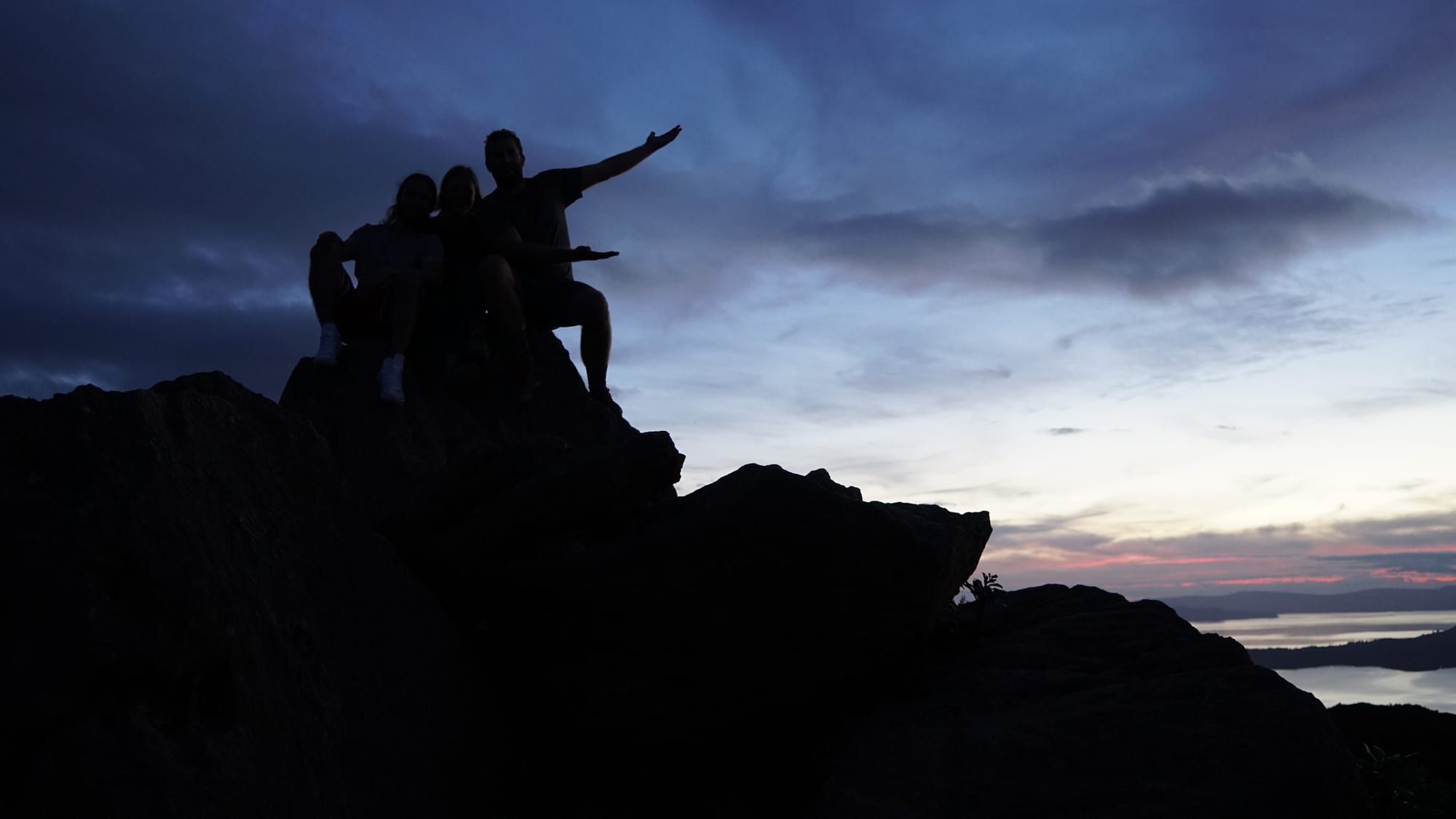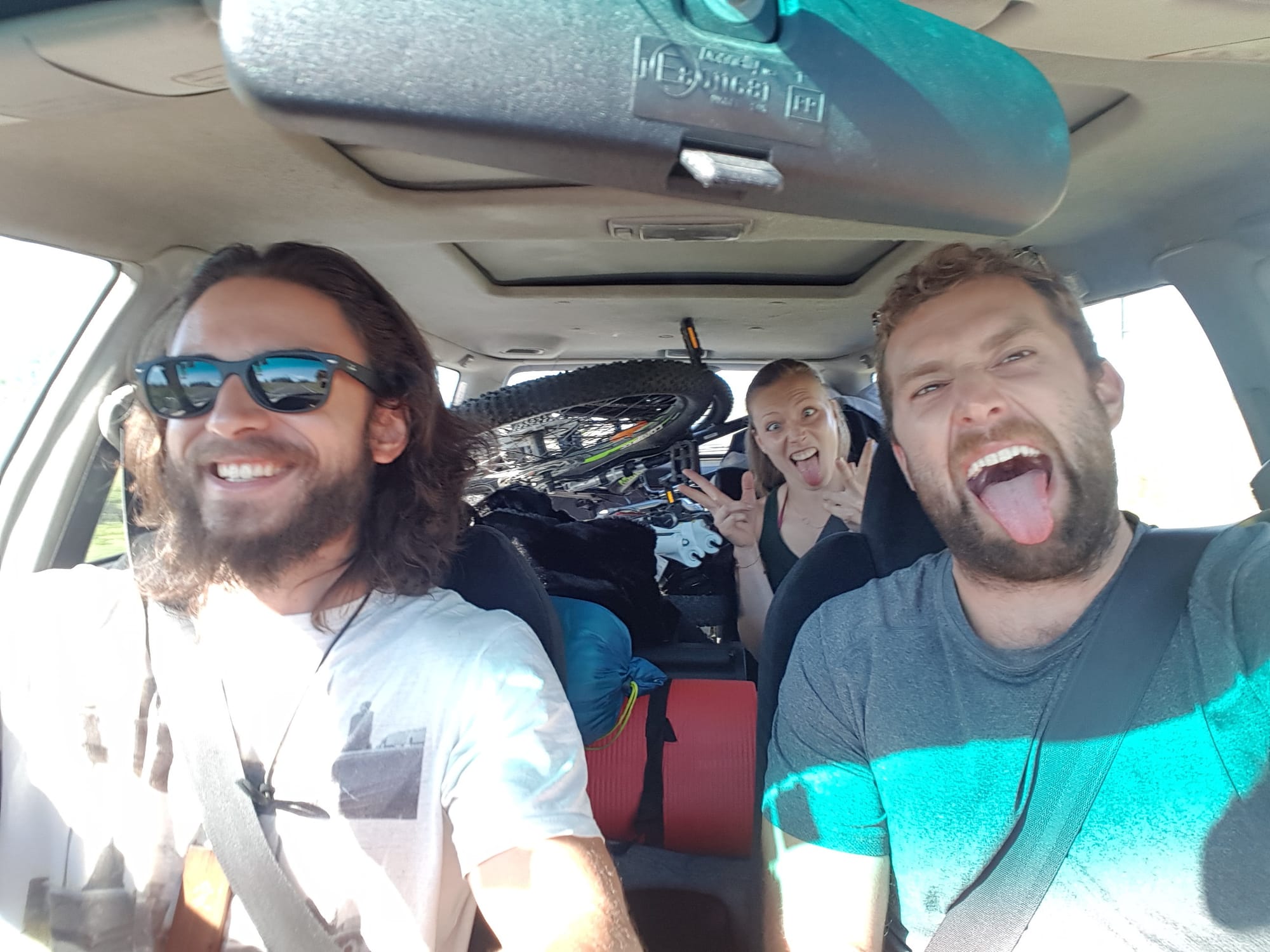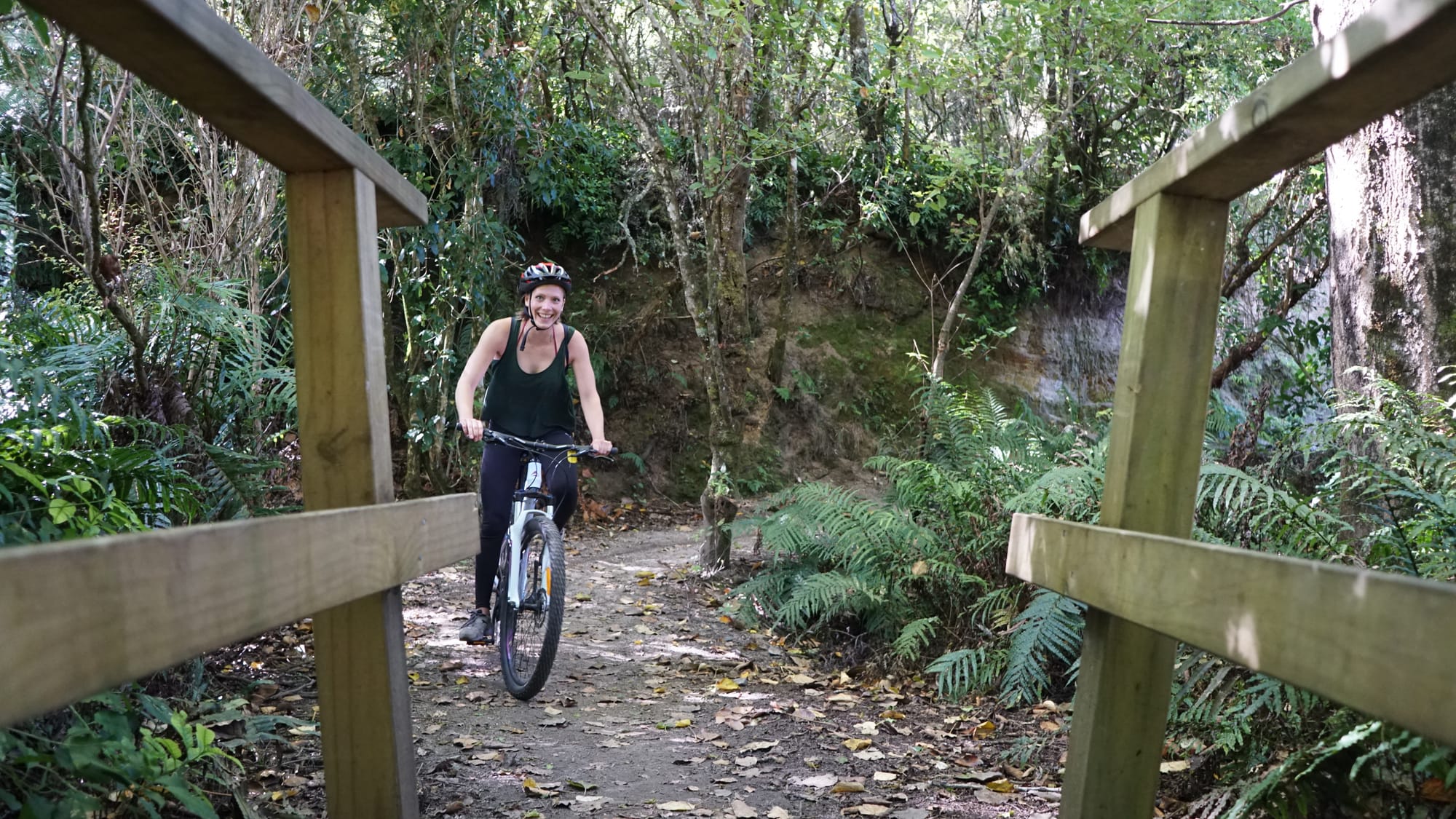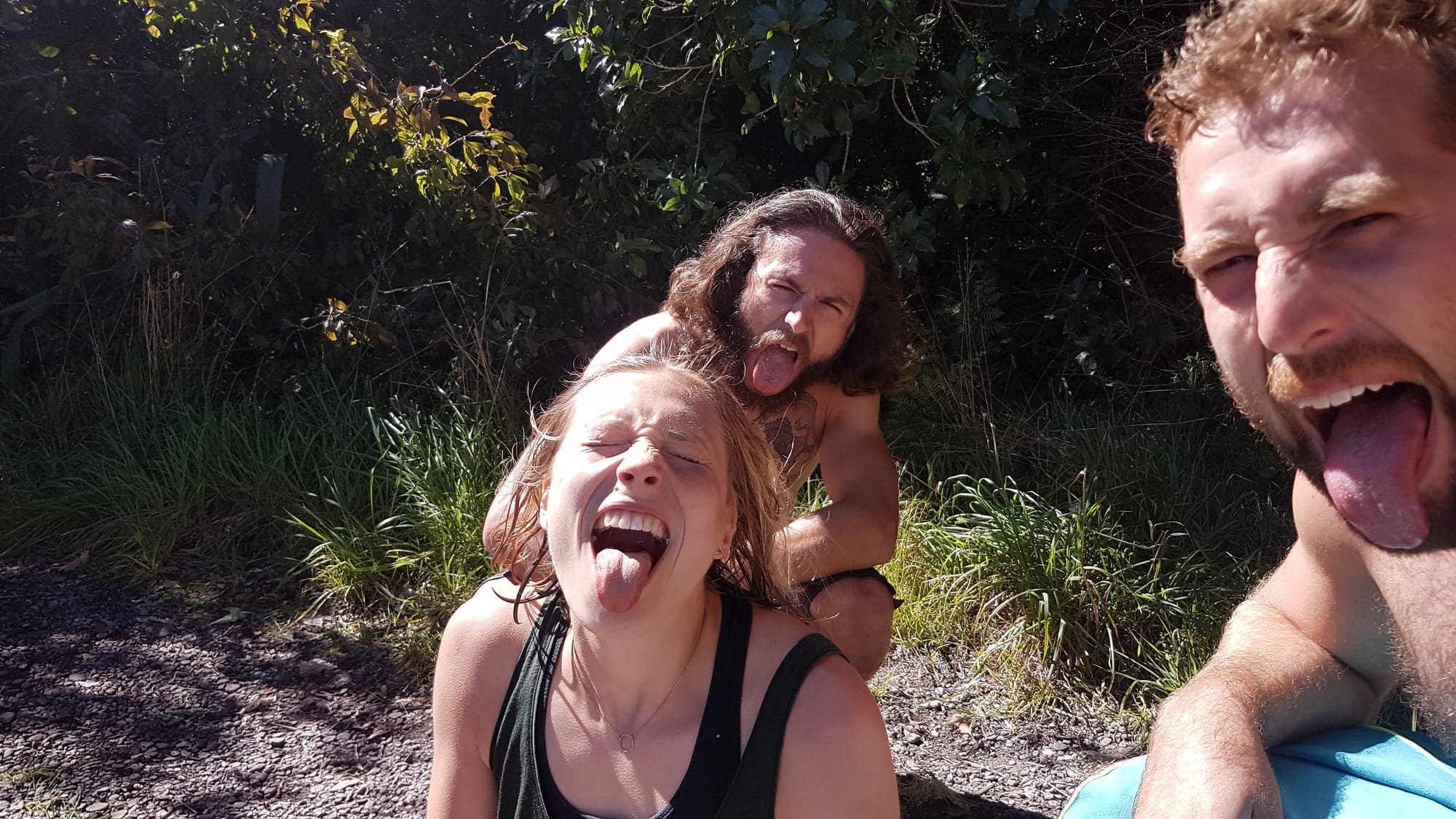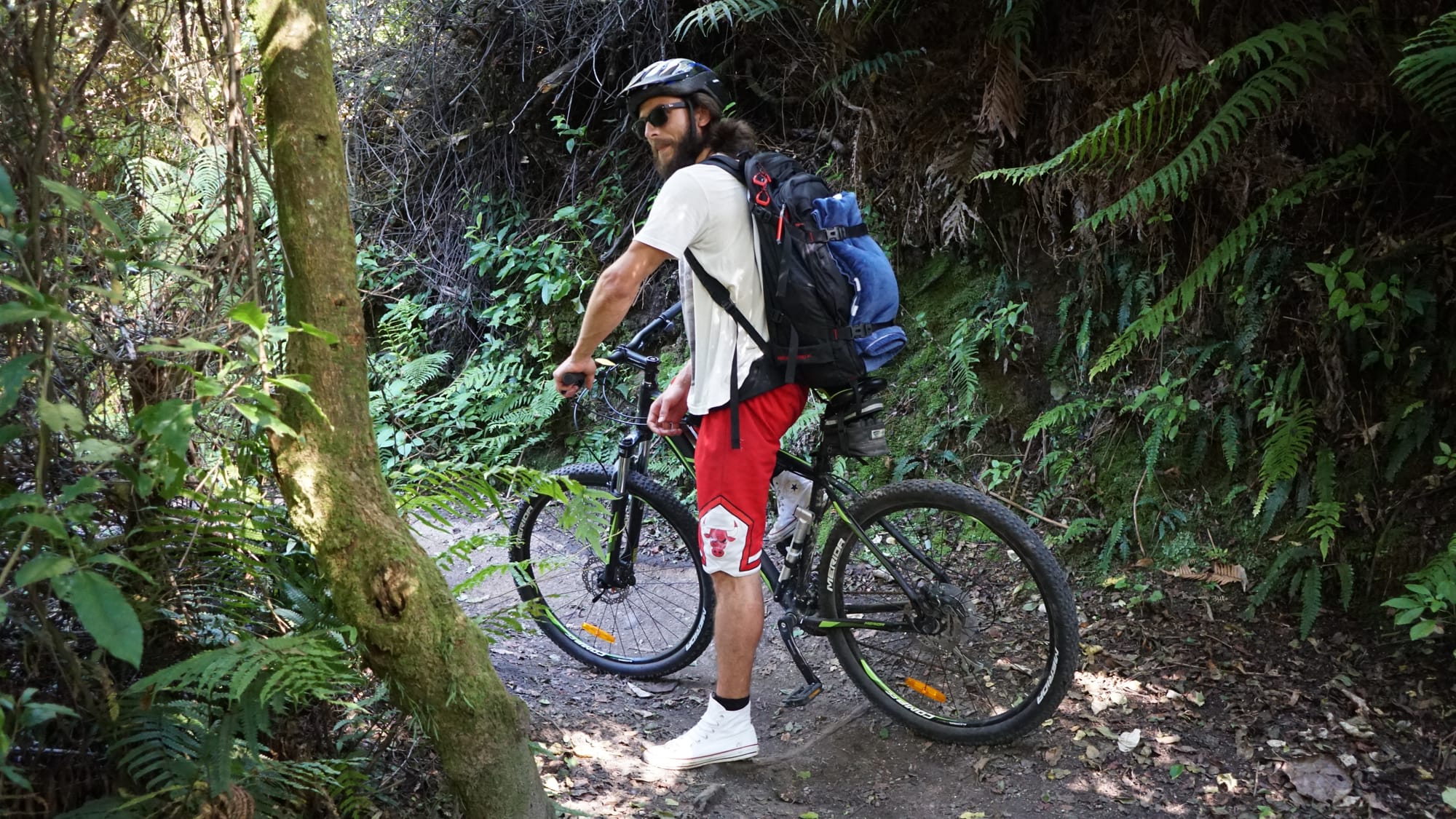 After saying goodbye to Anne, going for a quick jog around a geothermal park and a wee bit of a bungee jump (where I learned I've ballooned over 10kg's since leaving home in January… oops!) Simon and I headed across to Napier… and it was the worst ride I had in New Zealand. Hail, snow, rain, slippery roads, steep corners, bad drivers: I legitimately white knuckled it for the entire three or four hours. While I wish I could start a wonderful diatribe about how this wonderful coastal art-deco town was worth that section of paved misery, unfortunately the town taught me a lesson I didn't particularly want to learn. In general travel is great for teaching positive lessons like broadening perspectives, encouraging interaction and stimulating adaptability... but this one was a little harder to come to grips with: I learned to not fall into bad habits due to a feeling of comfort and security. I've always firmly believed the best way to secure belongings is not by lock and key, but by keeping anything valuable out of sight. Despite being rather short in distance, the ride to town left me exhausted and I broke my own travel rule and Iocked my camping drybag to Robin, parked in a well lit area with scores of security cameras, and went about my night instead of carting it into the hostel with me. Unfortunately I woke up to find it, including my painstakingly Craigslisted camping gear gone. While the hostel owner was a dream in helping me file a police report and get hands on the video footage of the incident occurring, there was never really any hope for getting it back. Later on when I started to looking at replacing the gear I was also taught a second lesson to remember: The value of a necessary item is not what it cost you but what it costs to replace. I took my time and collected high quality gear for good prices either used or on-sale so I never considered its true value and to replace in one shopping spree would have cost nearly 5x what I originally paid for it. So unfortunately my idea of a mainly outdoors adventure through the rest of the country was put on hold as I put off the replacement until I could figure out the best way to do it.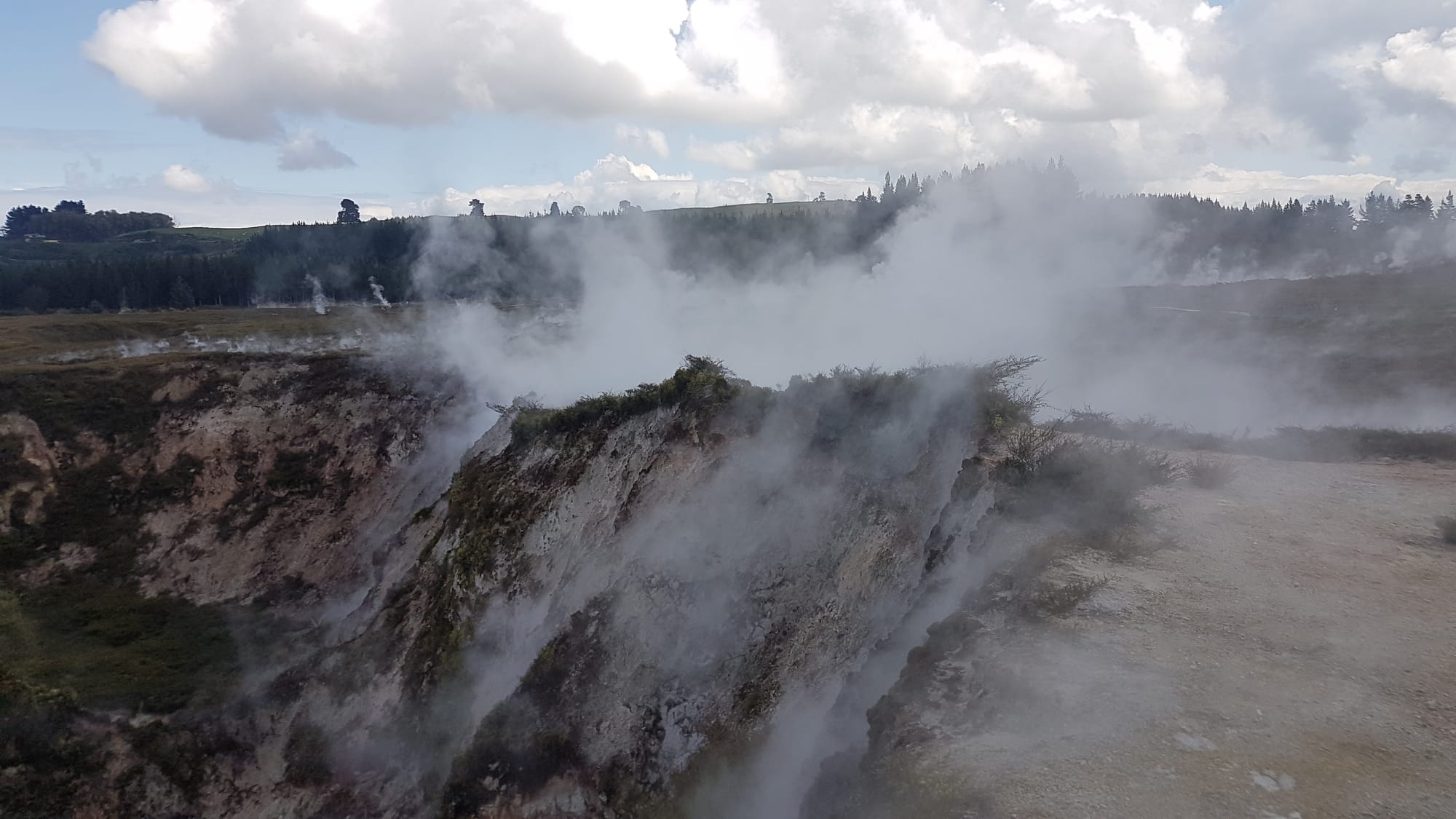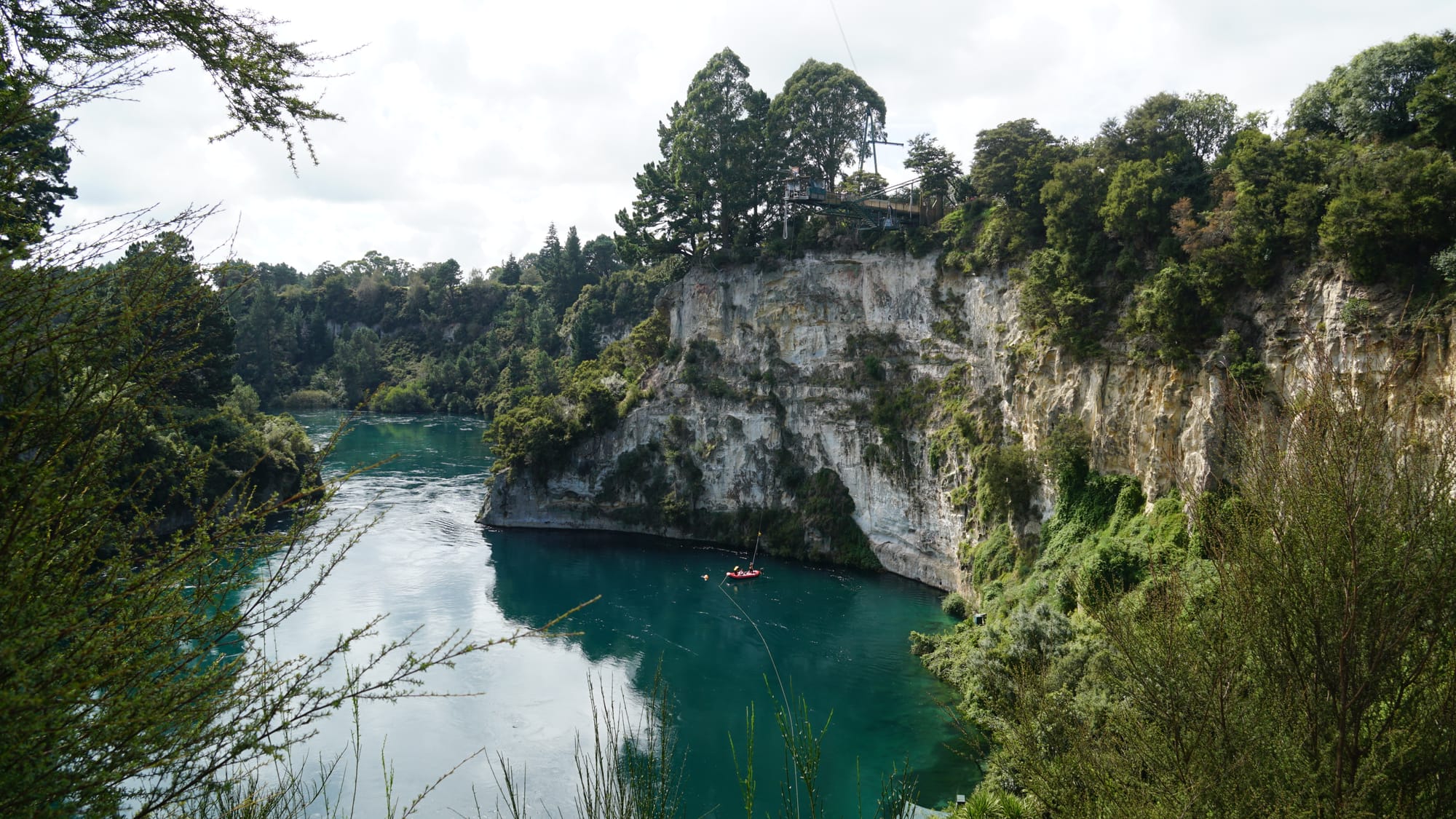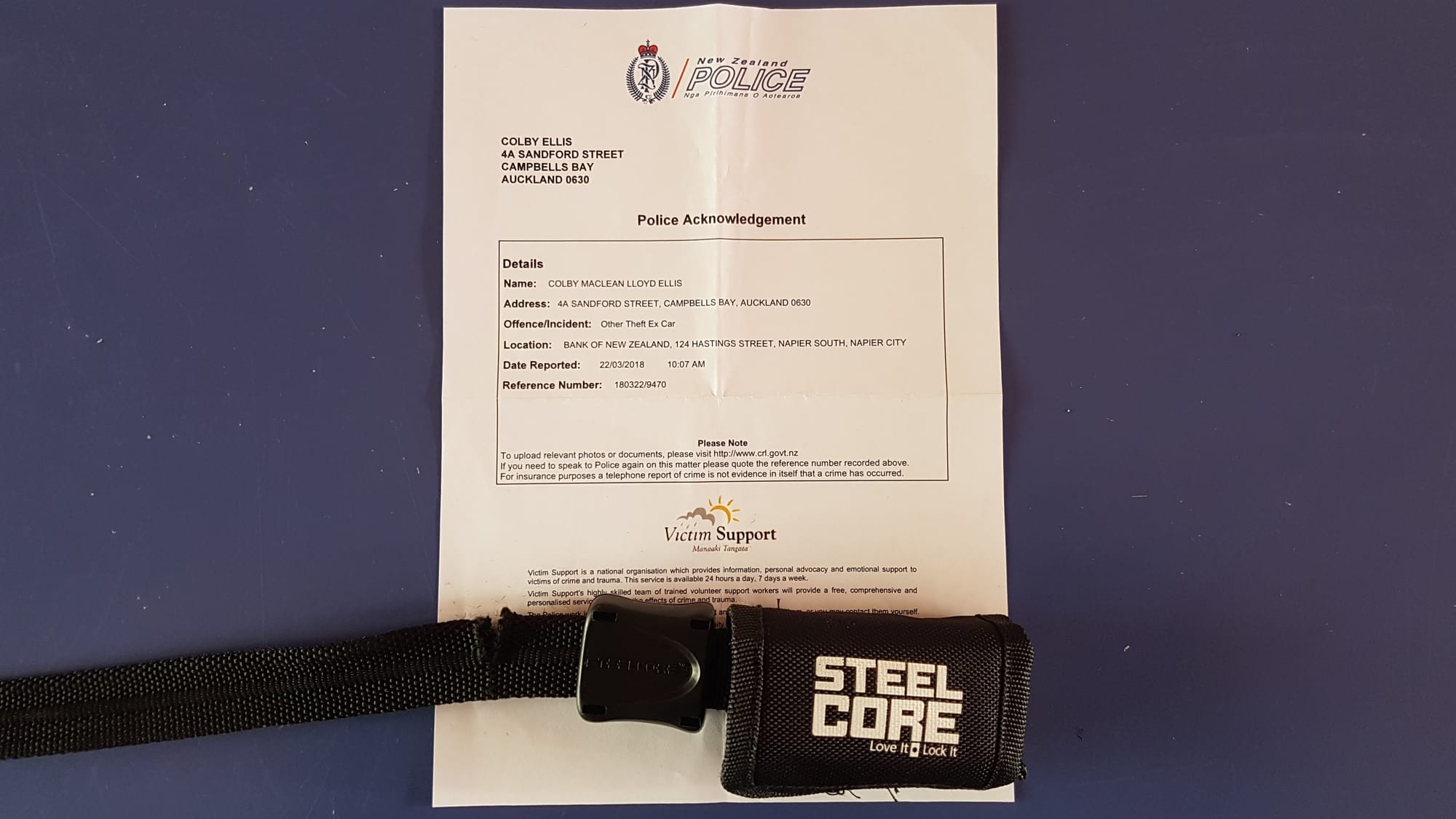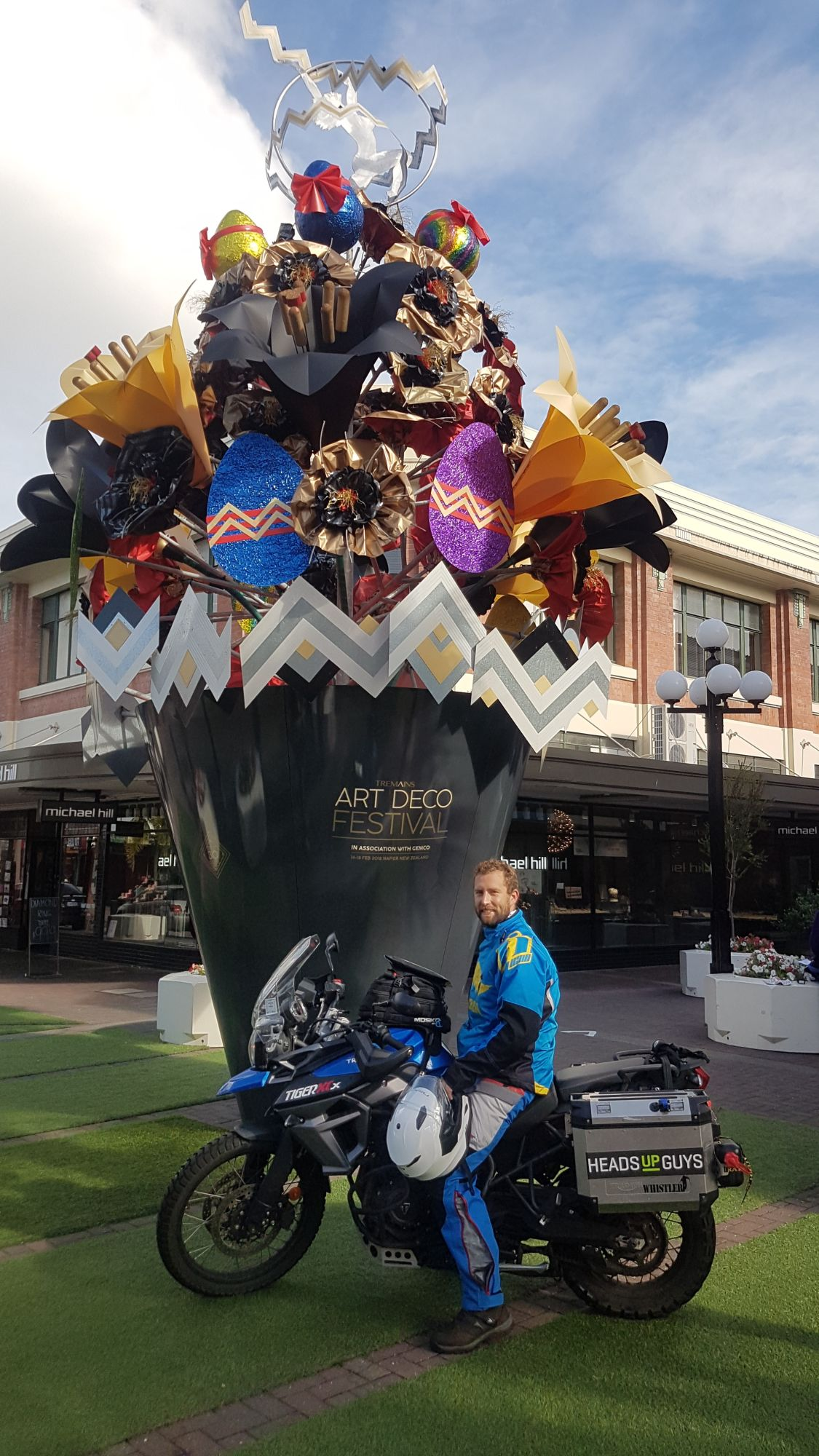 Thankfully Simon didn't let me fall into a funk and got me up and out of town as we headed the long way to Wellington so we could stop for a photo op at the place with the longest name in the western world: Taumata whakatangi hangakoauau o tamatea turi pukakapiki maunga horo nuku pokai whenua kitanatahu. Yeah, talk about a mouthful. While it's just a hill in the middle of nowhere, it was a pretty significant stop for me… the first (and only to date) place I've let someone else climb aboard and pilot Robin. After being such a positive influence feeding me healthy food and getting me out and doing things the last week, and being a fellow "For the Ride" ambassador with a death machine, I mean a Triumph Speed Triple, at home I was nervously confident nothing too bad could happen letting him take her for a spin. With the weight from my luggage thrown in the back of his Subaru Legacy, Simon hopped on for about 30km before deciding that was as far as he wanted to go without proper riding boots and pants… or more likely after being terrified seeing me behind the wheel of a car for the first time in 5 months.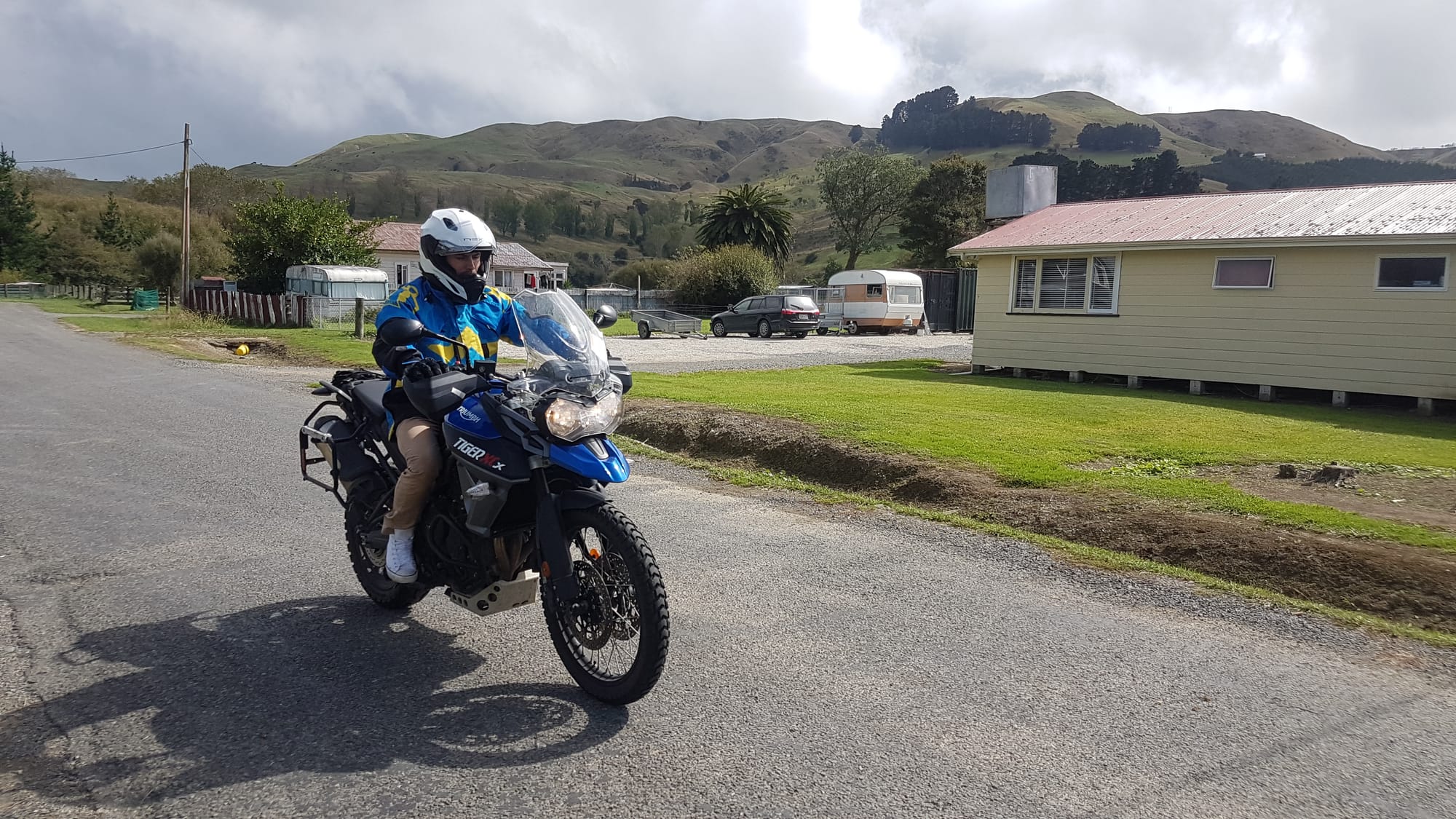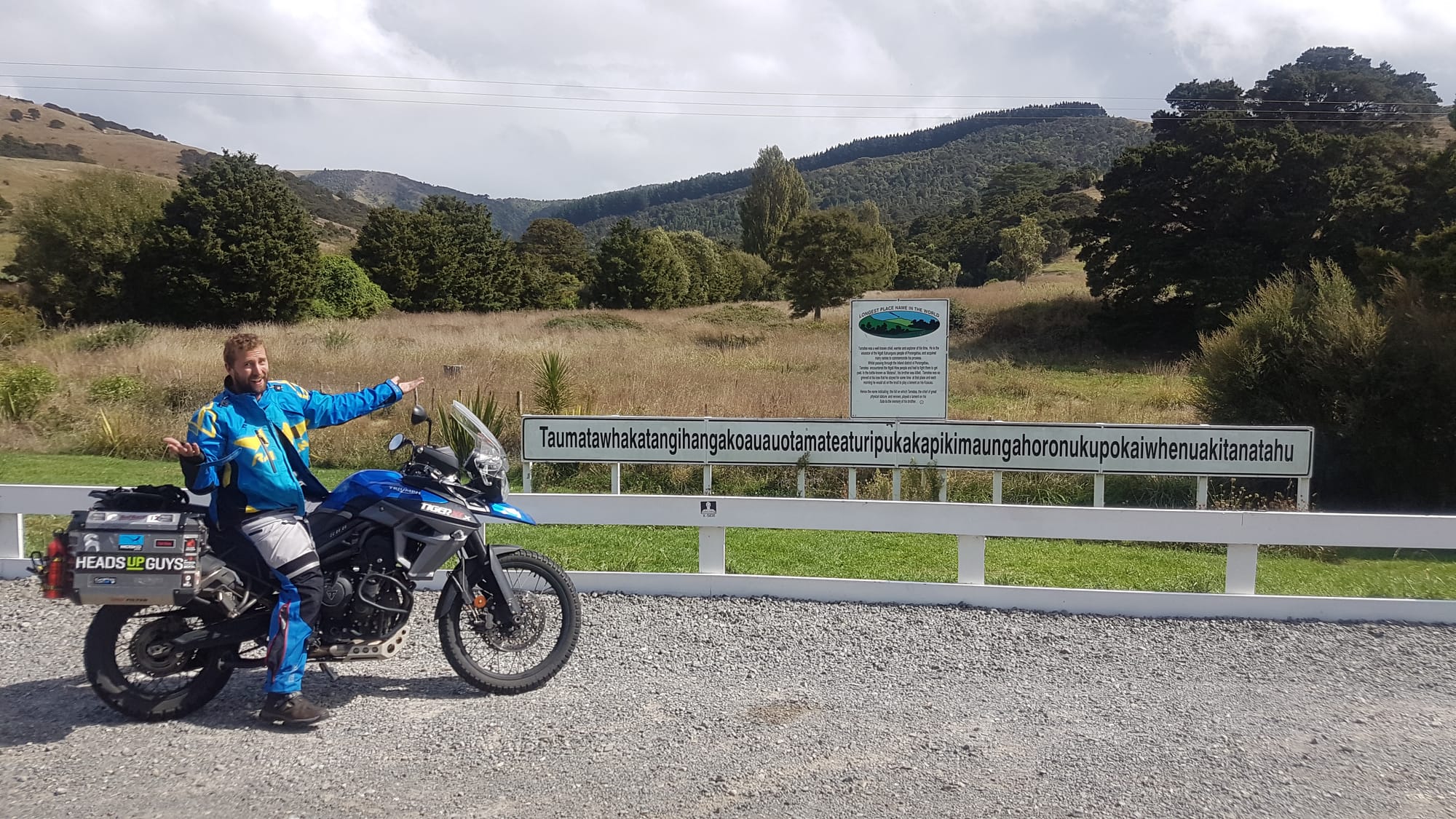 While I wish our planned tag along around the South Island had come to fruition so that you could read more tales of Simon pushing my physical limits over the next section of the trip, his quote on happiness was extremely telling. A week after making the crossing, he pulled the plug on a trip that didn't quite feel right and took a big financial hit to go home and get set for a different adventure (that I definitely had no part in inspiring): doing a lap of Europe on his motorbike.
"Whenever something doesn't feel right, know that almost all the time you have the possibility to change whatever is keeping you from being happy."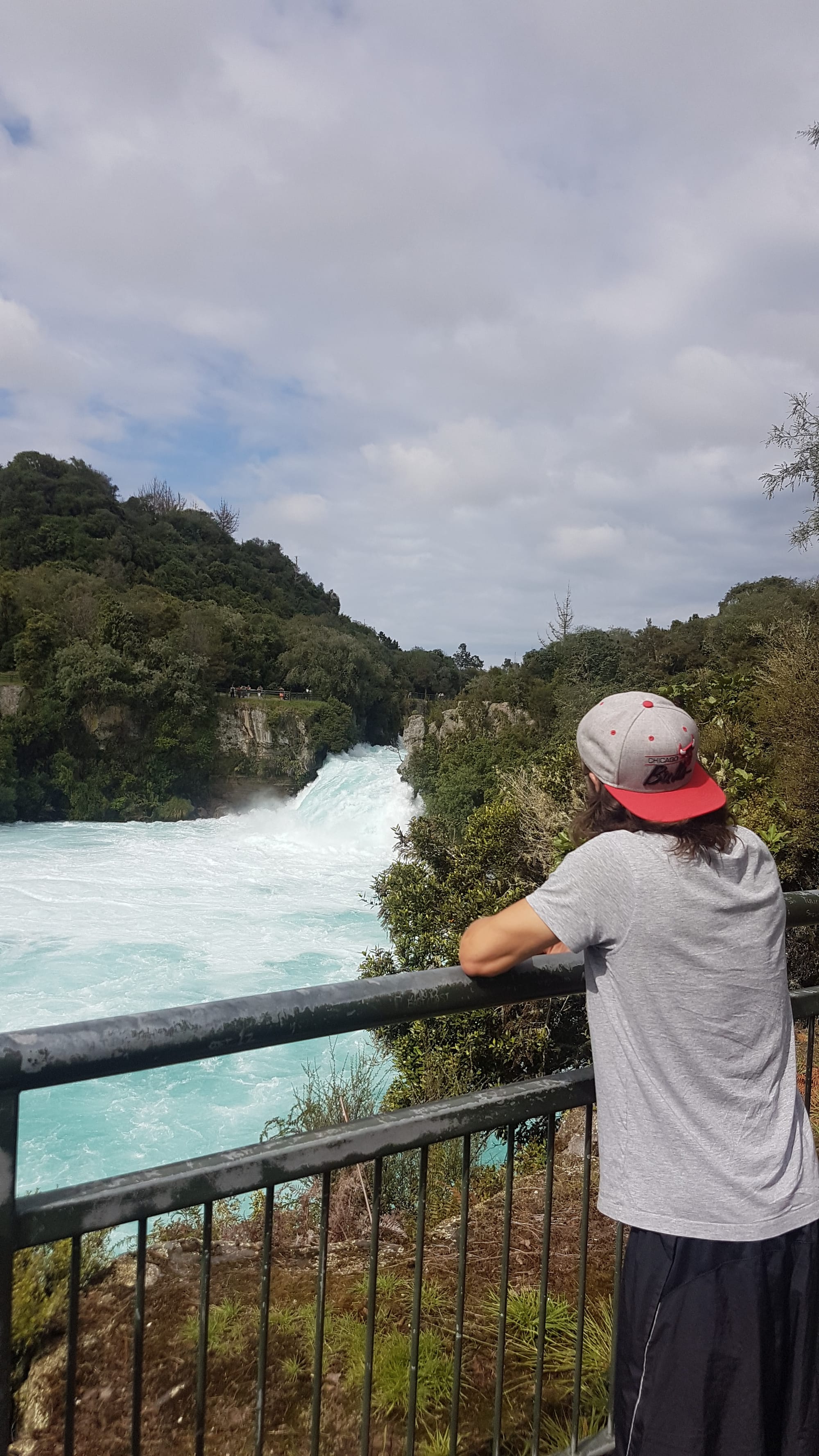 The majority of the 7 hour ride to Wellington is rather unremarkable, with one extreme exception: the Rimutaka crossing from Featherston to Upper Hutt (just shy of Wellington). This short 30km of fully leaned left to fully leaned right, straight up to straight down, on immaculately maintained pavement starts with a section of giggle inducing warning signs letting riders know they should consider avoiding the area. Heading into the hills my excitement at finally riding one of the highest rated road rides in the country was peaking… and the ride was terrible. Not because the road was bad, not because the scenery was anything but outstanding, but because I ran into the back of an immense wave of traffic slowing down to under 10km/h in the hairpins leaving me unable to enjoy the scenery as I frustratingly imagined the potential of the ride. Spoiler alert, a month later on my ride back to Auckland to leave New Zealand I was able to unimpededly enjoy the ride a few times, including a 2-up back and forth, and it lived up to every ounce of awesome I had read and imagined.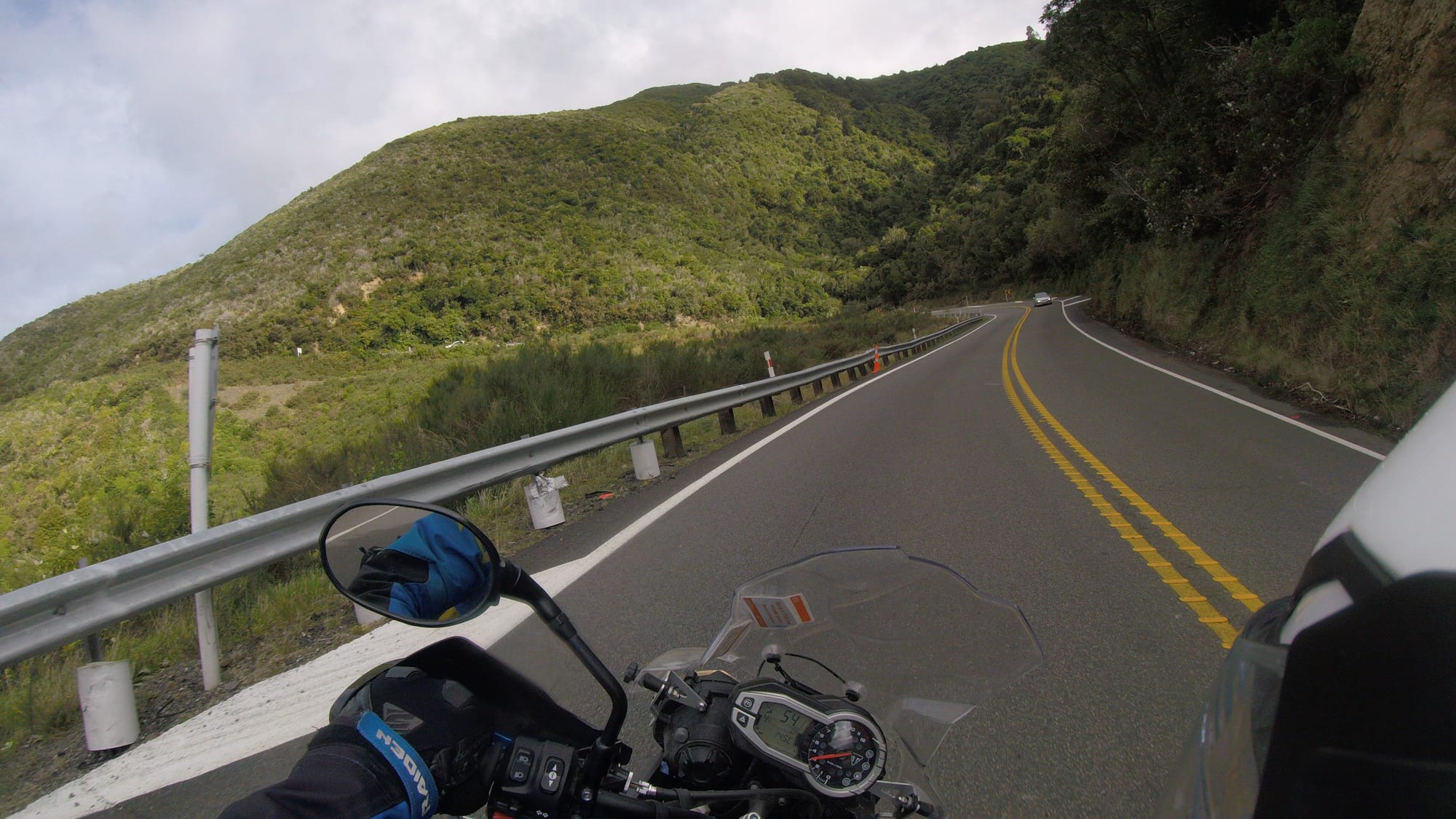 Arriving in Wellington was not what I expected. The city sits in a stunning bowl of ocean and mountains with beautiful scenery within arms reach from anywhere, but once you get into the city it firmly lodges itself into the list of places I've been that are just another city. Bars, adult clubs, fast food, skyscrapers, malls, traffic… it just seemed to lack a certain character. While the city itself may not have moved me, it did have two attractions that did: the Weta Workshops and the Te Papa Tongarewa Museum of New Zealand.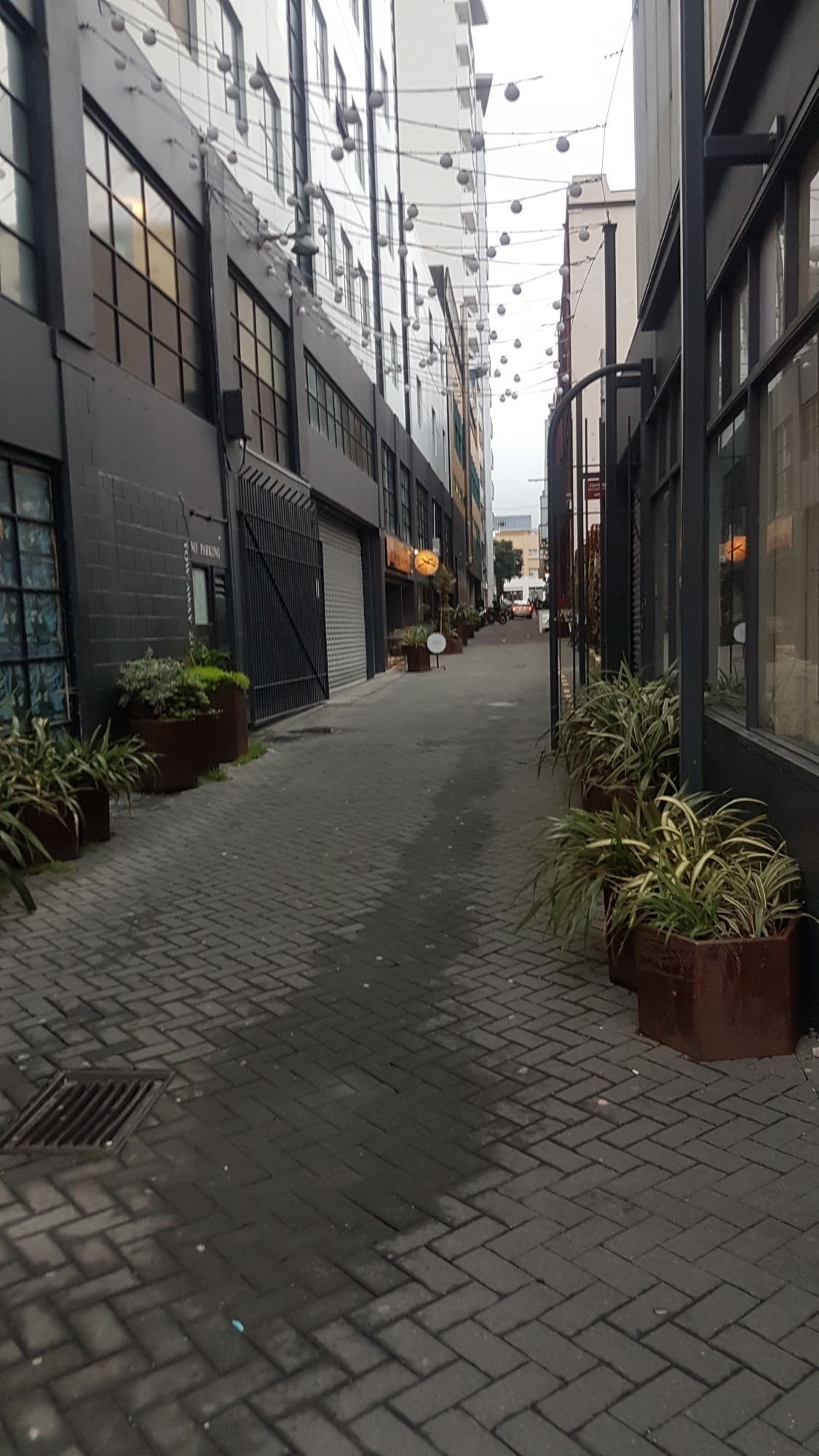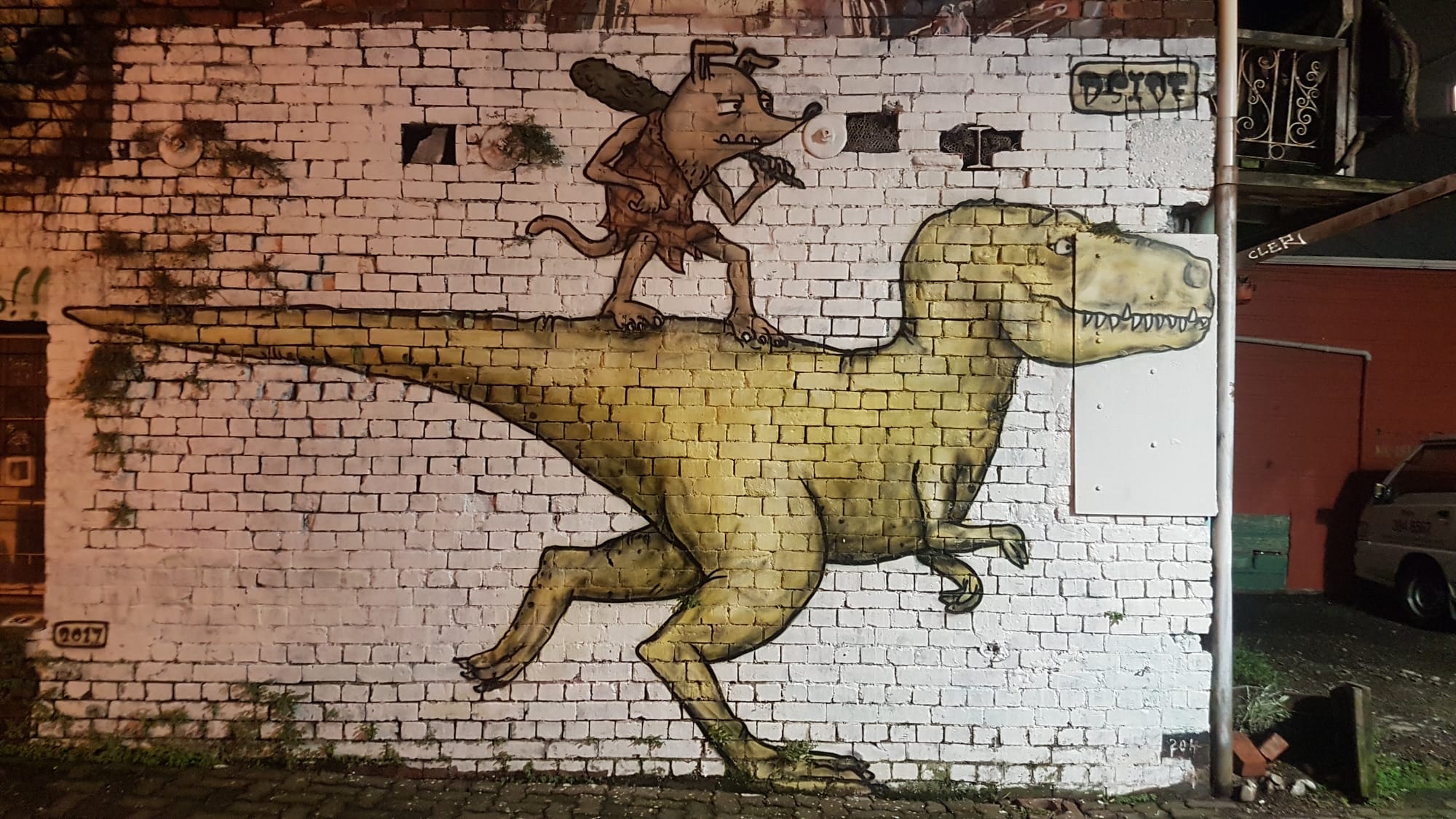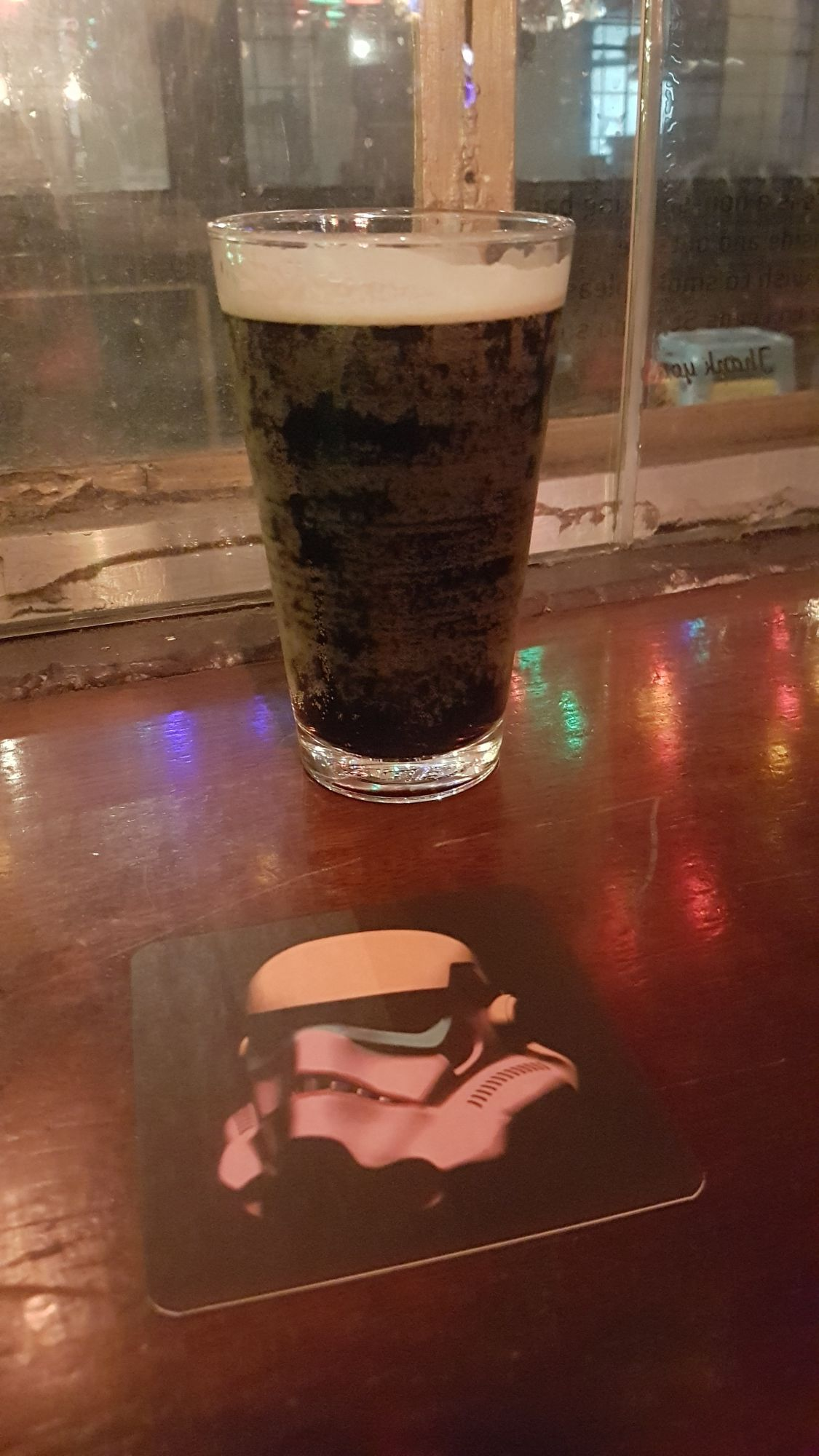 The Weta Cave tour was a continuation of my previous Lord of the Rings fanboydom, and Simon and I knew it was going to be an awesome experience from the moment we rolled up and saw a 10 foot tall troll out front. The couple hours spent diving through the movie magic from Weta's impressive cinematic history had the cinephile in both of us exploding. While I would love to say the highlight of the excursion was the incredibly knowledgeable guide full of fun stories (like learning that Viggo Mortensen was detained for going for a jog in full chainmail with Anduril on his back), or the inspiring visit with a costume designer at the end, if the whole tour had consisted of only the short portion where we were able to get our hands on some of the props it would have been worth every penny.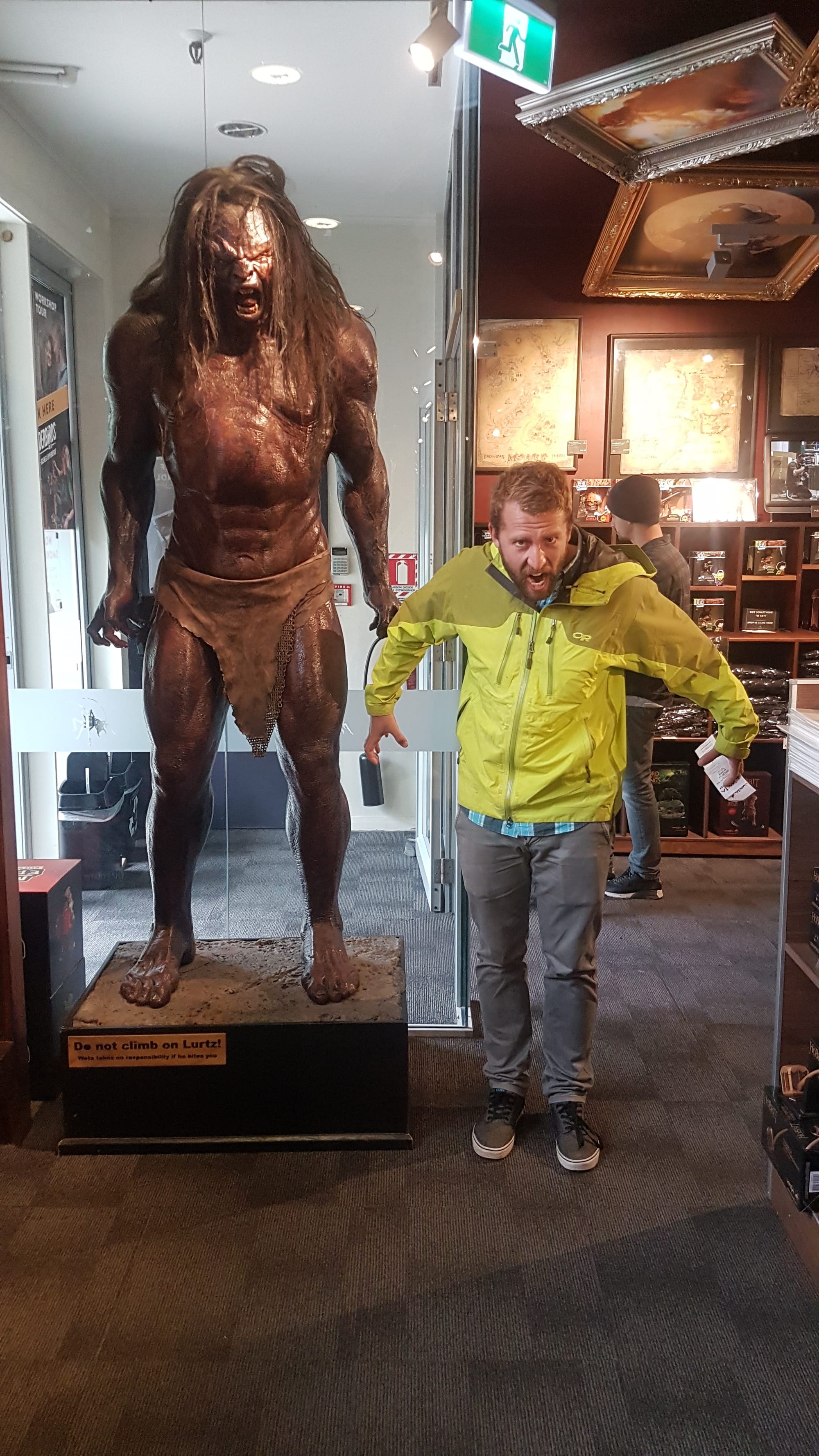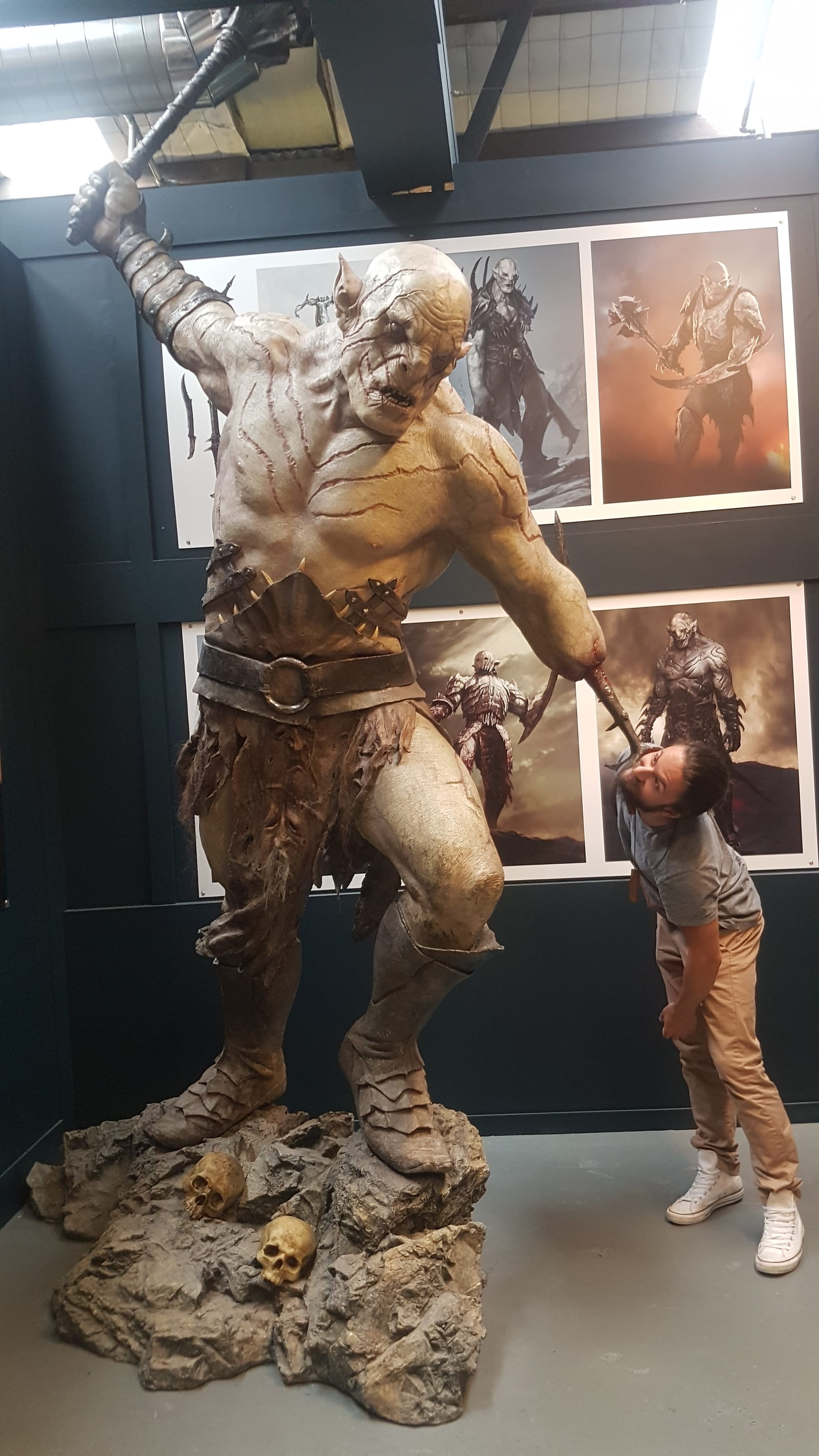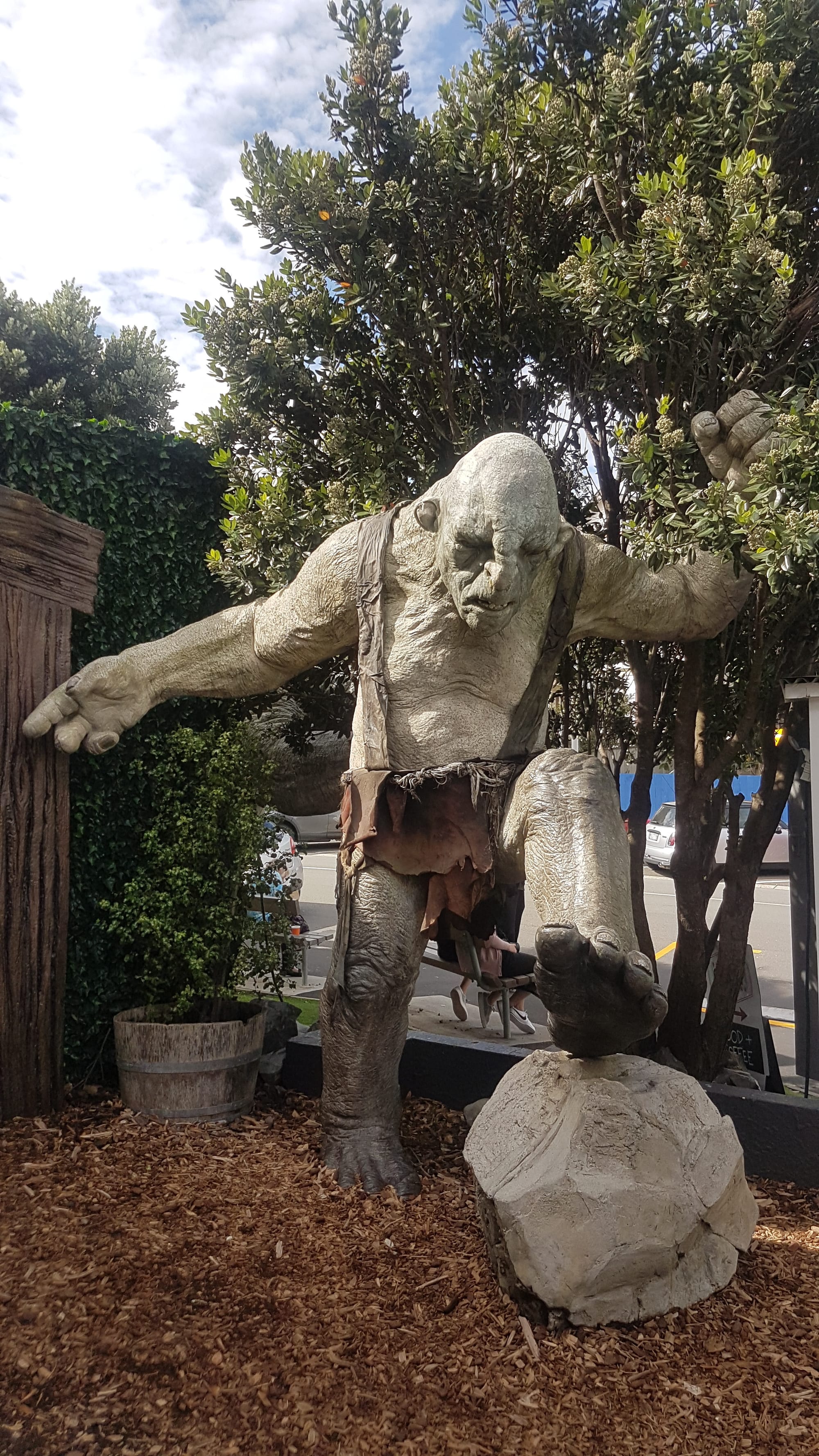 Te Papa could consume a full day if you have the attention span for it. Free to enter the museum spans 6 levels with showings ranging from modern art to dinosaur teeth, Maori history to the depths of the ocean, and an living exhibition set outside with glow-worms, plants, and a fossil hunting pit. Despite all the options, the exhibit that drew the majority of my emotion was the Gallipoli: The Scale of our War. Through a set of frighteningly realistic oversized sculptures, voiced and written stories, artifacts, and interactive displays highlighting 8 men and women who were present, the exhibit shows the brutal conditions and extraordinary circumstances around the World War 1 campaign in Turkey. This installation was able to do what every exhibit hopes to do: engage the visitors and elicit an emotional response… I have never seen so many upset people in a museum before. Regardless of if you are from an area steeped in ANZAC tradition, this exhibit is a must see.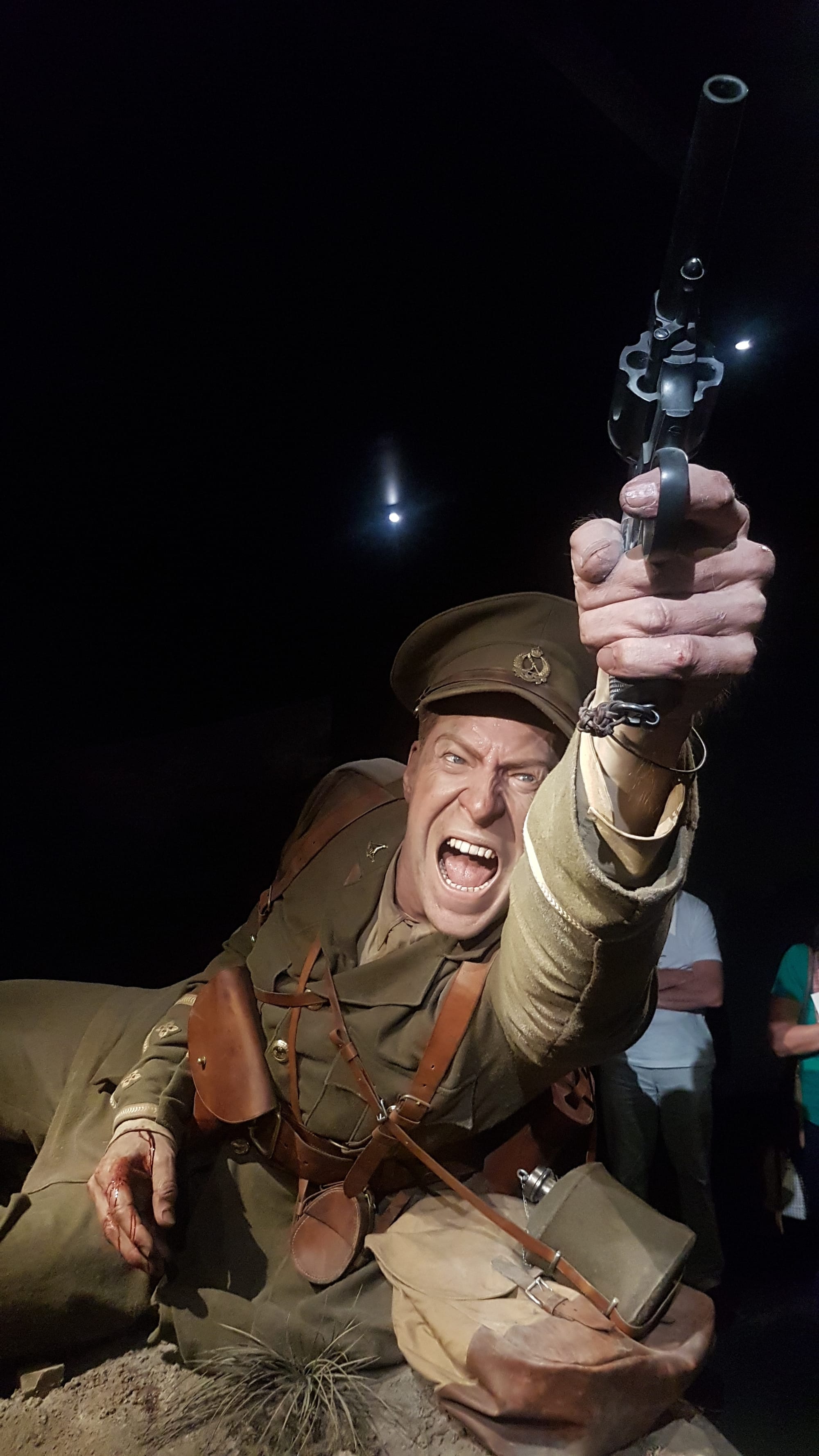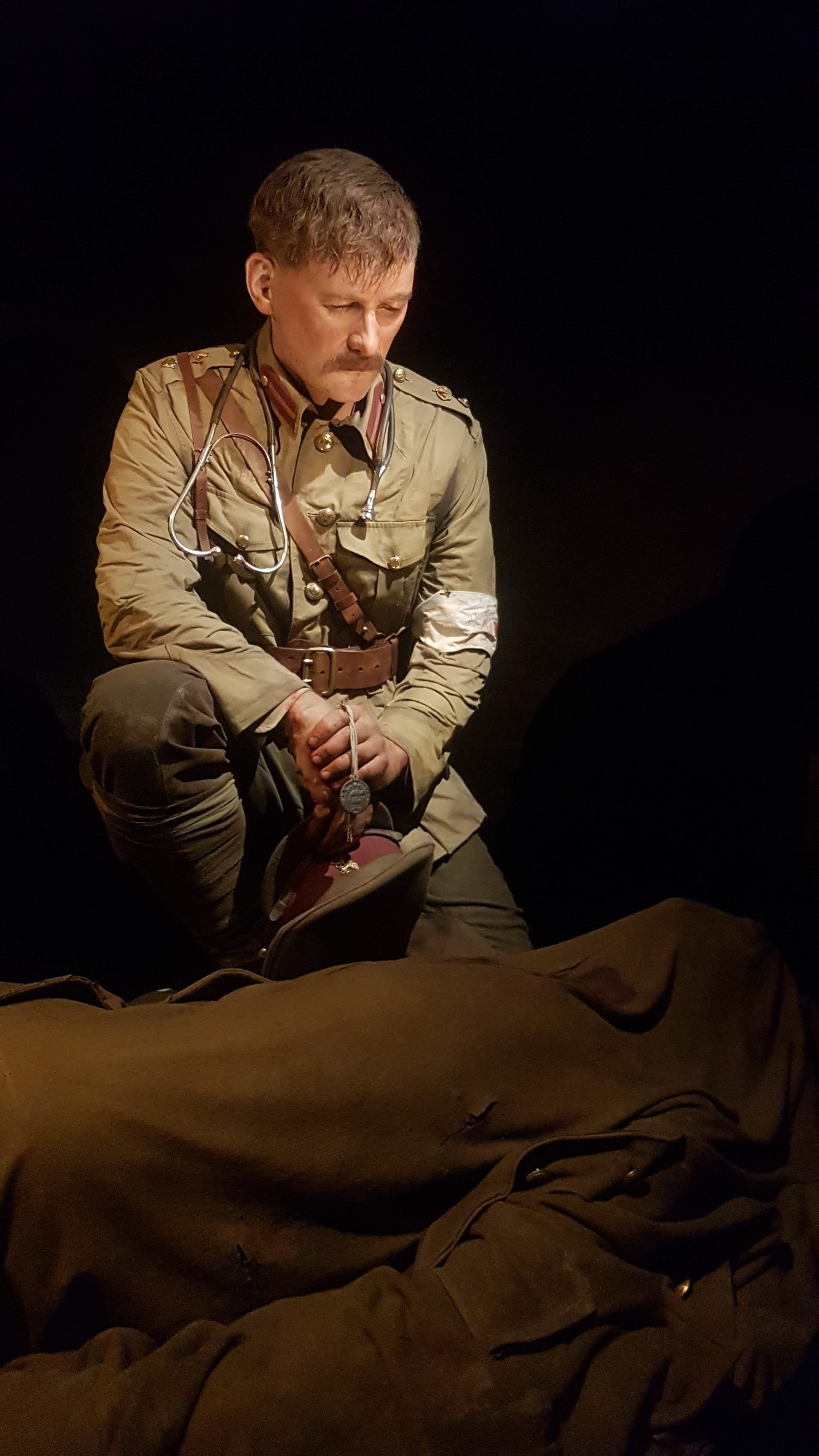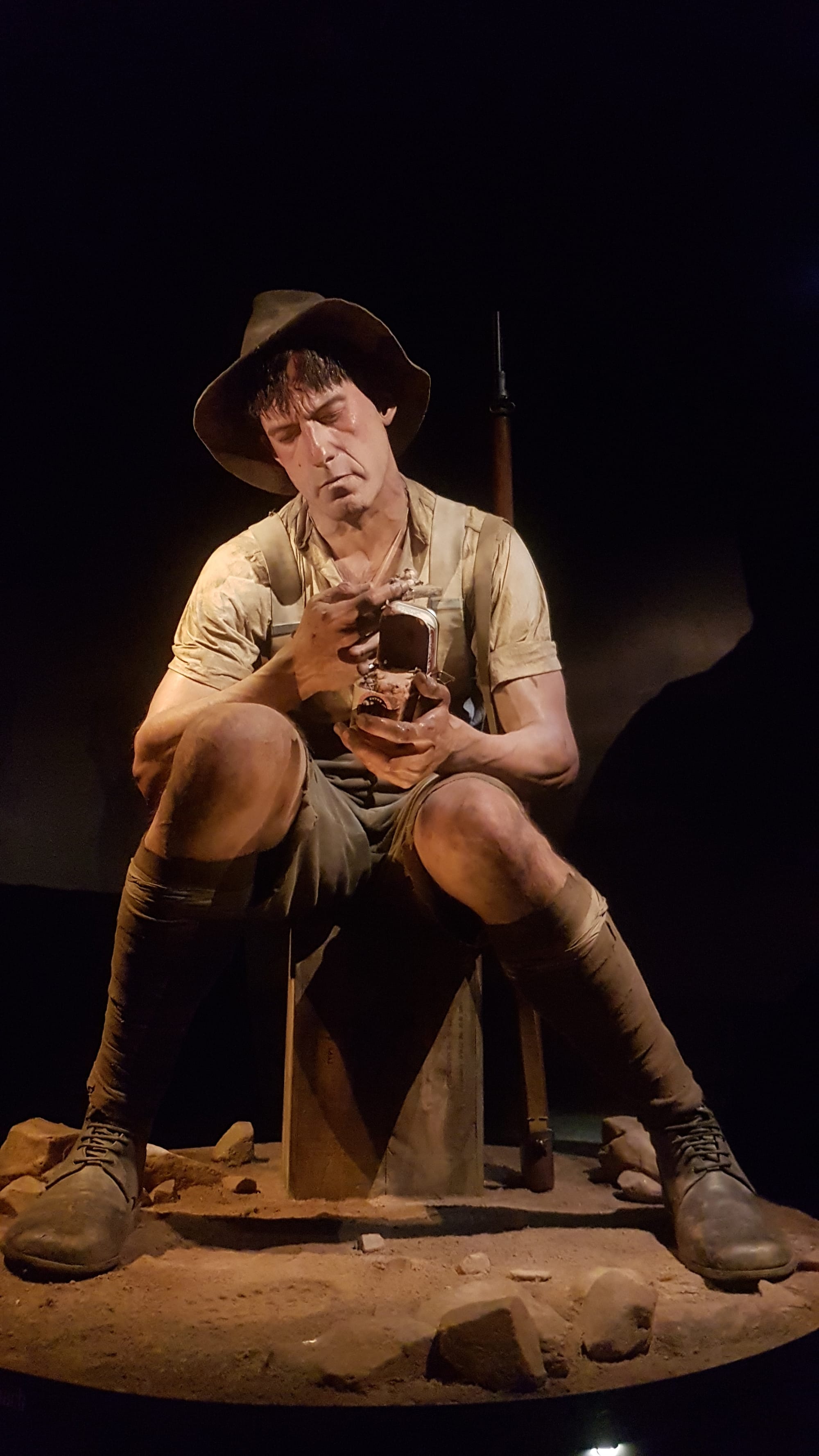 After the day hiding from rainy windy weather in exhibits, and a short sleep after sampling some night life along the famous Cuba St, the first section of my ride was done and I waved goodbye to Sam and the North Island as I headed off across the Cook Straight to continue my voyage. Next Stop? The rugged South Island where I can really test my Adventure Riding abilities!